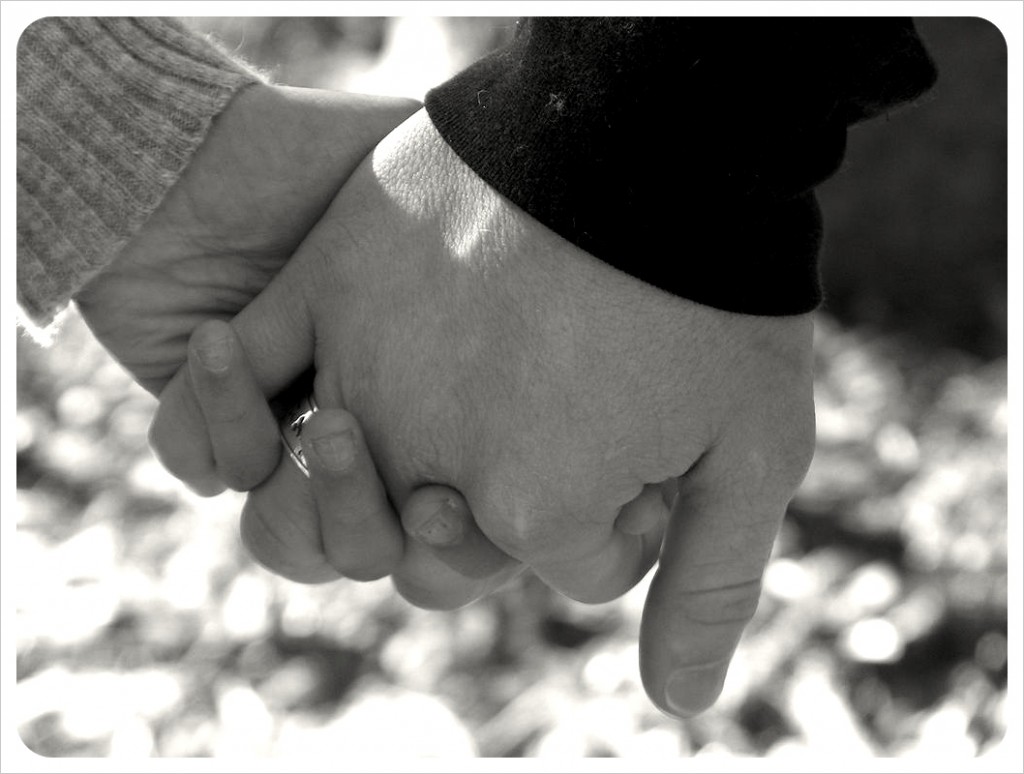 I've been thinking a lot lately about the senses and their relationship to craft in general and jewelry in particular.
I'm especially interested in touch as it pertains to my own jewelry, so I pulled out my copy of Ashley Montagu's Touching: The Human Significance of the Skin.
It was actually my mother's copy, from over 30 years ago, when she was studying psychology in college, which she lent to me when I was in college working on my honors thesis on sensory jewelry.
I love that this was my mother's book, with her maiden name, Karen J. Datko, stamped inside the front cover and her notes and underlines in pencil (never pen) across many of the pages.
As I was thumbing through the book, I landed on page 167.  There, in the margins, scrawled in my father's unmistakable handwriting, were the words, "I love you – Tim".
These four words stopped me in my tracks.  Suddenly, I wasn't just holding a research book.  I was holding a piece of my parent's history.  My history.
I tried to picture the scenario where my father wrote those words.  Was he sitting with my mother while she studied, and did he write them spontaneously in a moment of tender silliness?  Did he pick up the book while she wasn't around, and write it as a little surprise for her to find?
Regardless, the sentiment behind it is nothing if not touching.
That little note from my father to my mother reminded me of the importance of these touching little gestures.
Giving and receiving these small acts of love, kindness, and feeling are so critical to our well-being.
Ever since I adopted the tag line "make a statement every day" I've been thinking about what that means beyond personal adornment.
We often think of making a statement as a big, powerful action – but these little gestures, added up over time, can have an even bigger impact.
What little gesture can you make today to let someone know they're loved?
{image via jowiki on Flickr}