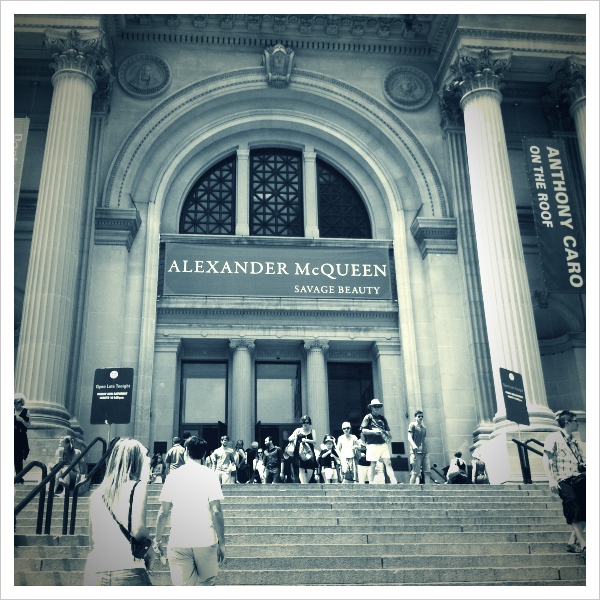 …that sometimes you have to do something spontaneous.
…that looking at art is just as important as making art.
…that some of the most beautiful things are also the most extreme.
On Friday, I hopped a bus to New York City to see the Alexander McQueen exhibit at the Met.  It was everything I expected it to be and more.
Unfortunately, you couldn't take pictures in the exhibit.  Though understandable, this was particularly frustrating because I wanted to remember every little detail that I saw.  It was like trying to keep water cupped in my hand – as more flowed in, more went out.
As is often the case with the Met, the exhibition design was outstanding.  Each room was it's own breathtaking experience.  The accessories room in particular was impressive, though incredibly crowded.  I elbowed my way to the front so I could look at each little detail.
I found myself standing in the last room for a very long time.  This room featured pieces from McQueen's Plato's Atlantis collection, the last full collection completed before his death.  The details in this collection where amazing, and I stood there transfixed, not wanting the experience to be over.
I bought the book of course, but it really doesn't do the work, or the exhibit justice.  I wish they had included images of the installation, which really makes the exhibition.  You can view images (and a video) of the installation here, which give you a much better feel.  But if you can, I highly recommend heading to New York before the exhibition closes.