In the expo hall at BlogHer (a strange and bizarre place that's worthy of it's own blog post), there was a company giving away fake eyelashes. And by giving away, I mean there were two makeup artists who would apply fake eyelashes on the spot.
While Tara was enthusiastic about the prospect, I was more than a little nervous. You see – I've never worn fake eyelashes before.
Now, before you judge, understand that I've never been a girly girl.
Yes, I happily wear dresses and skirts. And of course, I love to wear jewelry.
But that whole hair and makeup thing. Well, let's just say that was my sister's territory. It's only been in the last six months that I've even begun to wear makeup on a somewhat regular basis. (And even then, it's pretty minimal.)
So the whole concept of fake eyelashes was pretty foreign to me. I bombarded Tara with ridiculous questions. How are they attached? How long do they stay on? How do you get them off?
And even after hearing all of her perfectly rational answers, my thought was that I didn't want them.
But ultimately, it was the fact that the whole thing made me completely uncomfortable that made me choose to do it.
There used to be a time when I would shy away from uncomfortable situations.
But now I try to push myself into them.
Every opportunity to push yourself out of your comfort zone is a chance to grow.
We all have things that make us uncomfortable. We all have experiences that are new or different than what we currently know. But if we always turn down experiences that are uncomfortable or even a little (perhaps irrationally) scary, we miss out on potentially amazing opportunities.
It took me a while to warm up to the fake eyelashes, but eventually I got used to the strange sensation. And after having lots of people tell me they looked amazing, I'm really glad I did it.
I realize that fake eyelashes are not as scary or earth shattering as many of the opportunities that are presented to us. But often, our resistance to what's new and different really is as silly as my hesitation over fake eyelashes.
The next time you find yourself passing up an opportunity because it makes you uncomfortable or nervous, I challenge you to embrace that uncomfortableness. Make a commitment to try something new because it makes you uncomfortable.
Because those experiences, like my eyelashes, can often turn into something truly beautiful.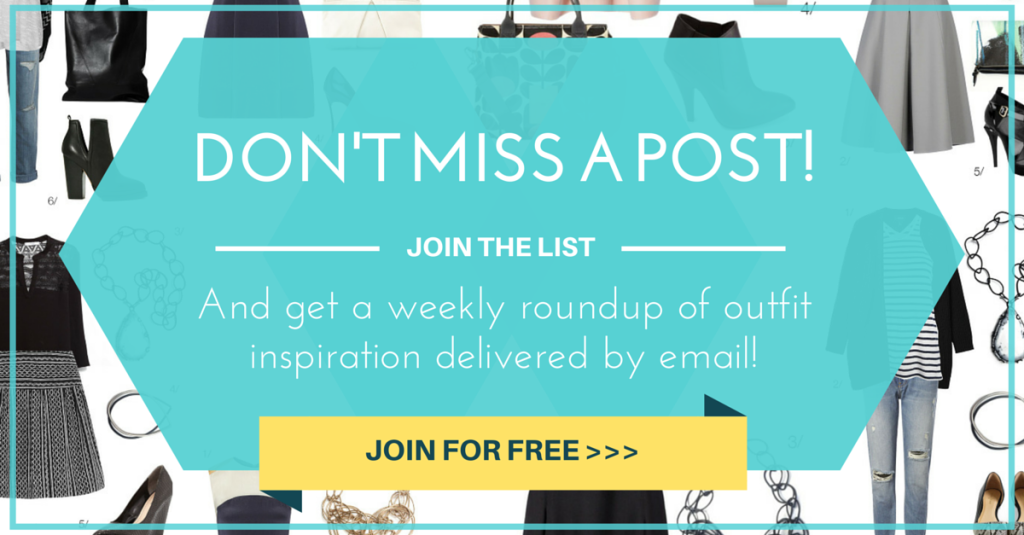 Never miss a post! Get a weekly roundup full of style tips and outfit inspiration delivered by email! Click here to join!