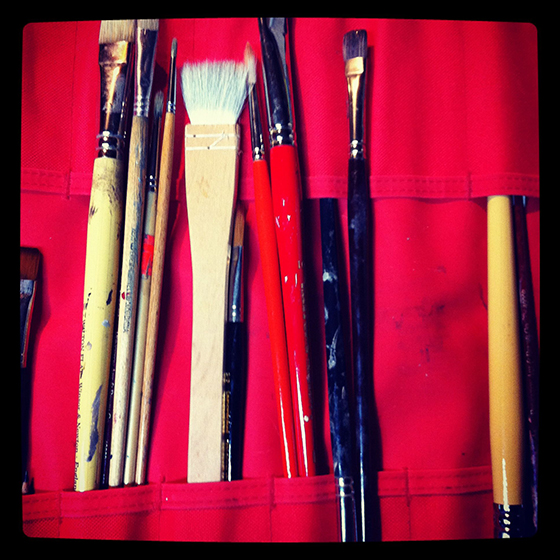 Very early, on the morning of my mother's funeral, my husband found me standing in the garage, looking for my paint brushes. I had found my box of oil paints in the storage cabinet in my studio, amidst other art and craft supplies that had made it home with me after graduate school. But I couldn't find my brushes.
And on the morning of my mom's funeral, I really wanted to find my brushes, even though it had been nearly ten years since I'd last painted.
You see, I quit painting right after my grandfather died.
This is an oversimplification, but it's basically true.
My mom's dad died during the spring semester of my junior year of college, and it was the first time I experienced the death of a close family member. At the time, I was a metalsmithing major taking Painting 1 with Jerome Witkin as one of my studio electives. In taking the class, I was trying to recapture a skill I once held so dearly.
I don't remember exactly when I started painting (unless you count one of my earliest memories of painting with water on the concrete steps of the pre-school I attended) but I started taking drawing classes around the age of six, and considered myself an artist from that point on.
By high school, I was painting a lot.
This was all thanks to my mom.
My mom started decorative painting around the time that I was born, and as I got older, she started painting oil and watercolor, mostly landscapes and animals, but also people and the occasional still life.
Growing up, my identity as an artist was directly linked to my mother's identity as an artist. My mom never sold any of her paintings (she never wanted to) but she helped foster my love for art.
As a teenager, my walls were covered with images of Impressionist paintings I had seen at the Art Institute of Chicago, the Hermitage in St. Petersburg, Russia, and the Barnes Foundation. (In one of those amazing, mysterious ways that things connect in the world, you can now buy my jewelry in the Barnes Foundation shop.) Before I discovered metals and jewelry my senior year of high school, I planned on studying painting in college.
In college, I focused on studios that gave me a chance to expand on techniques I wasn't exposed to in high school, particularly my metals classes, fibers, and photography. But with room in my schedule junior year, I decided to come back to painting.
My grandfather died in April of that year, right at the point where the semester starts to get overwhelming. Missing a week of classes doesn't help. Something had to give, and since I didn't need the painting class to graduate, I dropped it.
My paints and brushes traveled with me to graduate school, where I occasionally pulled them out to experiment with some color on metal techniques. But I hadn't really painted since my grandfather died.
But on the morning of my mother's funeral, the urge to drag out my paints was too strong to ignore. (Especially since I had just come back from my first trip to Paris, where I saw so many of the paintings I'd grown up learning about.) I found my brushes hiding in the basement, and proceeded to throw my painting supplies in the back of my car, along with a few blank canvases from my mother's house.
But I didn't paint.
For over two months, I thought about painting. I went to the art supply store to stock up on a few essentials that had expired over the years. I wanted to paint. But I didn't.
I kept coming up with excuses. I had too much other work to do. I didn't really know what I wanted to paint. Would I even remember how? Mostly, it seemed crazy to devote time to painting when I was so far behind on my other work.
Then, one morning in June, almost three months after my mother died, the urge to paint was too strong to resist. I was working in my studio, listening to Adele, and every fiber of my body told me to put down the necklace I was working on and paint.
And so I did.
And these are some of the paintings that came out of that first week: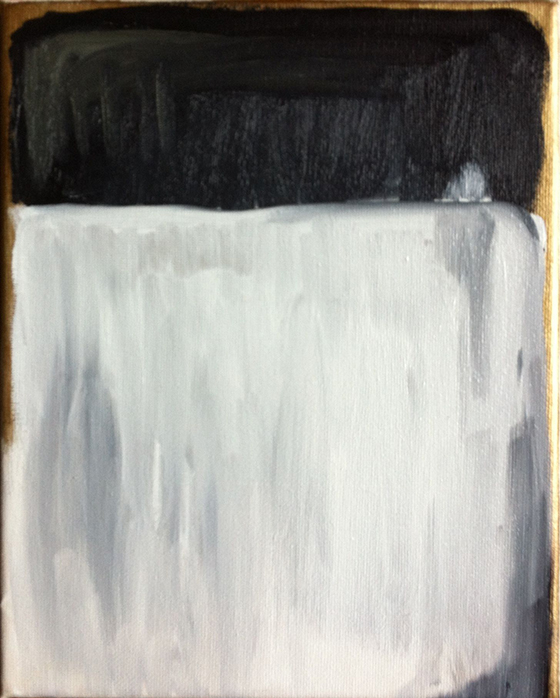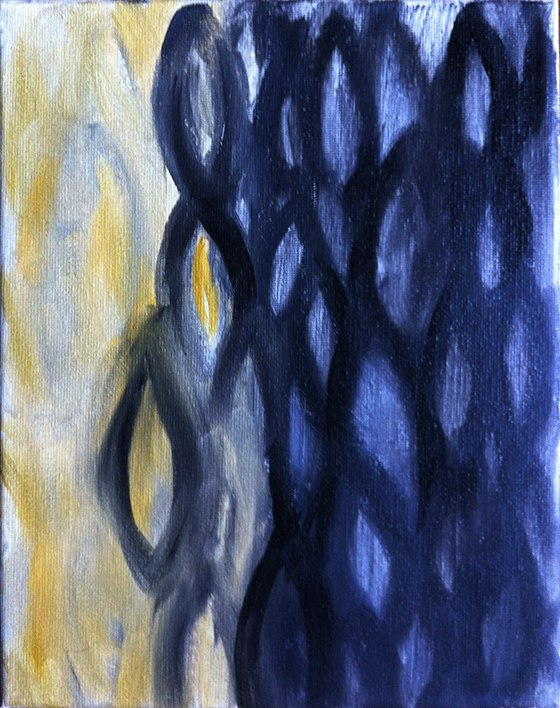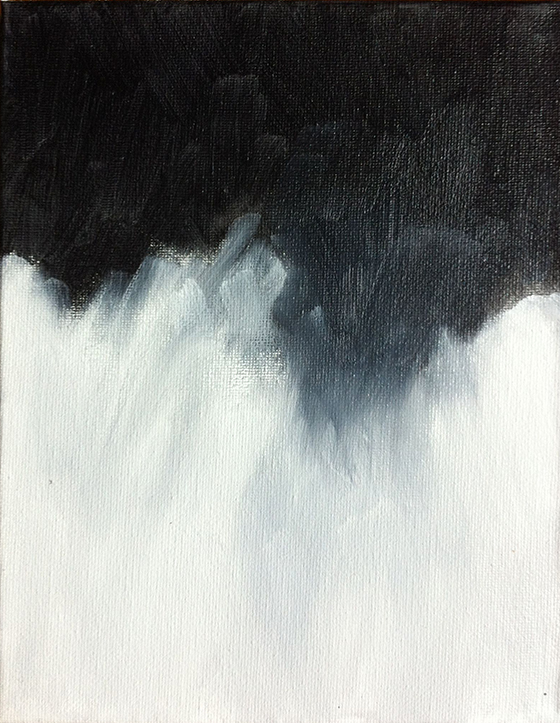 I didn't start with an agenda or an idea in mind. (Though I had been compiling some inspiration images on Pinterest.) I just let myself paint.
And while I'm not sure where this is going, it feels good to be back.