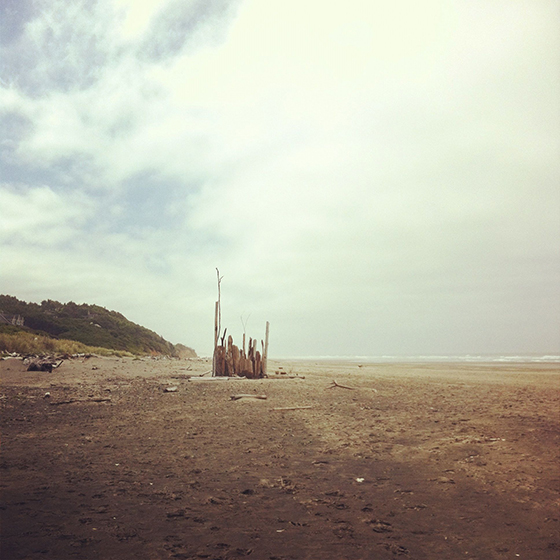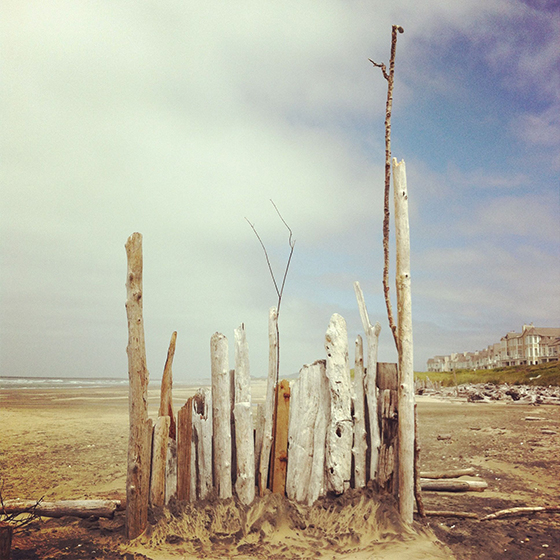 Joe and I spent last week in Oregon. After a few glorious days in Hood River (I think I may be in love) we tore ourselves away to the coast.
While walking on the beach, we came upon these beautiful wind screens made out of driftwood. There were several as part of a larger beach camp (for lack of a better way to explain it) but I fell in love with this one a little ways farther down the beach by itself.
I kind of want to live there forever.