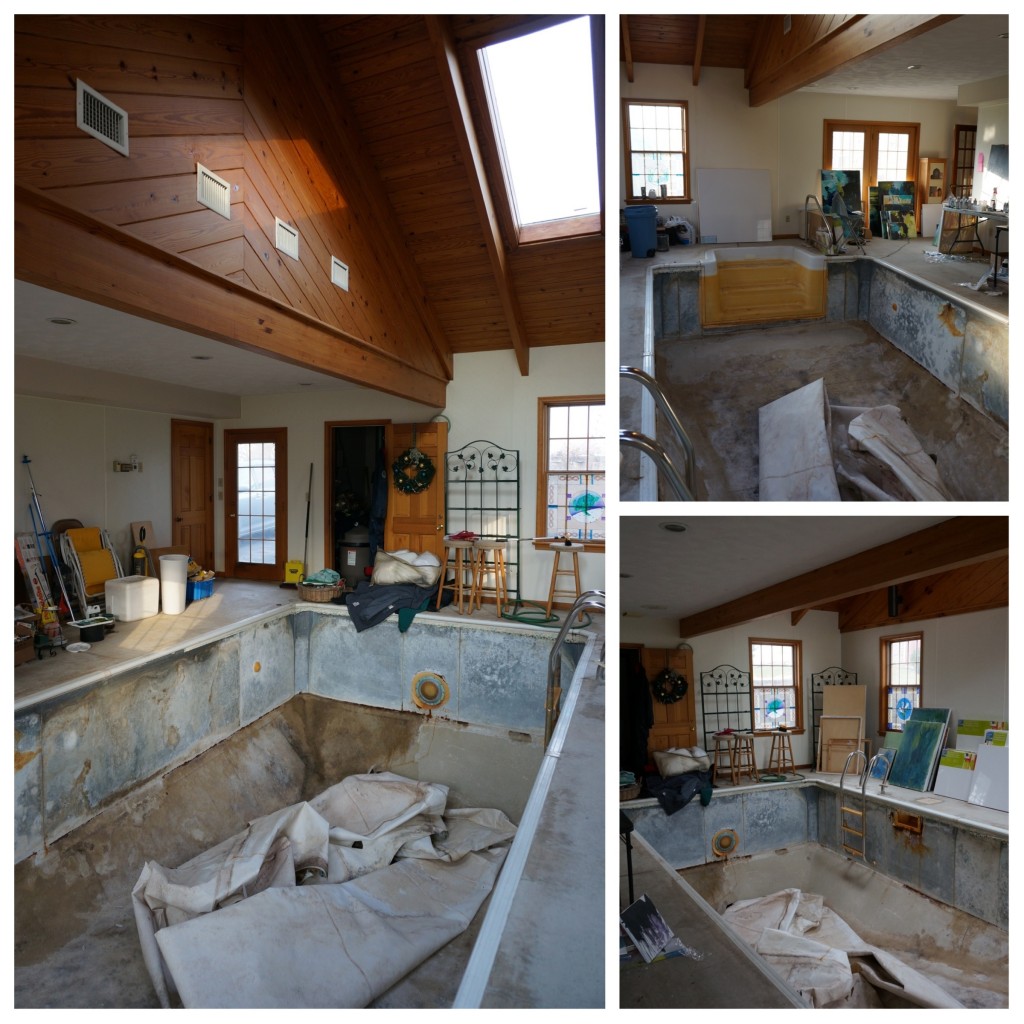 Joe and I are currently working on the (very slow) process of renovating and moving into the house I grew up in. Most of the work is cosmetic, and involves sorting through 30+ years of accumulated stuff, tearing up old carpet and wallpaper, and redoing the bathrooms.
But one of the first projects we're tackling is also one of the most major – we're converting the old pool room into my new studio!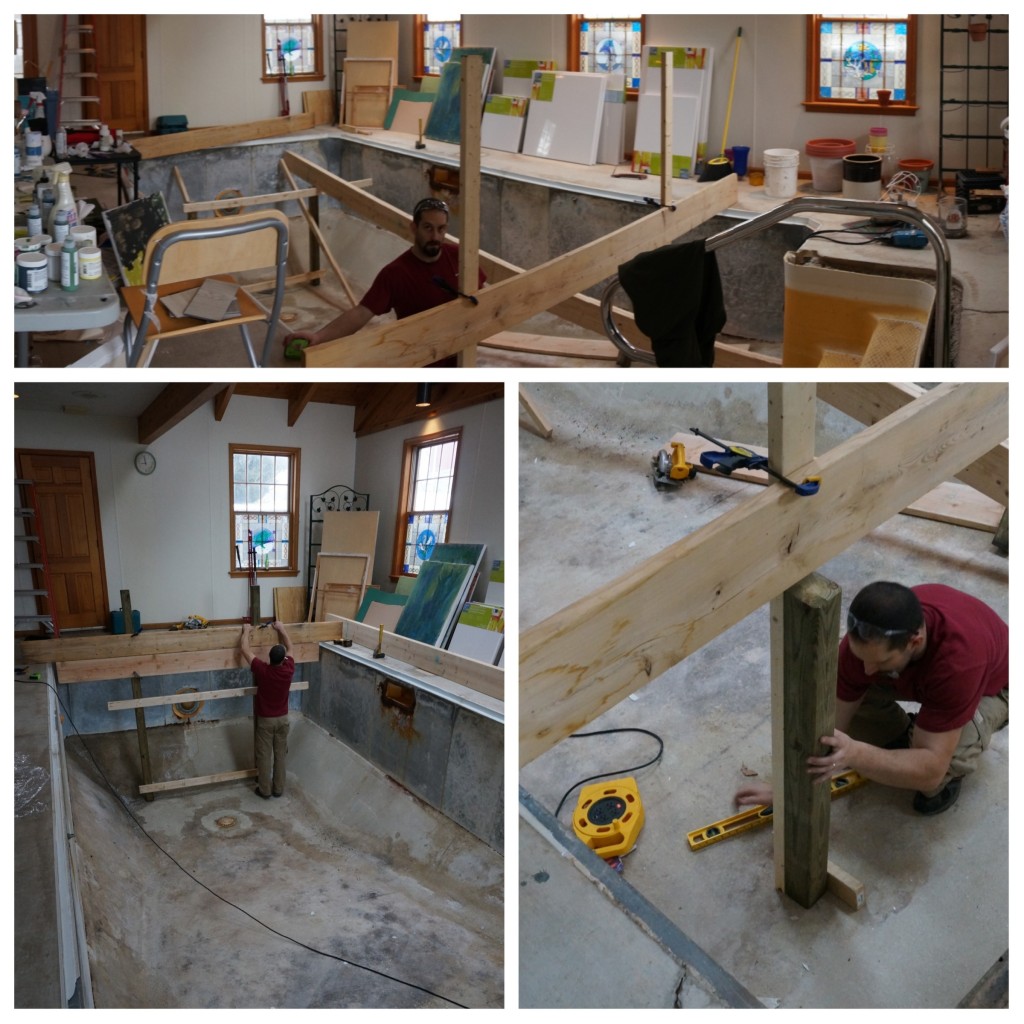 Now, I know what you're thinking. Yes, there was a pool inside the house. But the pool has fallen into disrepair, and the cost to get it running again far exceeds the cost to convert the space into a studio.
And what an amazing studio it will make! High ceilings, skylights, and plenty of space.
As you can tell from some of the pictures, I've already been using the space for painting. But when it's all done, it will house my jewelry design and production space, office, and shipping area, not to mention space for painting.
Right now the space is pretty much a mess, but on New Year's Day, Joe made some serious progress on the floor. (That's him hard at work in the pictures!) We purposefully designed the floor structure so that if I ever move to a different studio space, we could convert the room back into a pool.
I've worked so hard on my business over the last 6 years, and I'm so excited to move into the space of my dreams. It still needs a lot of work, but I'm also really excited to share the transformation with you.