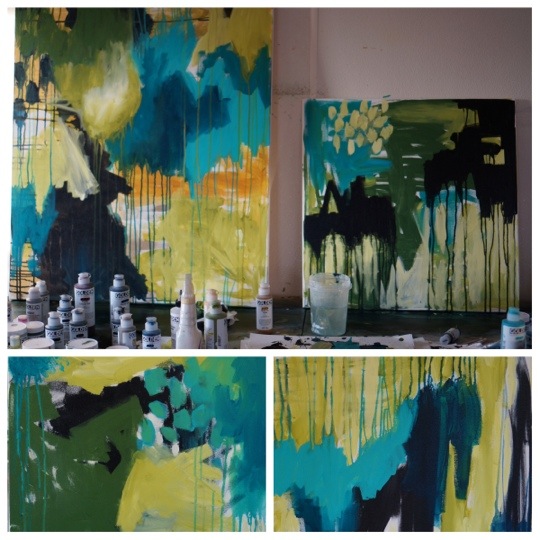 If you know me, you know that I hate winter. When it's cold, my brain just shuts down.
Yesterday was kind of a grey day, and I found myself online, searching for cheap flights to somewhere warm next week. And while I did find some, heading south isn't really in the cards for me next week. (I've got some work to do to get ready for New York Gift at the end of the month.)
So I did the next best thing. I headed into the studio and painted with the brightest colors I had. Lemony yellows and bright blues and greens. And you know what, it worked! By the end of my painting session, I was feeling much warmer!