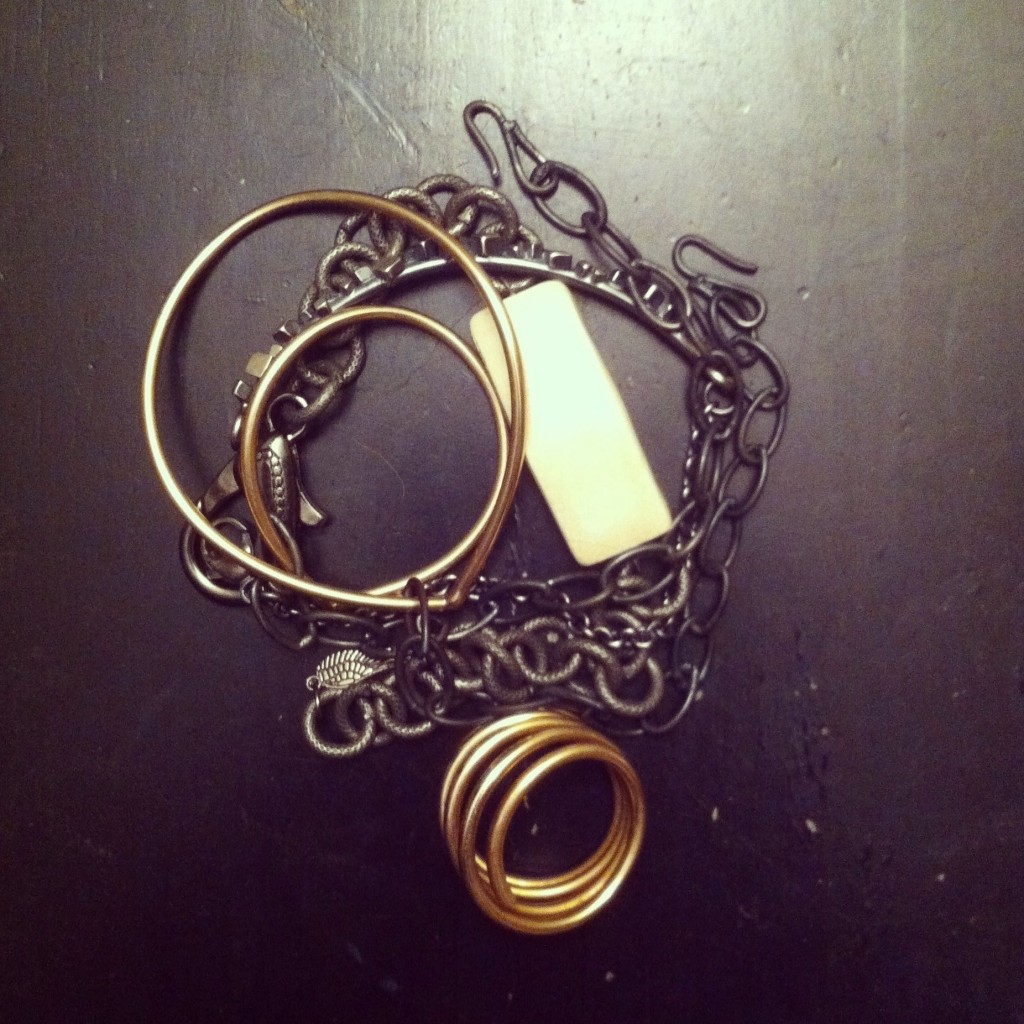 Doesn't my jewelry look all lovely piled up at the end of the day? It's such a lovely little vignette – a ring and two bracelets of mine and two bracelets I picked up at the show that I'm planning on wearing a lot!
I'm home from the Buyers Market of American Craft and I'm completely exhausted and completely satisfied!
I had so much fun connecting with customers and fellow exhibitors and I couldn't have been happier with the way my booth looked. I'll be sharing lots of photos tomorrow (believe me, I took plenty!) but today I'm going to rest (a little) and play catch up (a lot)!