I took the above images last summer in an Anthropologie in Chicago. I hadn't though about them in a while, but I was laying in backgrounds for some new paintings, when this picture reminded me of them: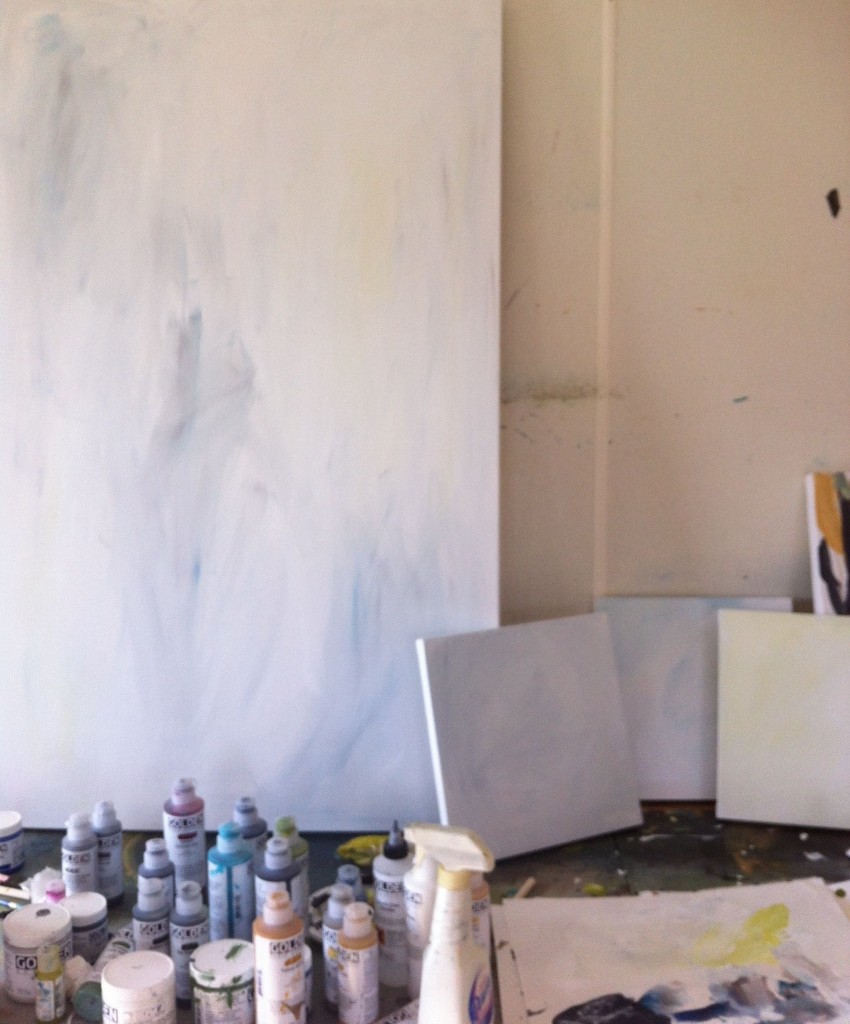 I love when the images that inspire me make their way back into my subconscious months later. It reminds me how much it's worth it to constantly seek out new visual experiences.
Today I'm off to Philly for the Buyers Market of American Craft. The jewelry preview opens tomorrow night and the whole show opens on Saturday. Stop by and say hi if you're there, I'll be in booth 615.