I can't believe that it's been almost a week since I arrived home from Europe. The trip was amazing and incredible and I am more than a little inspired to get into my studio and make beautiful things! But at the same time, I spent most of this last week feeling completely exhausted. The pace of the trip was insane, and when you add in jet lag and some family drama, this week hasn't been super productive.
But now I'm easing my way back in and I've got so many amazing images to share from my trip.
Today I want to share a few of my (many) pictures of the Duomo in Milan. I spent my first two days of the trip in Milan, and Sunday morning was downright magical!
First, I had an early morning ticket to see DaVinci's Last Supper. (Sadly, you weren't allowed to take pictures inside.). I tried to prepare myself for potential disappoint (it can happen when you see a work of art in person that you've in print for years.) But the Last Supper was truly amazing! Words can't even describe! Seeing this painting in person should be on everyone's life list!
After seeing the Last Supper, I walked over to the Duomo, which is the main cathedral in Milan. This Gothic cathedral is pretty impressive both inside and out, but what really made me fall in love was my trip up to the roof.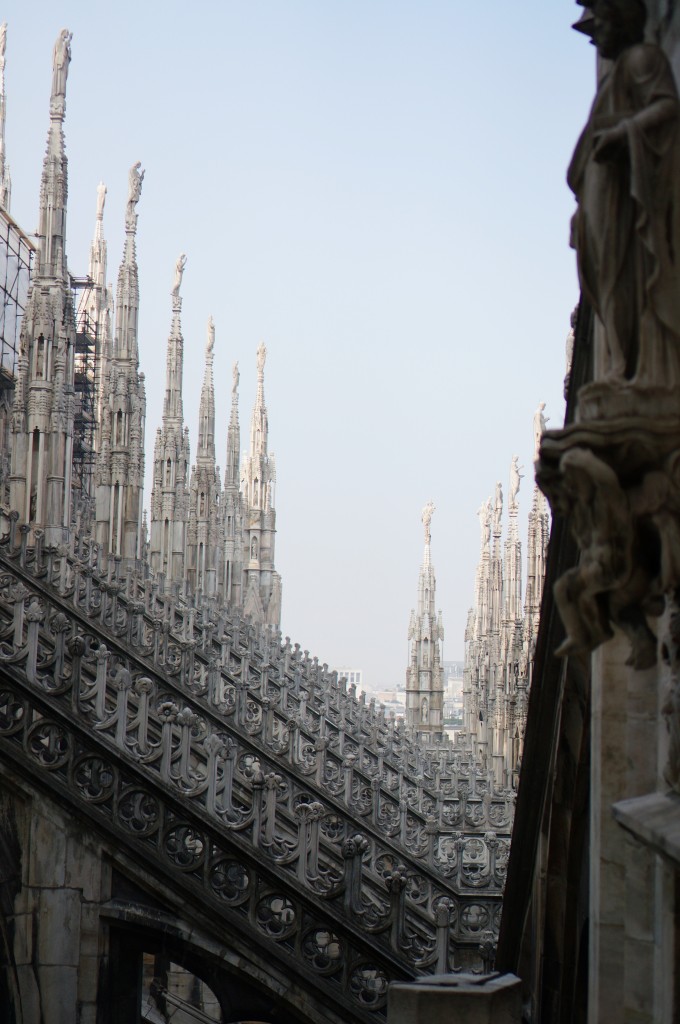 After taking the elevator up, I walked along the sides of the cathedral before making my way to the uppermost roof. The detail of this building is incredible. The fact that all that stone was carved and every little detail considered by human hands just blows me away.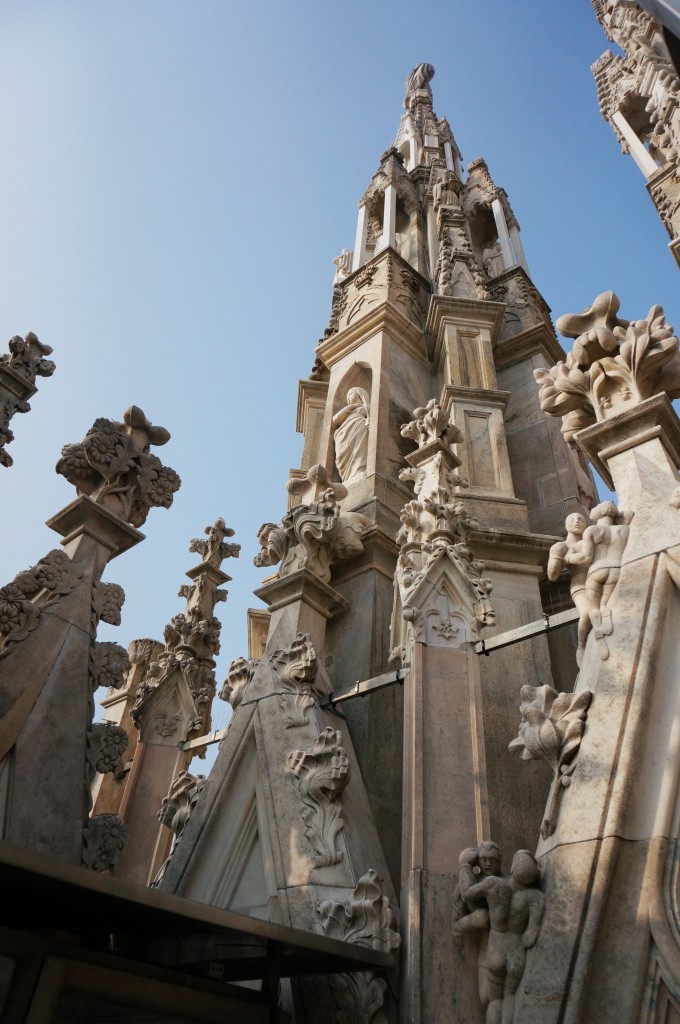 The layers of ornamentation means that every time you take a step or look a different way, you see something new and incredible. I'd round a corner and I couldn't stop myself from saying "Are you kidding me, building!" over and over again.
I took about a million pictures, but here are a few of the highlights: