Note: I'm on a mission to create 100 paintings in 2013. You can view all the paintings here!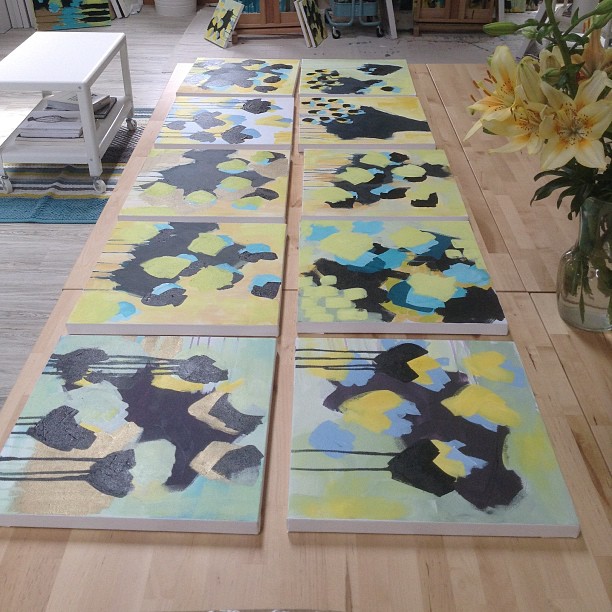 Whenever I share my painting process on Instagram, I always use the hashtag #paintplay. Because that's what I've been doing, letting myself play. Which has been pretty incredible, but on occasion, very frustrating. I'll get a result I love in one painting, and the next feels like a big hot mess.
So I've challenged myself to try and break my own process down and work a little more in series. Now, it occurs to me that when most people work in series, they might work on one or two or maybe even three or four pieces at one time, but they probably don't try to tackle more than that. But not me. I decided that the best way to work in series was to work on TEN paintings at once!
When you add that to the approximately half dozen other paintings I had going, that's a lot of paintings at once!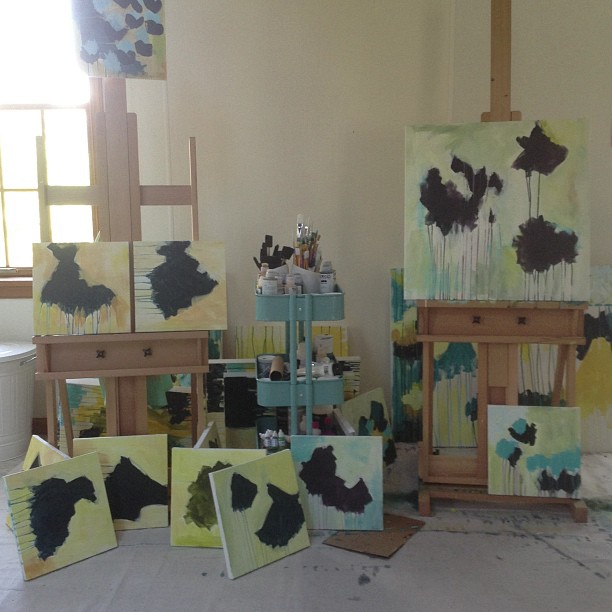 For my first attempt at a series, I did keep it small. All the the paintings are 12″ x 12″. But it was still a lot to juggle!
One of the things I've been trying to figure out is how to develop a cohesive body of paintings without getting too repetitive. It's an interesting balance, the need to play and the need to have a strong voice. I guess we'll have to see where it goes…
On a positive note, banging out ten new paintings gets me that much closer to my goal of 100! It makes me feel so much more on track to be at 40+ paintings, considering we're at the halfway point of 2013.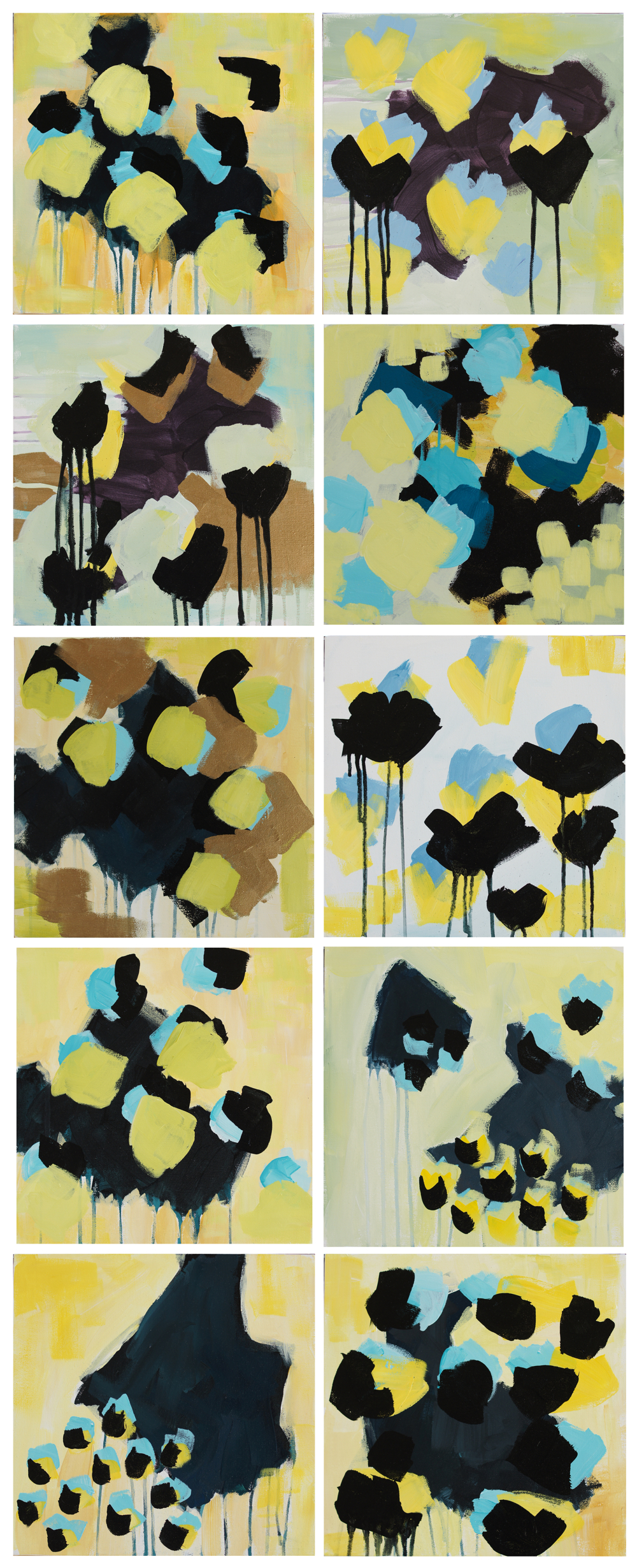 Paintings, from left to right, top to bottom: At This Moment, Facing East, Escape Plan, Bumper Cars, Tumbleweeds, Junebug, The Secret Cavern, Motivated, If Everyone, Time to Spare
All paintings are acrylic on canvas, 12″ x 12″, and available in my online shop! (Use code PAINTPLAY for free shipping from now until July 4th!)