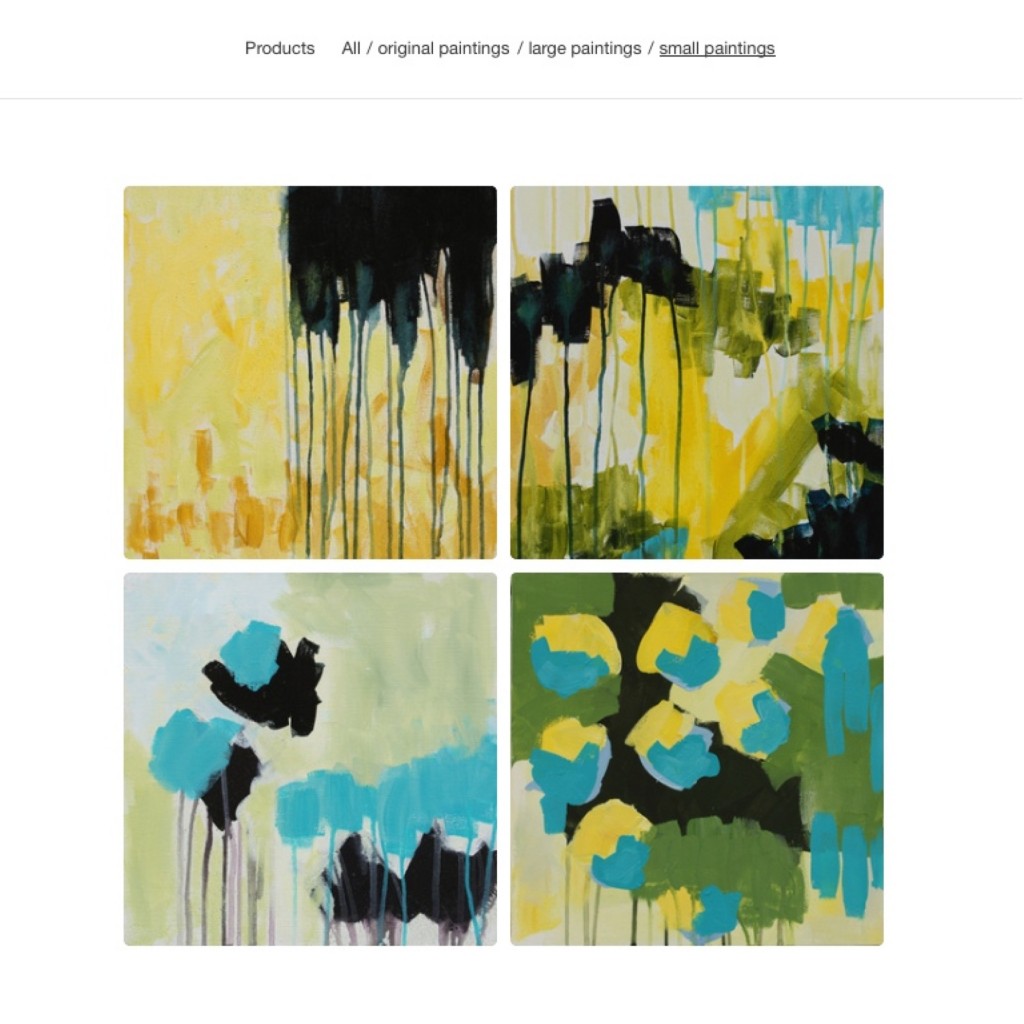 Small paintings are fun!
They're fun to make – they let me test out a lot of ideas quickly or let me play with extra paint when I'm working on something larger.
Small paintings are also fun to display. They are great for small spaces, easy to prop in a corner or on a shelf, and can add a much needed pop of color. They're also fun to group together or mix with other art.
I've got a lot of small paintings in my studio right now, but I'd rather they were on display in your home.
That's why I decided to have a little sale. Now through Sunday, take 30% off any of my small paintings.
Use code SEPTEMBERSMALLS at checkout.