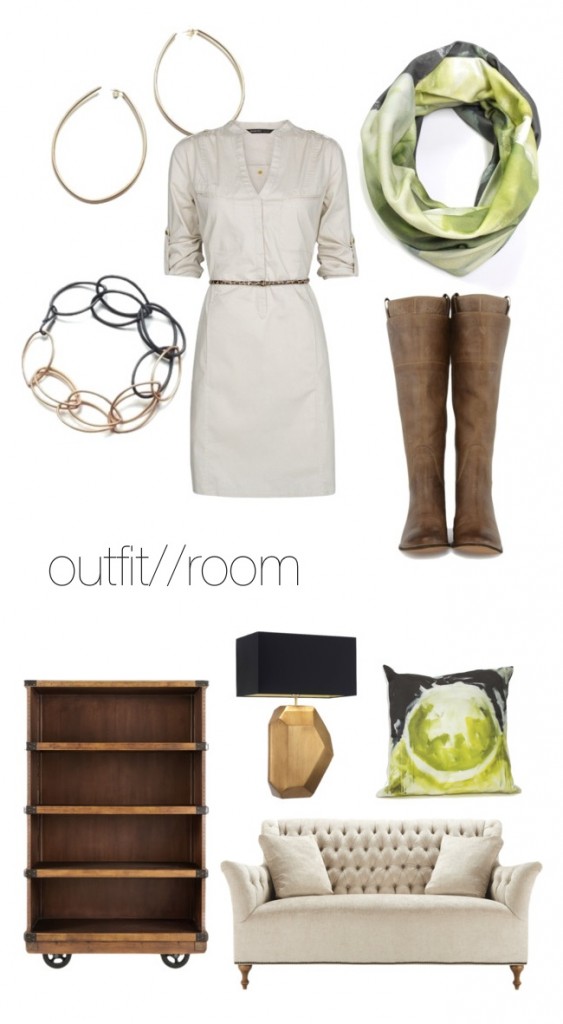 My pins tend to jump back and forth pretty consistently between fashion and interiors and I'm amazed at how often I end up with a room and an outfit that seem to share the same aesthetic.
So it shouldn't be a surprise that as I was playing around on Polyvore, I suddenly realized I was building an outfit and a room built around the same concept.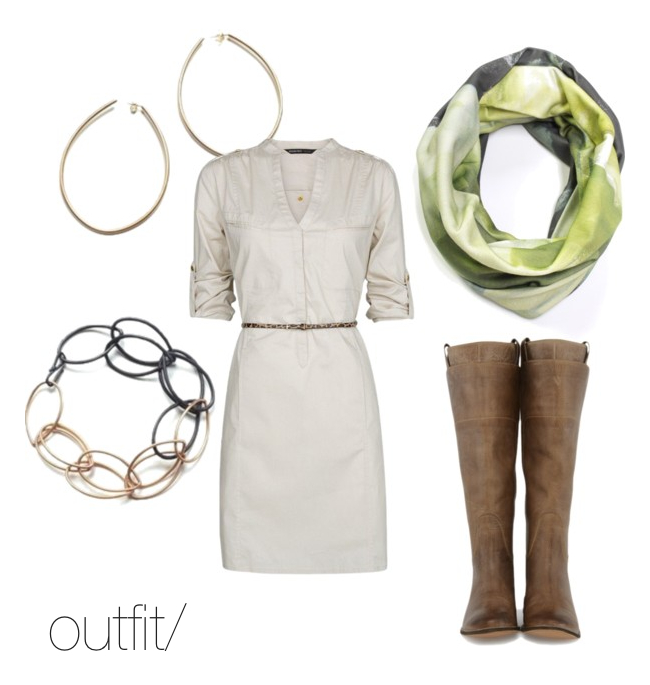 outfit/
I love a good shirt dress because it's so versatile. Paired with riding boots (I'm obsessed with these by Frye), a cozy scarf, and some basic jewelry, it's the perfect piece for wandering the city by day. But you could also dress it up with a great pair of heels and a statement necklace to transition into an evening out.
Reflections infinity scarf//droplet hoops//shift bracelet//Frye boots//shirt dress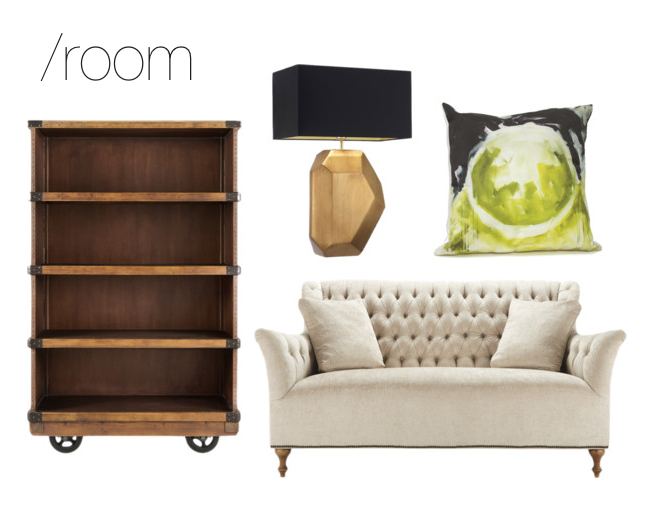 /room
I know a cream colored sofa can be scary for a lot of people, but with neutral color like this, it's easy to change the room around as your tastes change. A sofa like this is an investment that works for years. And I just love it mixed with this more rustic bookcase – I'd love to have a few of these to push around my library to divide and change the space.
Reflections pillow//sofa//bookcase//lamp