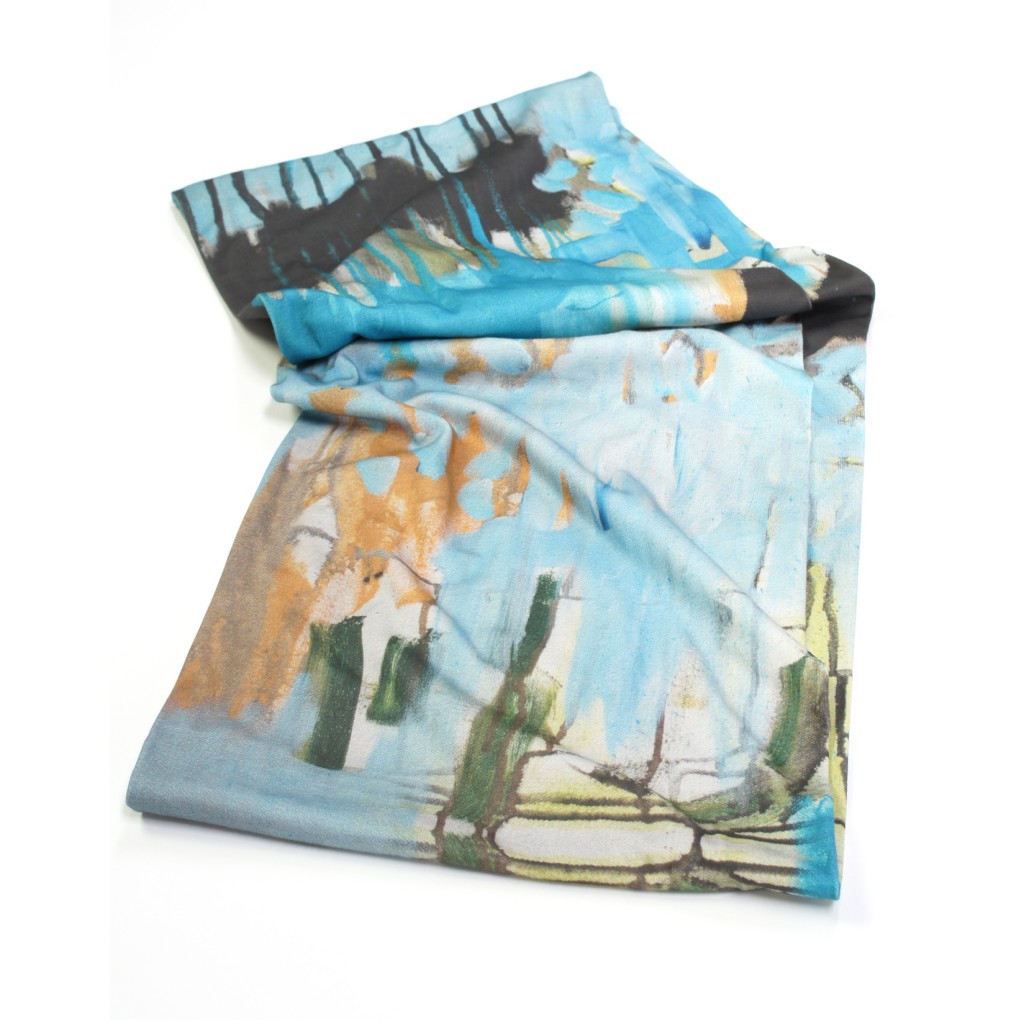 The Saturday Morning infinity scarf is incredibly easy to wear and versatile. Great for Saturday mornings at the farmer's market, transitioning from yoga to brunch, or just cozying up with a cup of tea. The organic cotton knit is so soft, you'll want to wear it all winter long. (Not to mention fall and spring too!)
Here are a few of my favorite ways to wear it:
Double Looped
The easiest way to wear this scarf might just be to toss it over your head, give it a twist, and toss it over your head again. Adjust, spin, loop tight or loose, the double loop gives you infinite variety.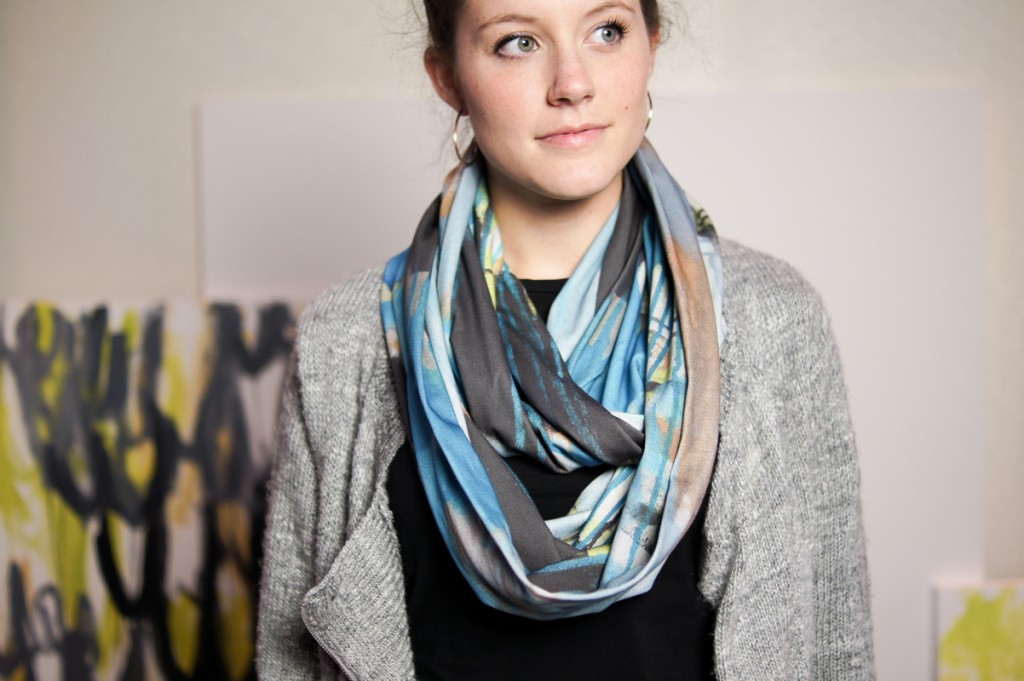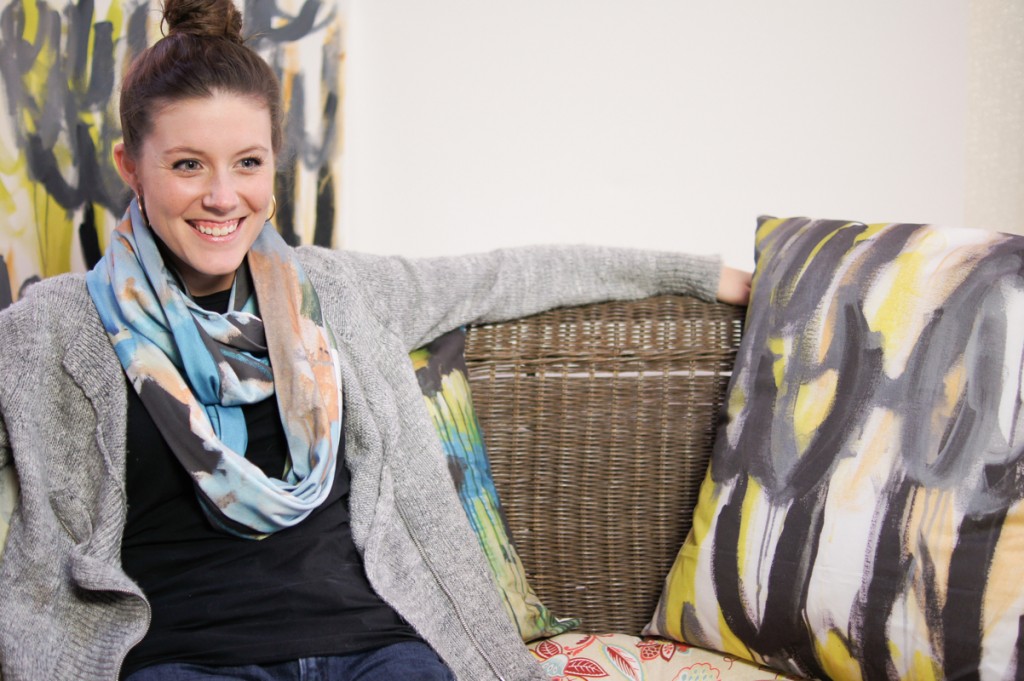 Pulled Through
The pull through is perfect for layering under your favorite fall or winter coat. With the scarf doubled, wrap it once around your neck and pull one end through the opening at the other. Quick, simple, and stylish!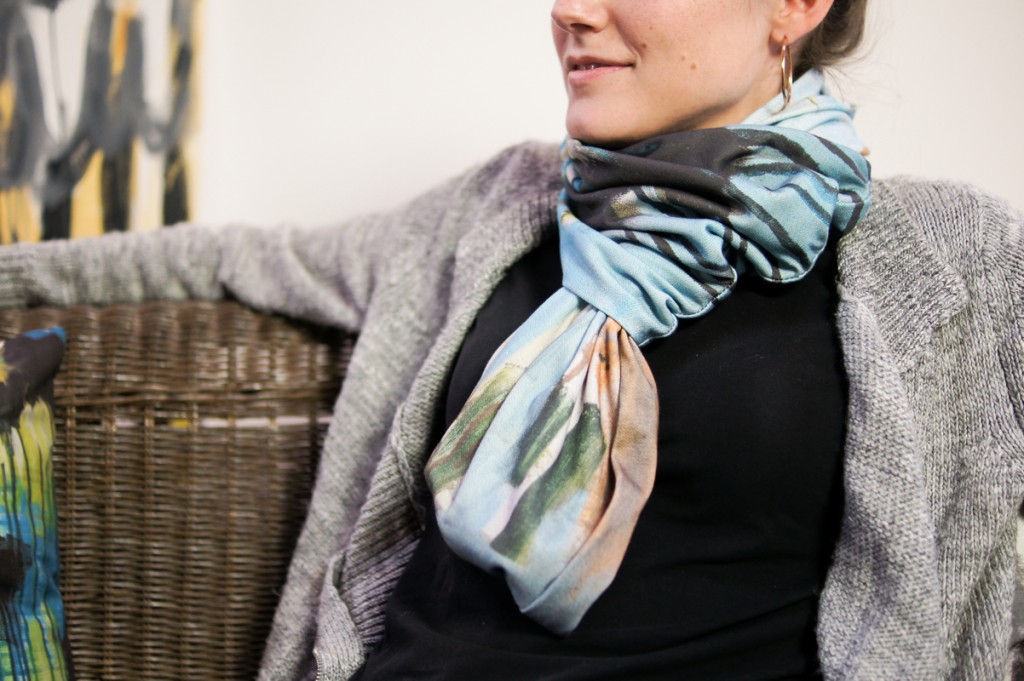 The Hood
For those days when it's really cold. Start with the double loop, then pull one of the loops over your head. You'll look cute, your ears will stay warm, and you'll be saved from the embarrassing helmet head that comes form pulling on a knit hat!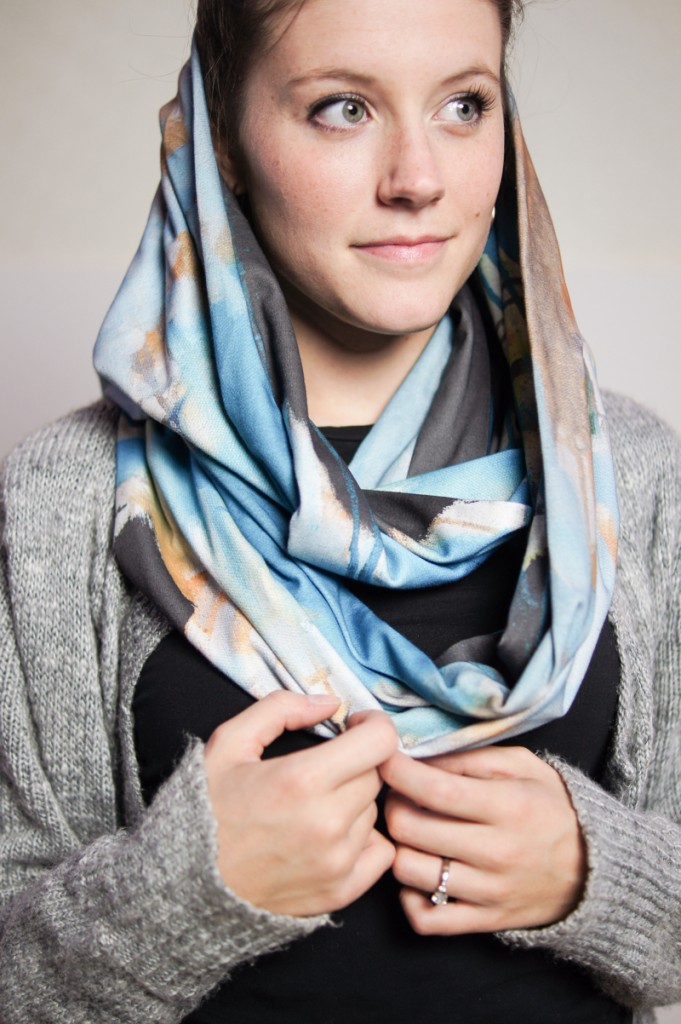 The Saturday Morning infinity scarf is available now in my online shop!
Pin It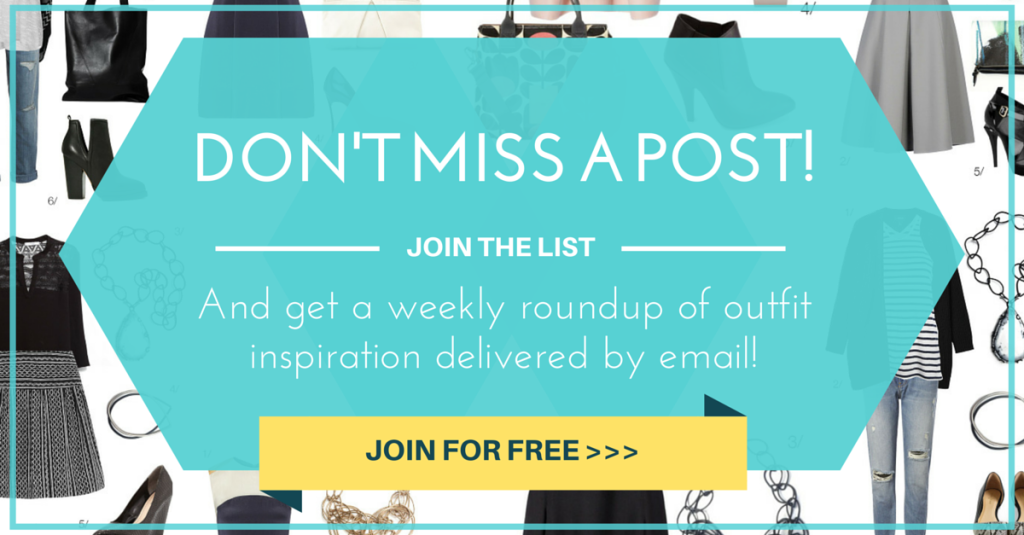 Never miss a post! Get a weekly roundup full of style tips and outfit inspiration delivered by email! Click here to join!