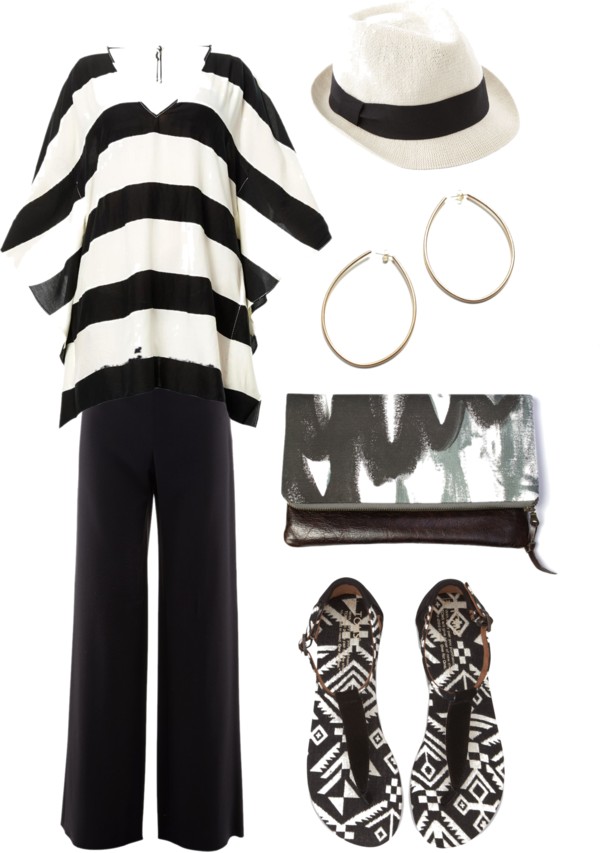 It's about this time of winter where I start dreaming of somewhere warm. And while I'm excited to be heading to SLC for Alt Summit this week, I'd be pretty psyched if I was heading somewhere warm. (Alt in LA next year, anyone?)
This black and white look would be super comfortable but oh so chic for sipping lunchtime cocktails with beachside views and ocean breezes.
striped kaftan // wide leg pants // black band fedora // droplet hoop earrings // foldover clutch // playa sandals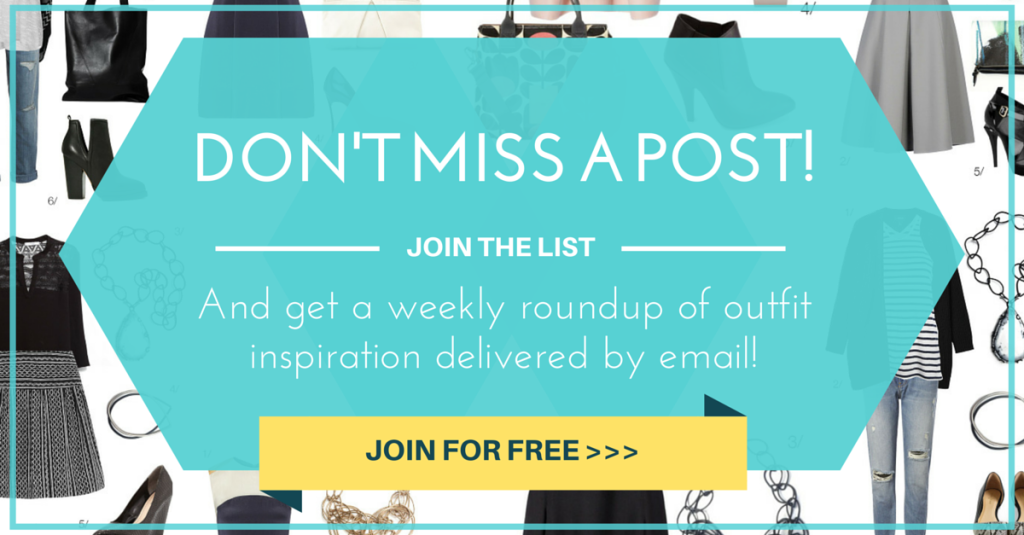 Never miss a post! Get a weekly roundup full of style tips and outfit inspiration delivered by email! Click here to join!