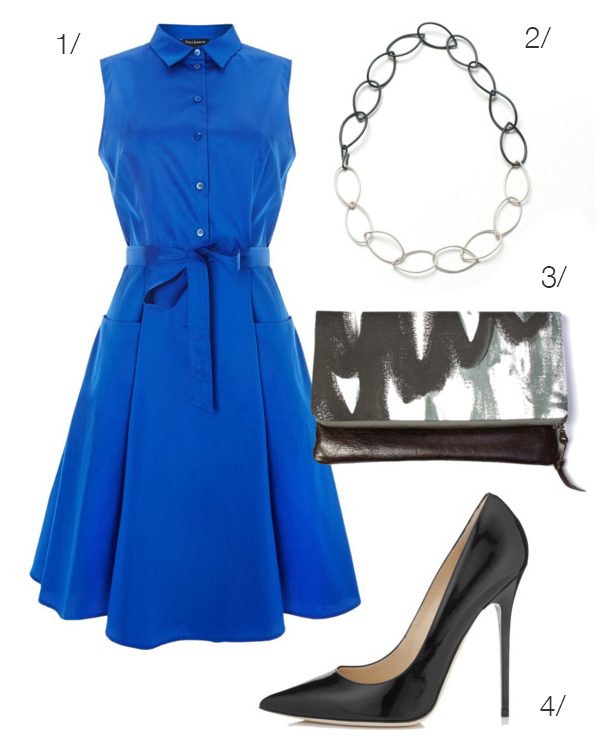 I have to admit, I'm not a big movie goer. (I think the last movie I saw in the theater was the final Harry Potter movie.) But I'm a sucker for old movies. Audrey Hepburn. Grace Kelly. Claudette Colbert. I can't get enough.
A big part of that may be the style. Classic. Chic. Impeccable. What's not to love?
This outfit would be equally at home in one of those classic movies as it would today. Plus, the dress has pockets. Always a win in my book.
1/ shirt dress // 2/ audrey necklace // 3/ magpie foldover clutch // 4/ pointy toe pump