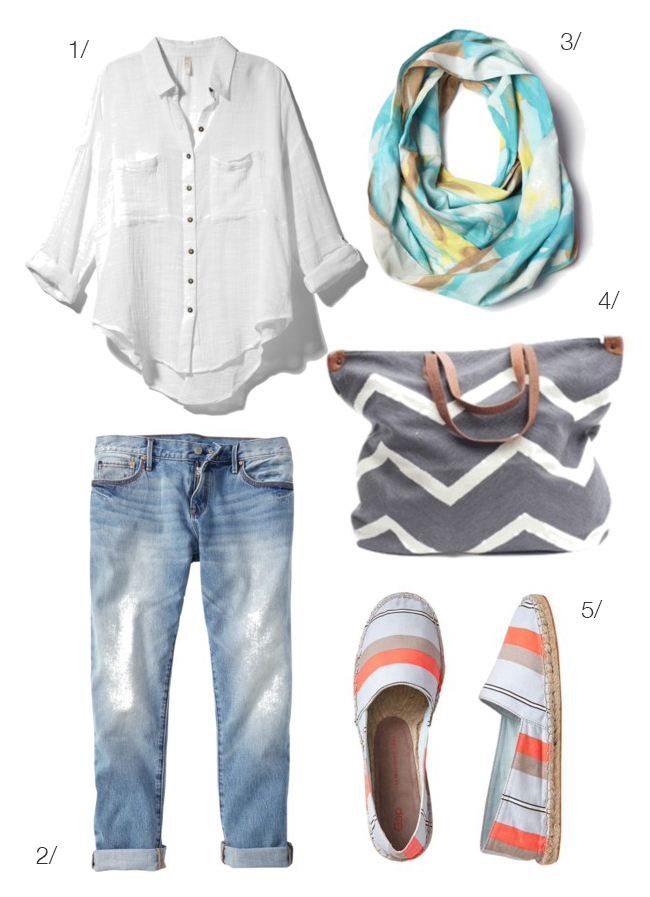 I love going to the beach in the spring. Maybe it's because I spent my summers in college working at a beach resort town, but I truly appreciate the off season, when things are much quieter.
This early in the year, it's unlikely you'll be getting much of a tan. But this is the perfect outfit for just strolling the beach on a breezy, spring weekend.
1/ siren button down shirt // 2/ boyfriend jeans // 3/ corsica lightweight scarf // 4/ weekender bag // 5/ striped espadrilles
Featured products (click image to shop):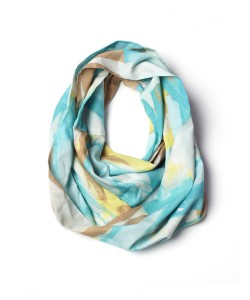 Follow Megan on Instagram!