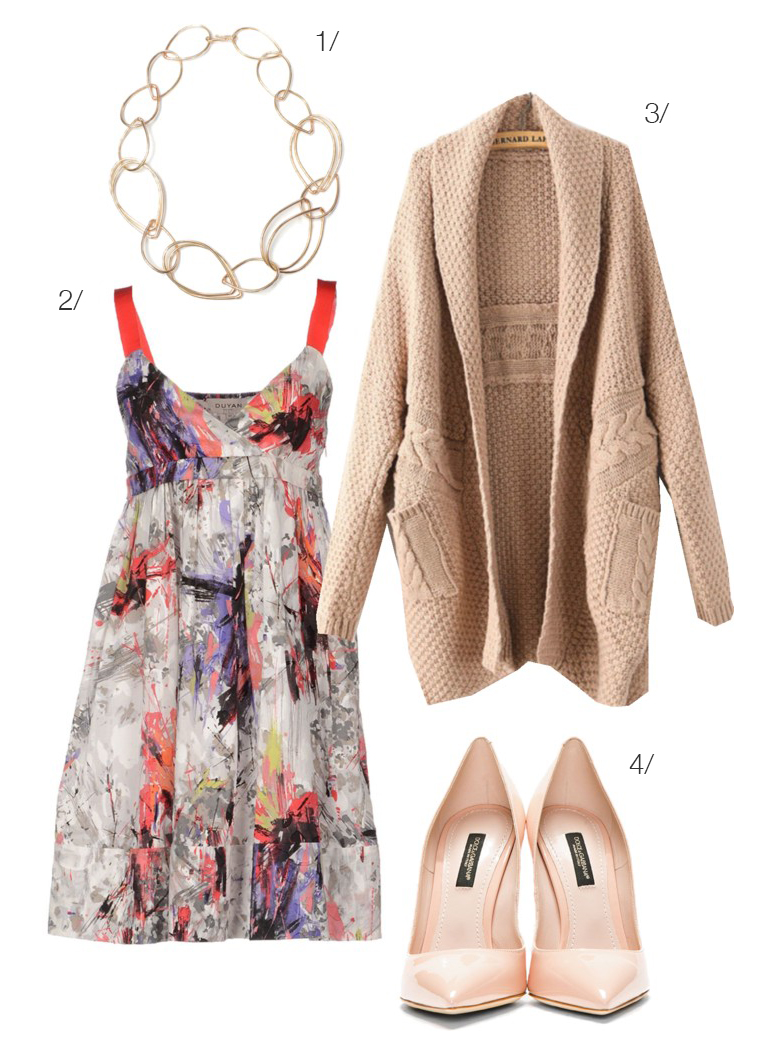 Let's face it. This time of year is full of events. Graduations. (And graduation parties.) Bridal showers. Weddings. Baby showers. Awards ceremonies. The list can seem endless.
This outfit would be pretty much perfect for any of them.
Though, of course, if you were wearing it to graduation, you'll want to skip the cardigan under your gown. You can always toss it on later, especially if you attend a school in the snow belt (like I did) where it's been known to flurry during graduation.
1/ bronze amy necklace // 2/ duyan dress // 3/ cable knit cardigan // 4/ blush patent leather pumps
PS. My new Amy necklace is the perfect gift for the graduate. It's the kind of necklace that works equally well for drinks with the girls as it does for that first big job interview. (Click the image below to purchase.)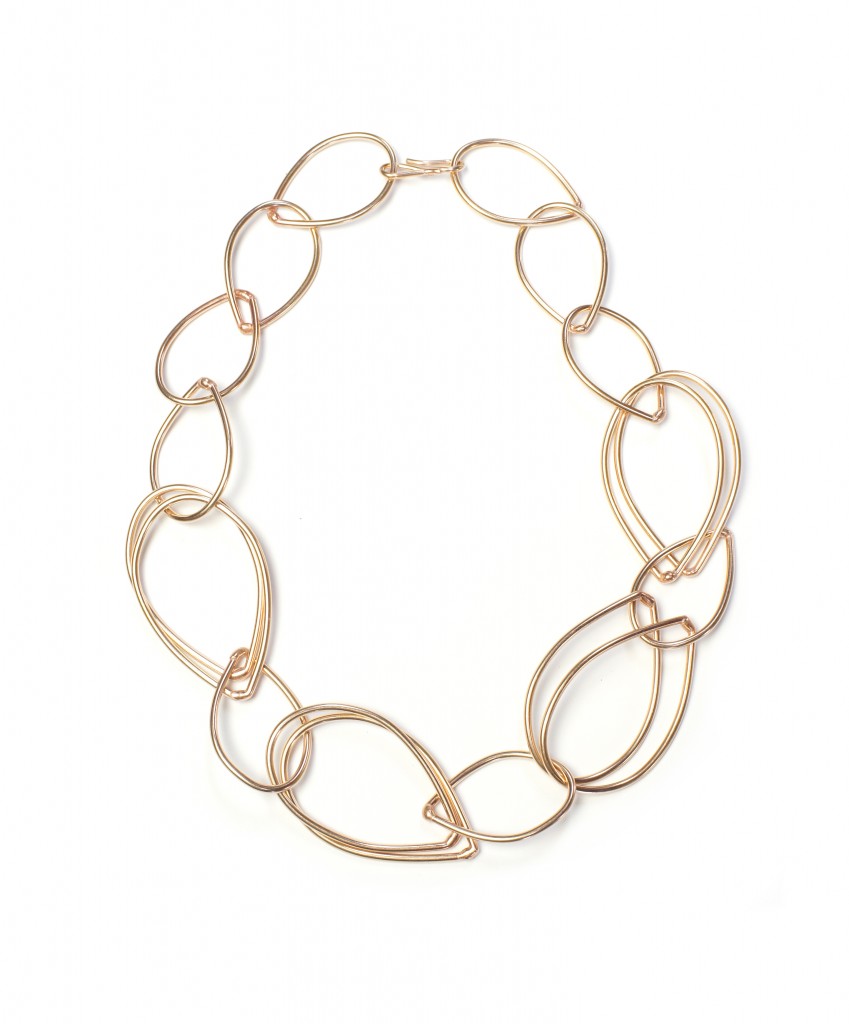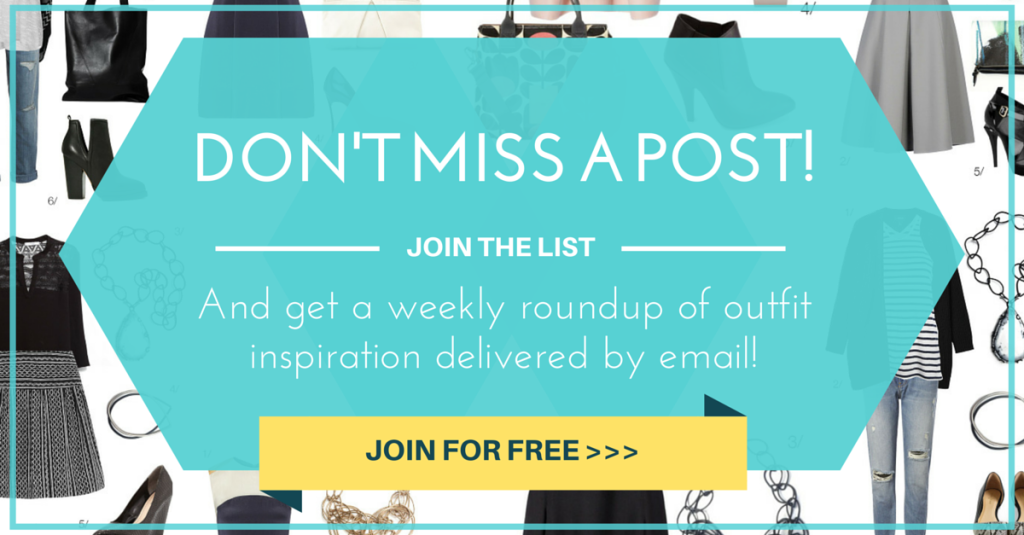 Never miss a post! Get a weekly roundup full of style tips and outfit inspiration delivered by email! Click here to join!