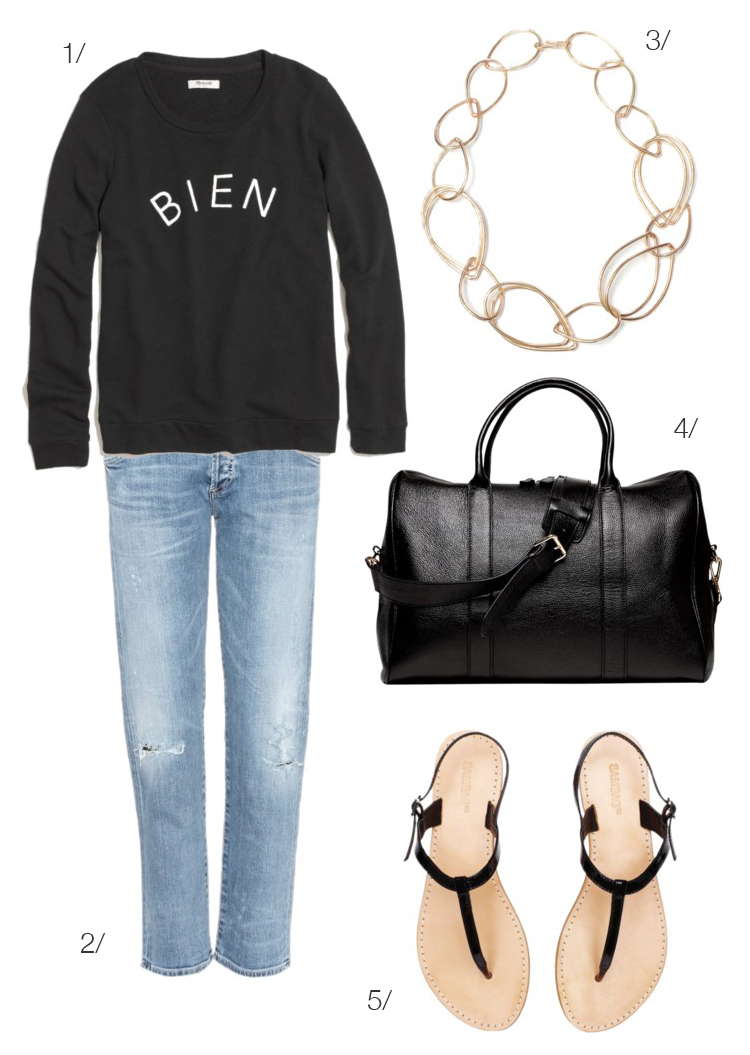 If your weekend plans involve lots of time spent on planes, trains, or automobiles (see what I did there?) then this outfit is ideal. I love adding a pop of jewelry to a casual look like this because it keeps it from turning into a schlub-fest and helps you feel a little more chic when you arrive at your final destination.
1/ bien fait sweatshirt // 2/ slim boyfriend jeans // 3/ amy necklace // 4/ leather overnighter // 5/ black patent sandals
PS. The Amy necklace is incredibly versatile – use it to dress up more casual looks or to top off your work wear. Plus, the chunky chain is perfect for travel because you never have to worry about it breaking or tangling in your bag. (Click to shop.)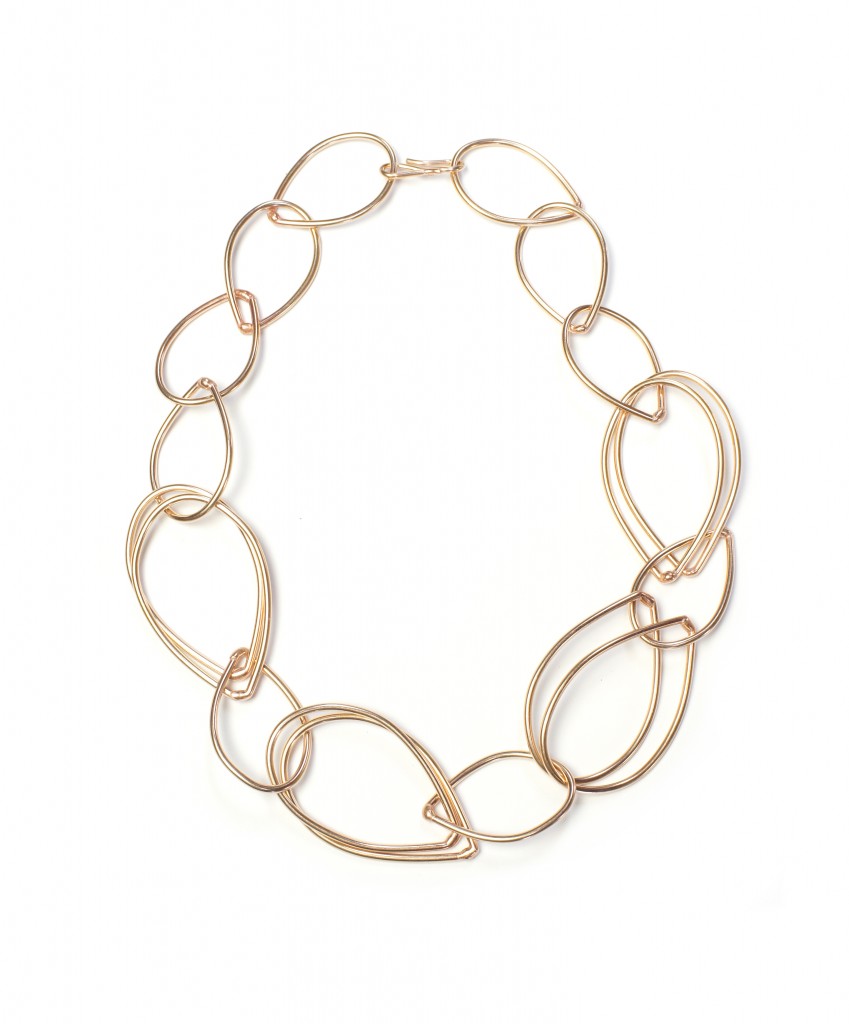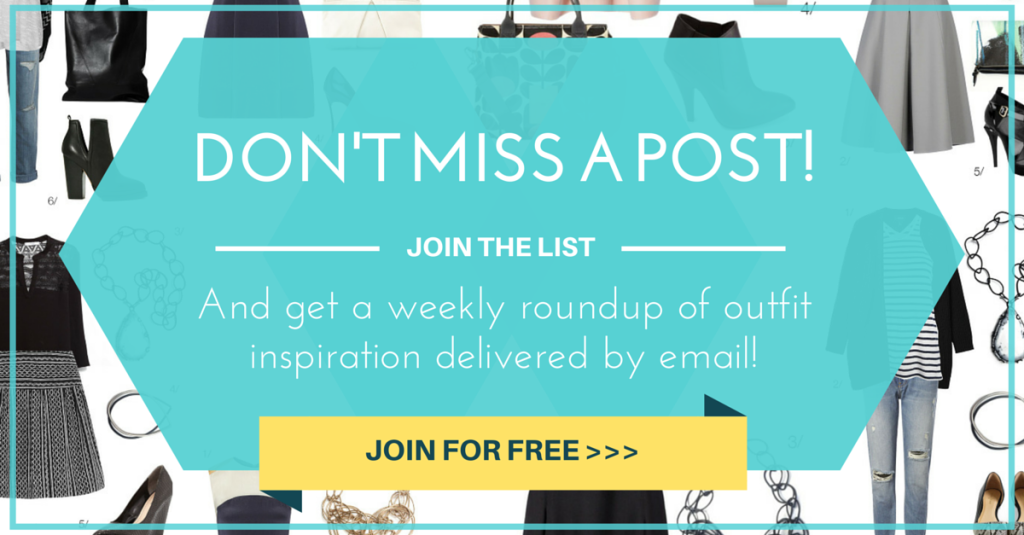 Never miss a post! Get a weekly roundup full of style tips and outfit inspiration delivered by email! Click here to join!