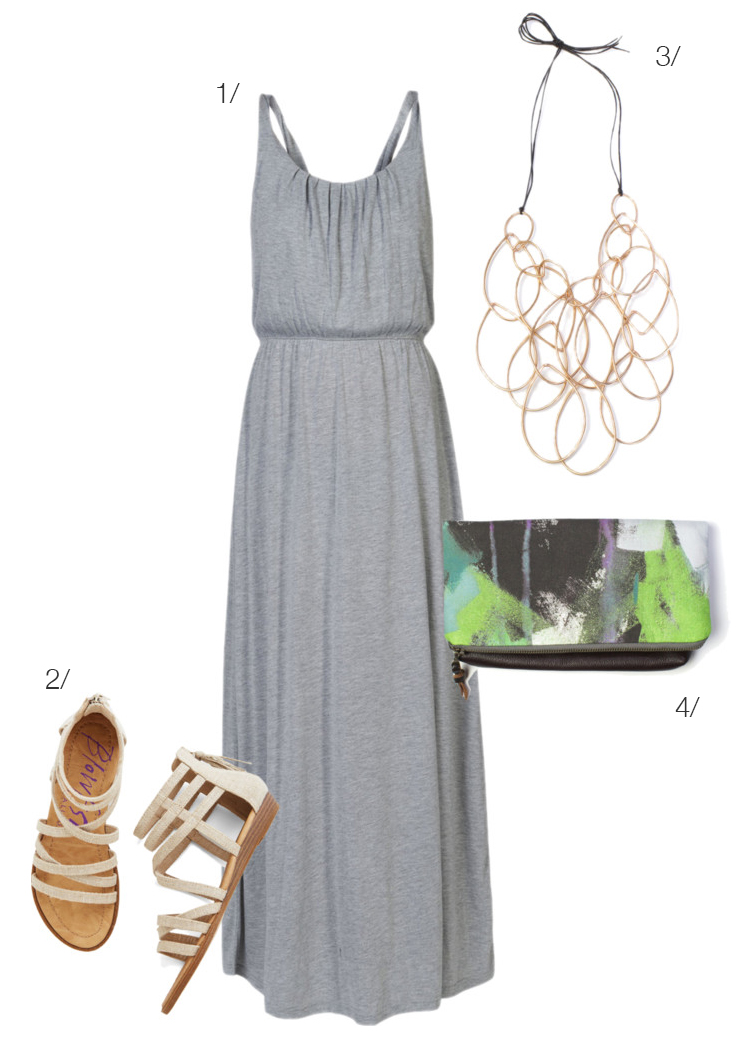 I find it so much easier to dress up a little more in the summer. That's probably because you don't need much in summer to pull together a fantastic look. A maxi dress, some sandals, and a killer statement necklace are all that's needed to leave the house looking fabulous.
1/ maxi dress // 2/ blowfish sandals // 3/ lucy necklace // 4/ wellspring clutch
PS. And with a necklace and clutch like these, you'll be sure to attract lots of compliments wherever you go.
{This post contains an affiliate link to modcloth.com}