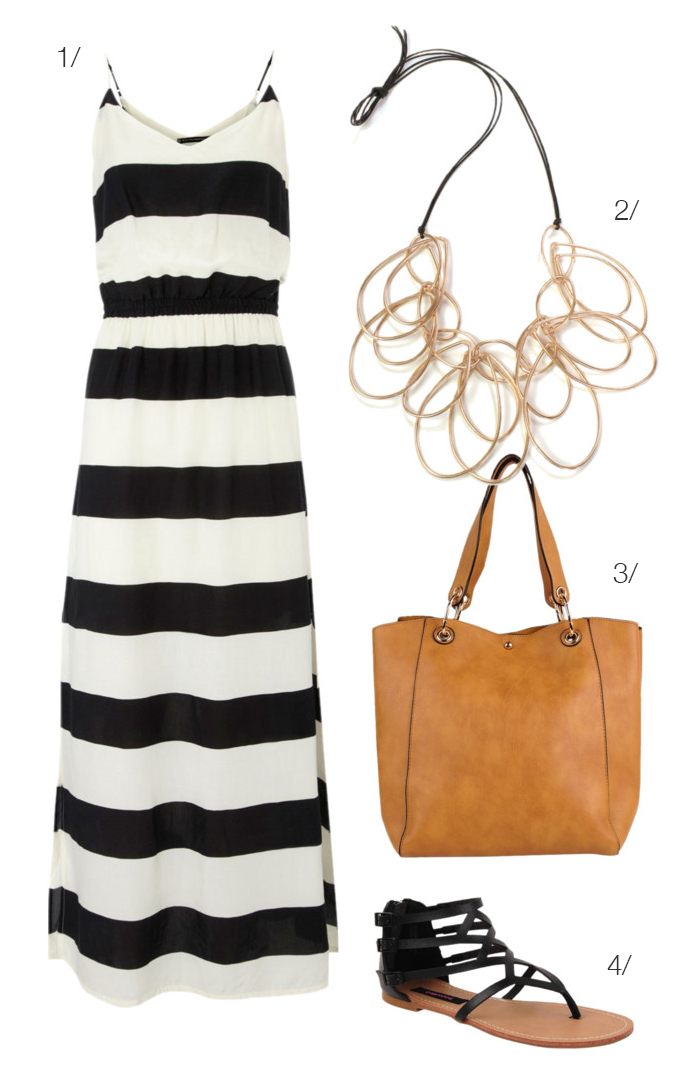 Last week was my husband's birthday and, to celebrate, we met up with another couple at our local craft brewery. Dressing for that type of occasion can be tricky. The vibe at the brewery can be pretty casual. (I saw a whole group of girls in running shorts.) But it was my husband's birthday, so I also wanted to look nice. This outfit slides nicely into that middle ground – dressy enough to look special but casual enough to not feel out of place.
1/ mabel striped maxi dress // 2/ iris necklace // 3/ skylar tote // 4/ athens sandal
PS. While the dress I wore out was similar to this one, the neckline was a little lower. Which is when I discovered exactly how amazing the new bronze and leather statement necklaces are. I was able to adjust the length to work perfectly with a plunging neckline. (Click image for product details.)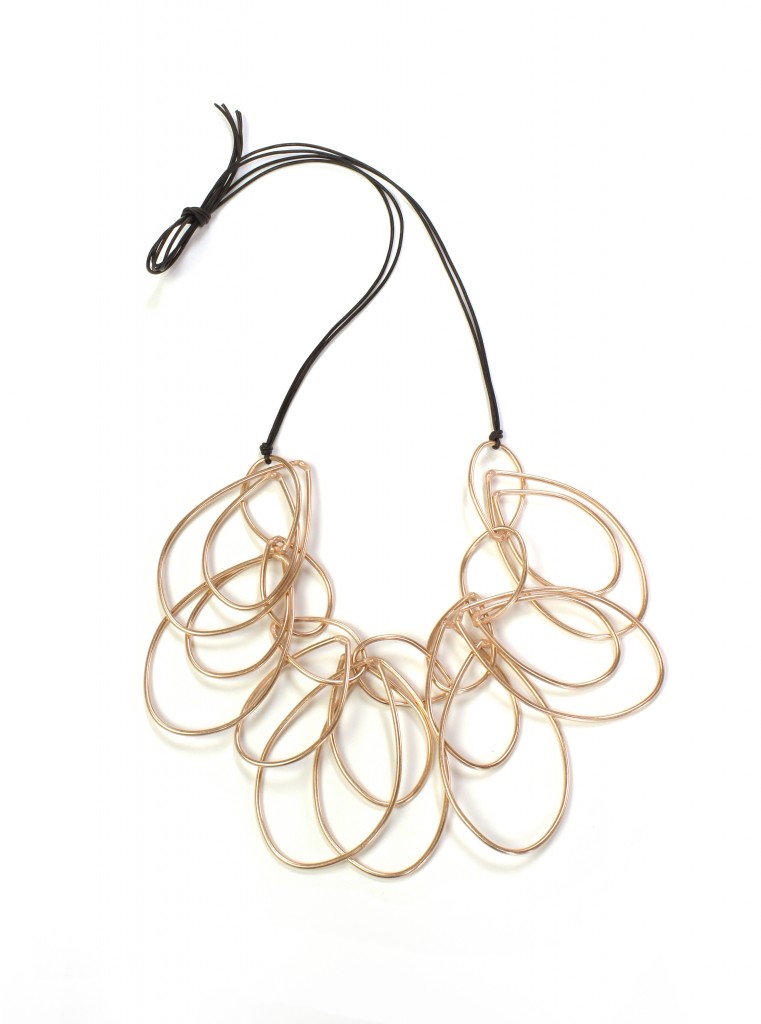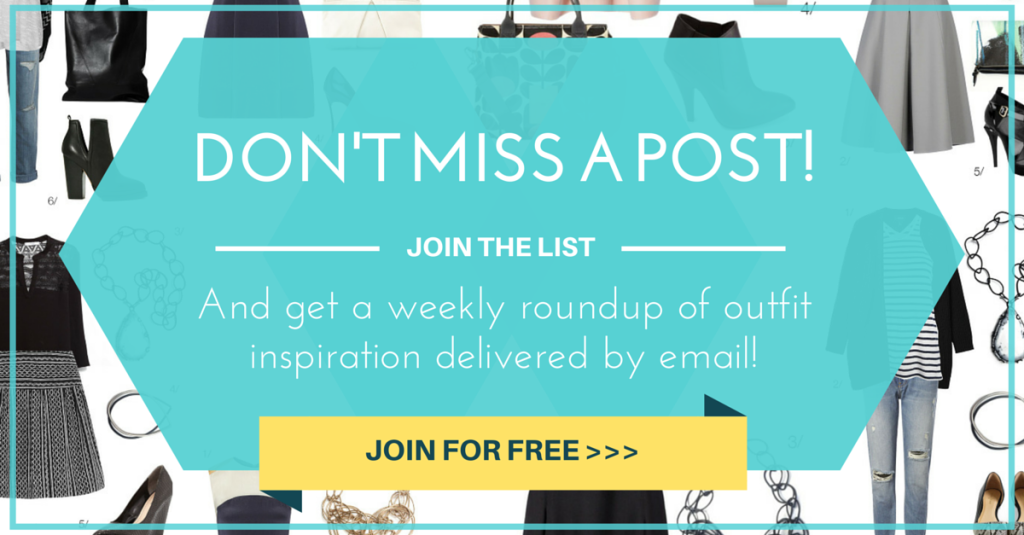 Never miss a post! Get a weekly roundup full of style tips and outfit inspiration delivered by email! Click here to join!