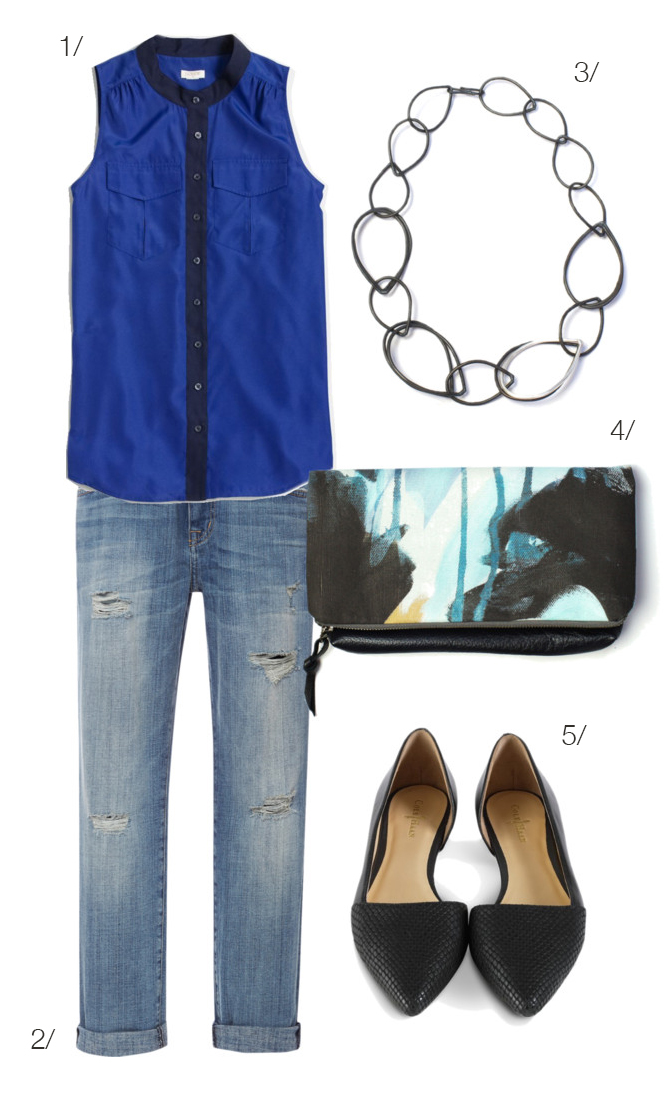 In just a few weeks, many of my friends will be converging on Portland for the annual World Domination Summit, a conference for online entrepreneurs and unconventional living. Sadly, I won't be there, but I was able to help my friend Brigitte plan some of her wardrobe. This is one of the outfits we came up with – it's casual enough for a conference where the dress code isn't always super fancy, but has enough style to make you feel good!
1/ tipped tank // 2/ distressed jeans // 3/ amy necklace // 4/ oyster foldover clutch // 5/ amalia skimmer
PS. In my world, conference style is all about the accessories. That means a necklace that makes a statement but won't get in the way and a clutch that's big enough to stash a pen, notebook, and smartphone for those all important conference Instagram posts.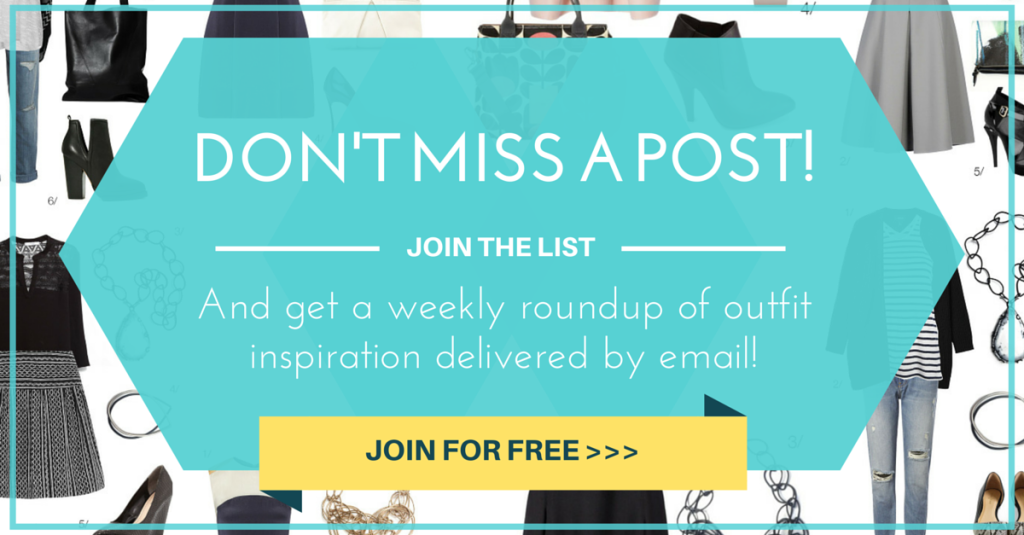 Never miss a post! Get a weekly roundup full of style tips and outfit inspiration delivered by email! Click here to join!