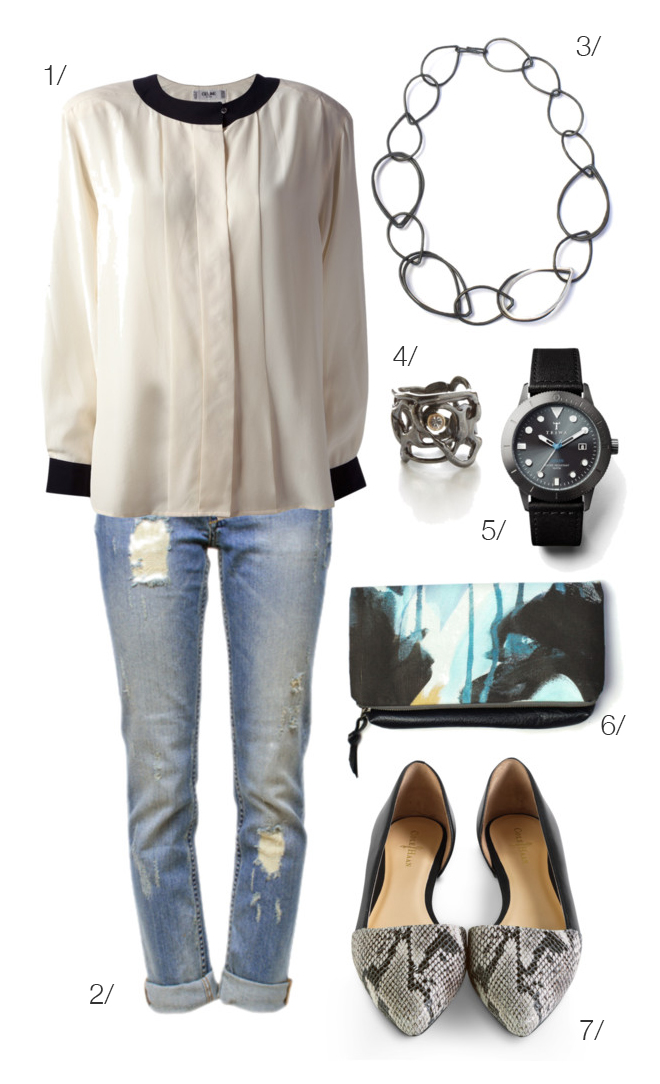 Lately I've been loving the idea of dressing up distressed denim. There's just something about the juxtaposition of more casual jeans with a dressier top, shoes, and accessories that really does it for me. It's like the perfect blend of dressed down dressier or uptown and downtown. For whatever reason, it really just works for me.
1/ celine silk blouse // 2/ distressed jeans // 3/ amy necklace // 4/ oxidized lace ring // 5/ triwa watch // 6/ oyster foldover clutch // 7/ amalia skimmer
Featured accessories (click to shop):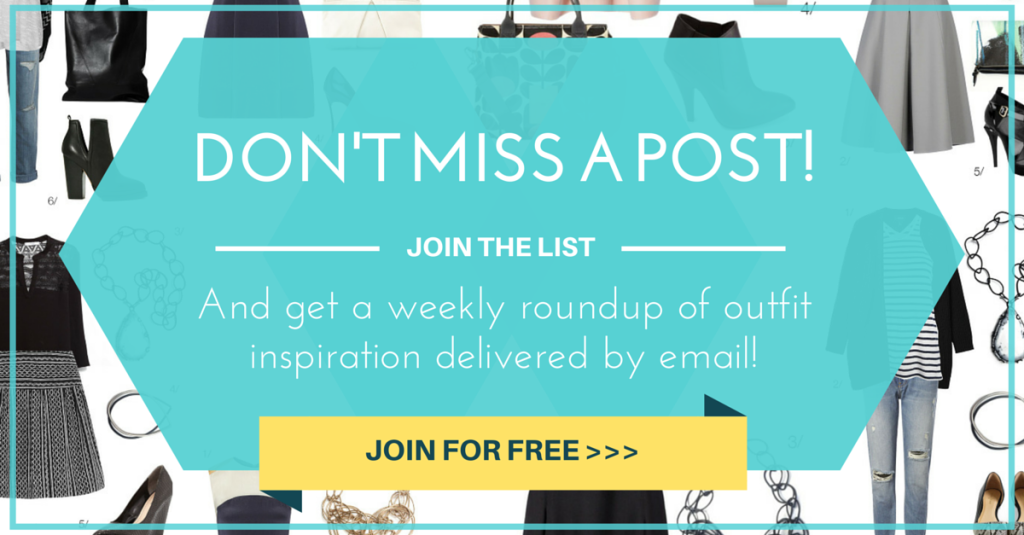 Never miss a post! Get a weekly roundup full of style tips and outfit inspiration delivered by email! Click here to join!