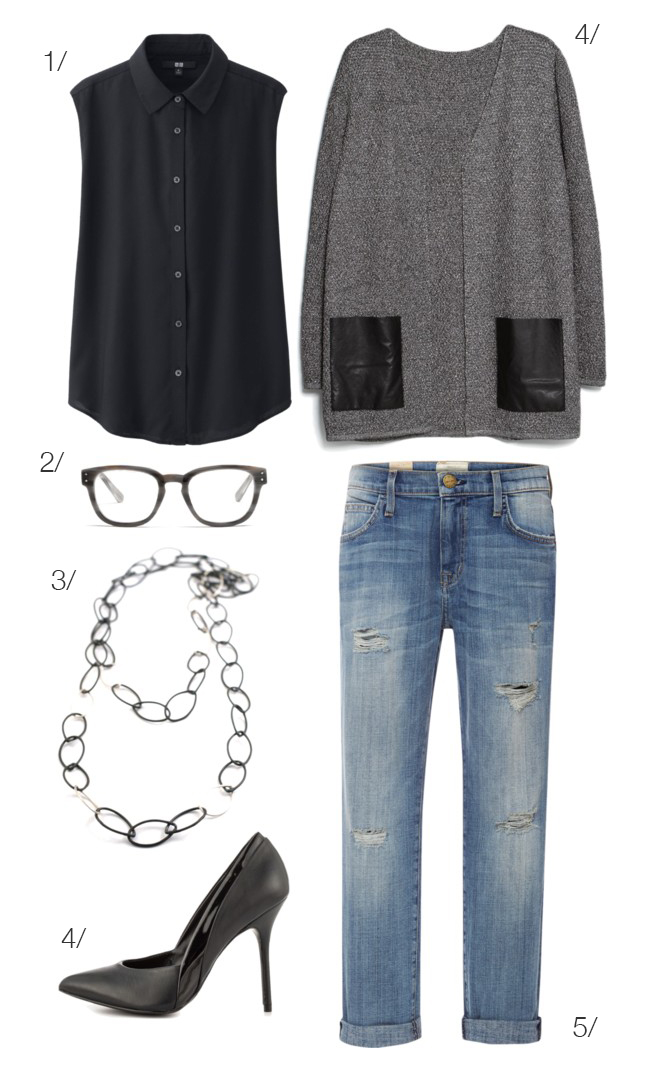 Summer is, without a doubt, my favorite time of year. But at this point in the summer, I'm starting to dream of fall fashion. Fall style just affords you so many more options, what with all the layers. (After all, there's only so much you can wear comfortably when it's 88 degrees and 90 percent humidity.)
You could certainly pair this outfit with a more sensible shoe, but I love how mixing heels into this look takes the whole thing from potentially humdrum to high style.
1/ sleeveless blouse // 2/ book club glasses // 3/ lucy necklace // 4/ clydee heel // 5/ metallic thread cardigan // 6/ distressed jeans
PS. The long Lucy necklace works with so many outfits, it's sure to become a go-to piece in your wardrobe. (Click to shop.)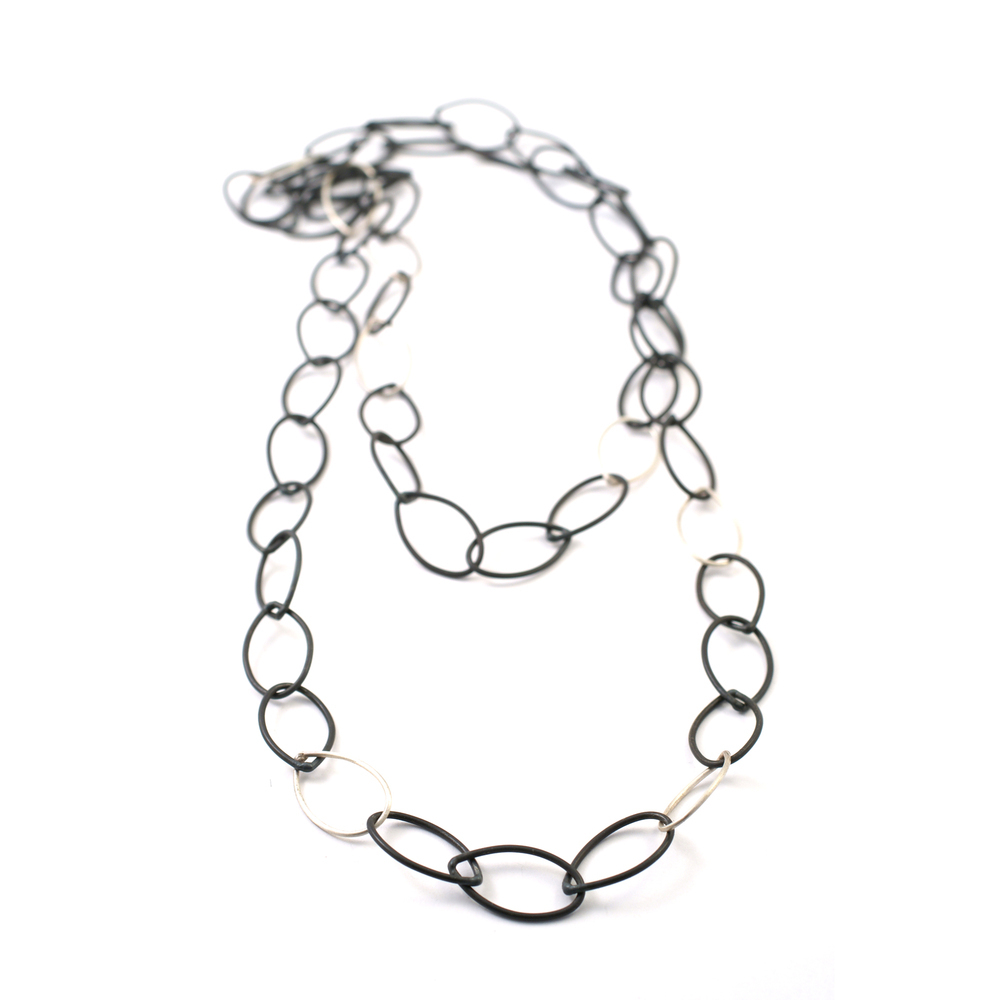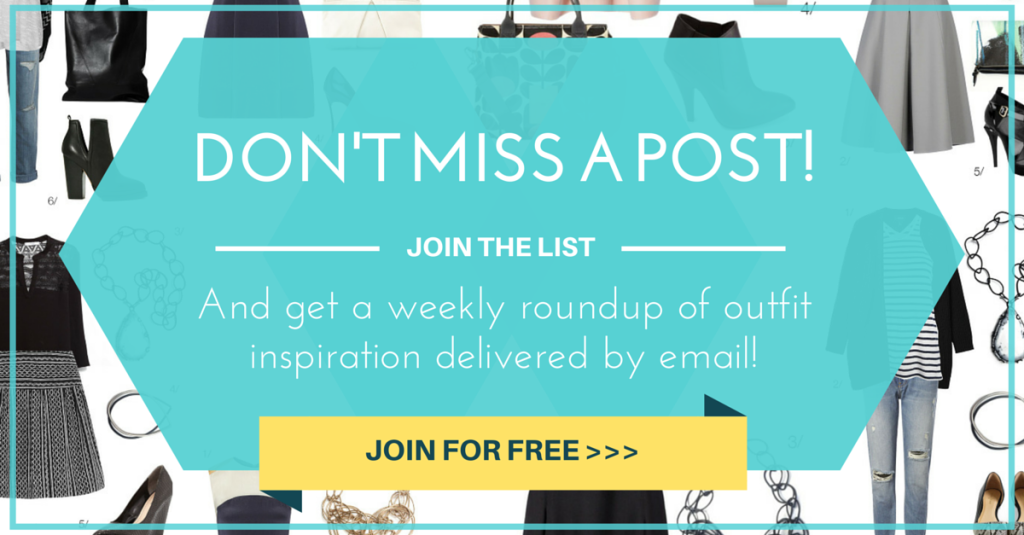 Never miss a post! Get a weekly roundup full of style tips and outfit inspiration delivered by email! Click here to join!