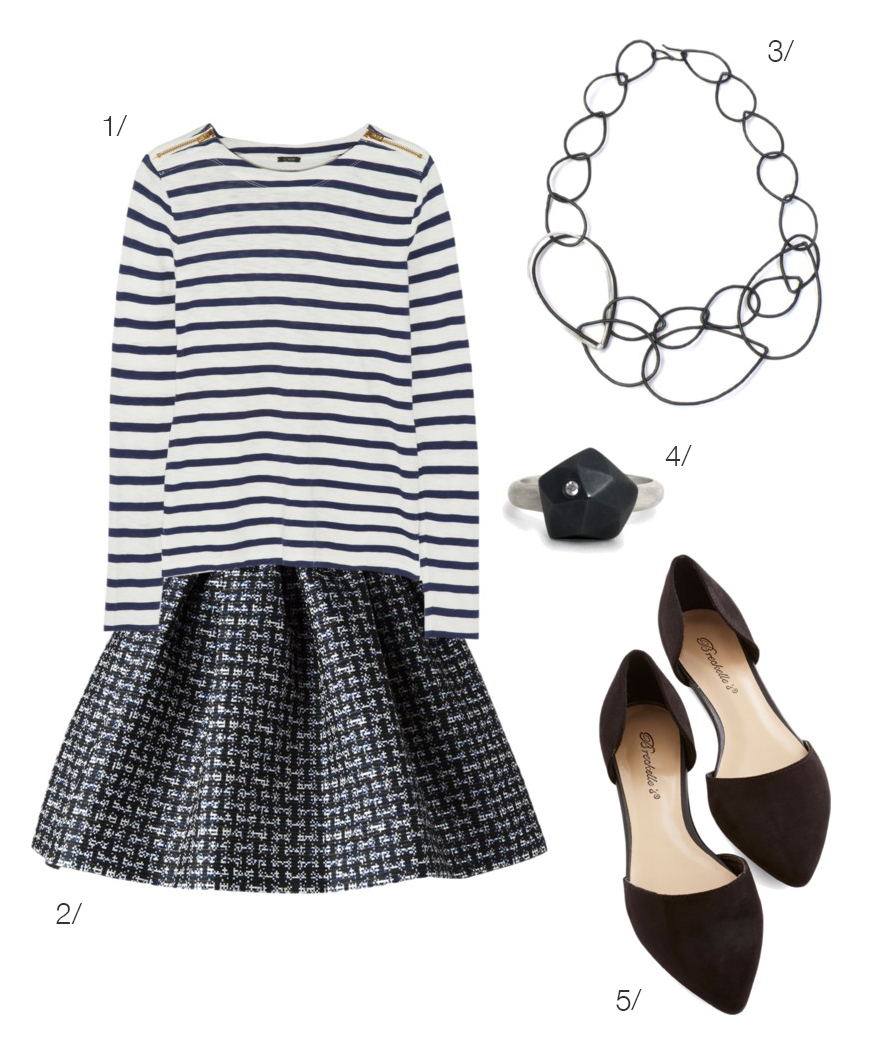 Couldn't you image strolling the street of Paris, munching on a baguette, in this lovely outfit?
I originally titled this post "wandering Paris in black and white" before I realized the shirt was actually navy stripes. Then, I spent another ten minutes looking for a black and white shirt. Eventually, I decided this combo actually works, thanks to the bits of blue in the skirt and the fact that the fashion powers that be finally decided black and navy look super chic together. Which of course they do.
And if Paris isn't in your weekend plans (it's not in mine either, I just wish it was) this outfit would look just as chic at brunch, or even at the office on Monday.
1/ striped top // 2/ volume skirt // 3/ daphne necklace // 4/ pentagon fragment ring // 5/ d'orsay flats
PS. The Daphne necklace in black and silver looks completely chic wherever the weekend takes you! (Click to shop.)
{This post contains an affiliate link to modcloth.com}