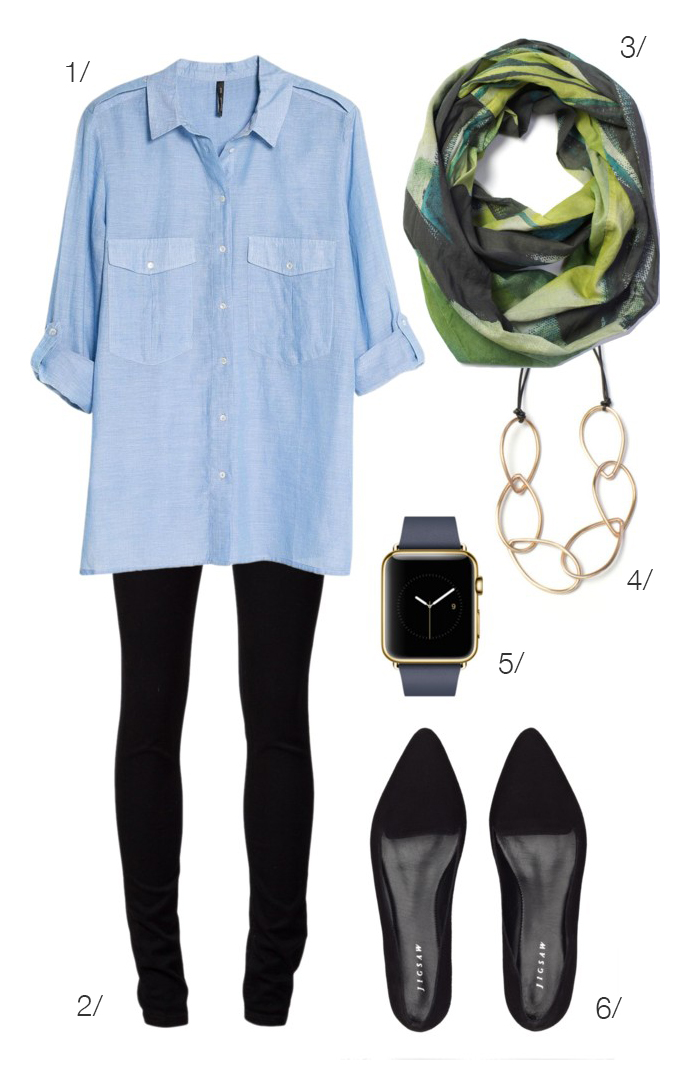 What I love most about this look is that it's so timeless. I can just as easily picture Audrey Hepburn in this shirt and black skinnies as I can picture this look today on my brother's 24-year-old fiancé. It's one of those looks that just might work forever.
1/ front pocket shirt // 2/ black skinny jean // 3/ celebration lightweight scarf // 4/ emily necklace // 5/ apple watch // 6/ cecile pointed flat
Editor's note: I've created a new version of this look that's perfect for summer! Click here to see it!
Featured accessories (click for details):