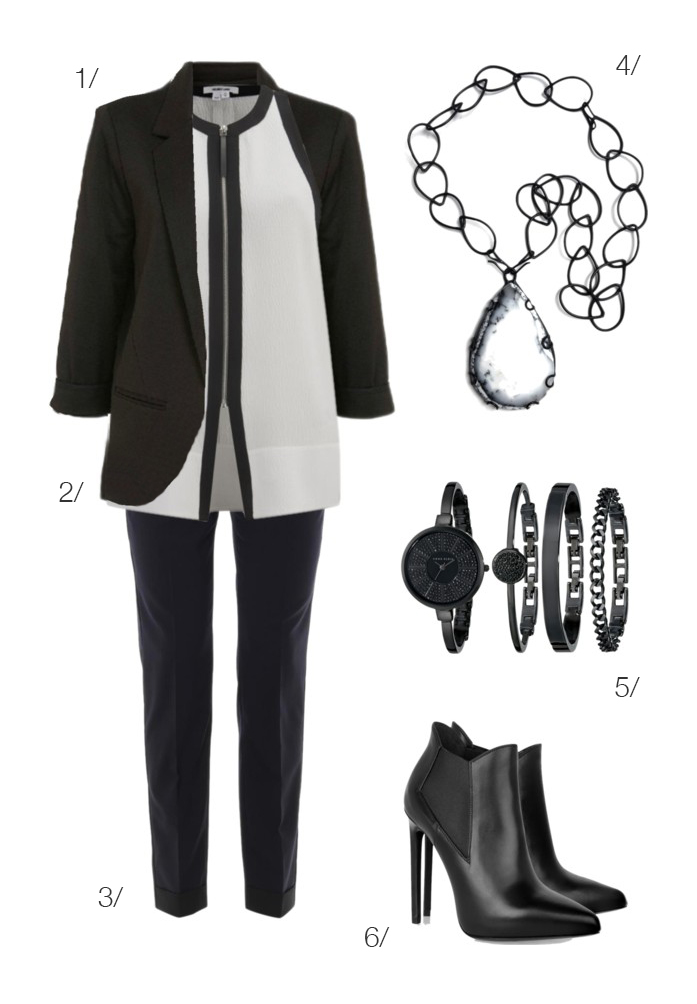 I've always been a little obsessed with black and white, but thanks to Paris Fashion Week, I'm head over heels for this combo right now. This outfit screams cool, intimidating, and totally in charge. Exactly how you want to look (and feel) at work.
And speaking of things I'm obsessed with, I could also totally picture this outfit on Leslie Knope. Did anyone else notice how much better her style got in the later episodes? It was a subtle shift, but her pant suits (not to mention her hair) were so much better in the final season. It's like as she came into her own professionally, she came into her own style-wise as well. Well played, costume department. Well played.
1/ black blazer // 2/ silk zip front top // 3/ lia trousers // 4/ contra necklace // 5/ watch and bracelets // 6/ leather ankle boots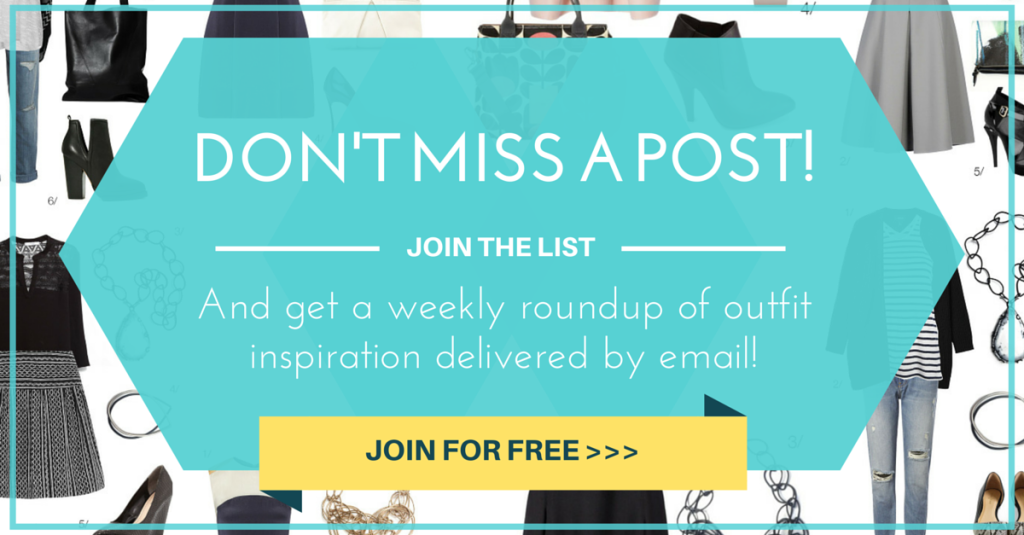 Never miss a post! Get a weekly roundup full of style tips and outfit inspiration delivered by email! Click here to join!