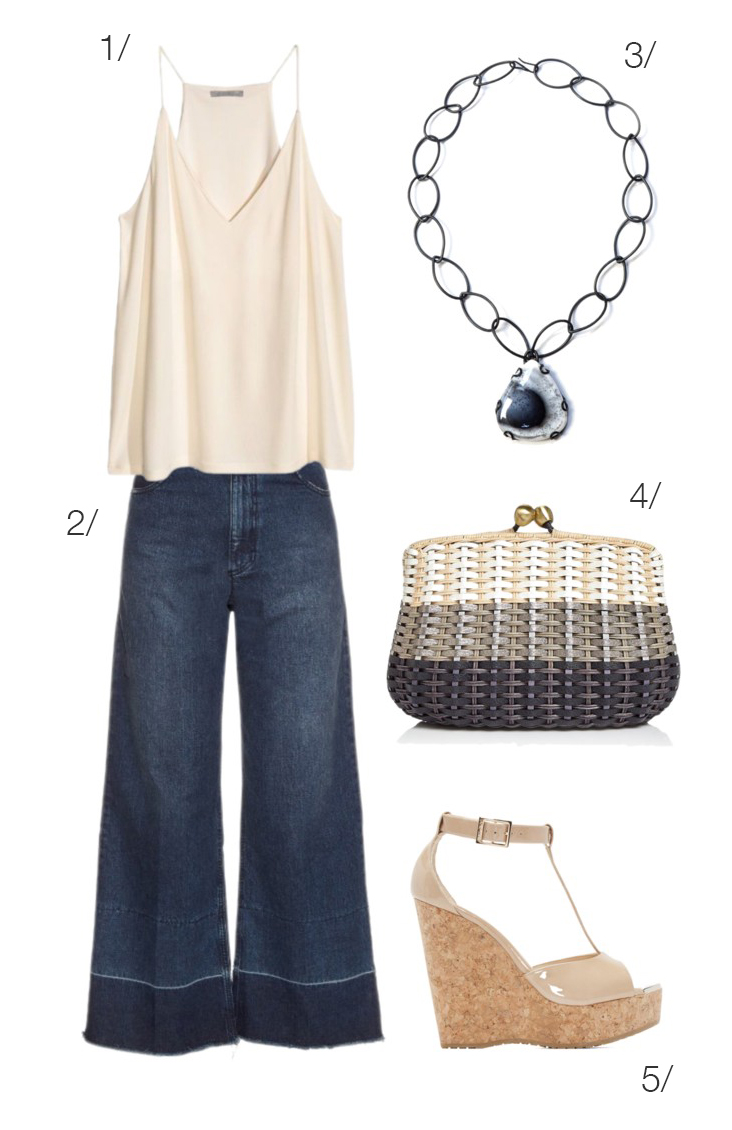 1/ v-neck cami // 2/ wide leg jeans // 3/ contra necklace // 4/ ombre clutch // 5/ nude wedge
After several years on the boyfriend jean bandwagon, I have to admit I was a bit perplexed when I started seeing wide leg jeans pop up again. What are you supposed to wear with those?!? What kind of shirts make sense? And what shoes?!?
But it turns out styling wide leg jeans can be simple. We just have to look back to a time before skinny jeans to remember what worked. (For me, that was my early 20s.)
Pretty much any shirt is fair game. (I seem to recall a lot of wide neck sweaters to balance out the width of the jeans, but for summer, a half tucked tank is great.) And shoes? Wedges are wonderful, particularly if (like me) years of artful cuffing have made you too lazy to bother hemming your jeans.
{This post contains an affiliate link to amazon.com}