Headed out of town for a weekend wedding? Why not make one fantastic skirt (not to mention the necklace) do double duty?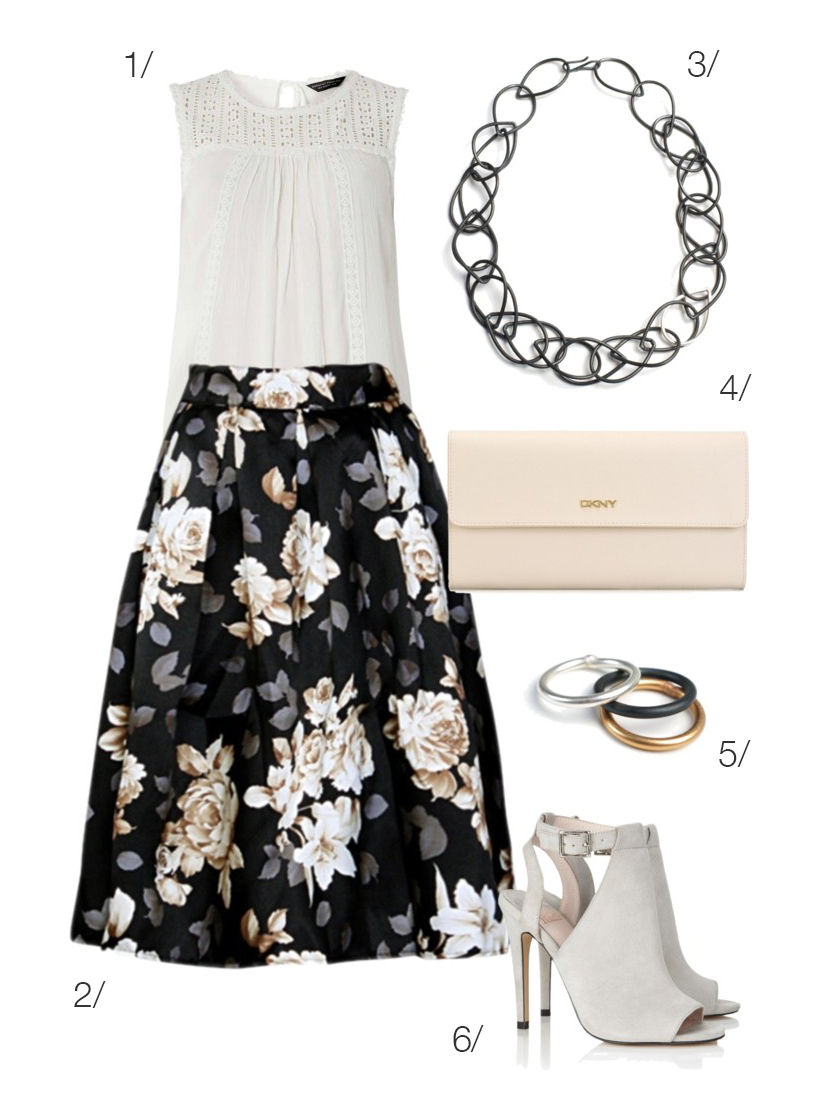 1/ ivory shell // 2/ floral midi skirt // 3/ isabella necklace // 4/ long wallet // 5/ mixed metal stacking rings // 6/ peep toe booties
This is definitely the classic way to style this skirt, and it's perfect for a vineyard wedding or dressy brunch. You could even sub in a pair of flats, if heels aren't your thing, and still look sufficiently dressy.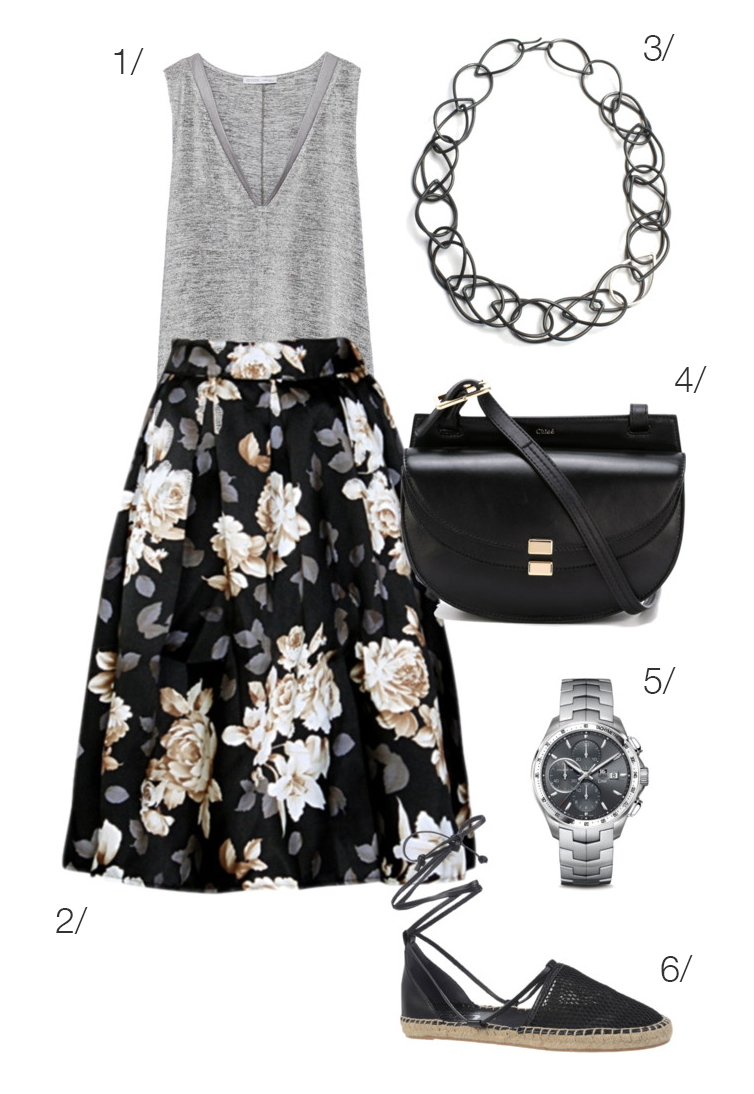 1/ v-neck sleeveless shirt // 2/ floral midi skirt // 3/ isabella necklace // 4/ leather crossbody bag // 5/ stainless watch // 6/ espadrille sandals
But I couldn't stop with the fancy styling of this skirt. I love pairing something dressier with more casual elements for a look that's perfect for looking chic while exploring a new city. (Even if exploring just means strolling from one cafe to the next!)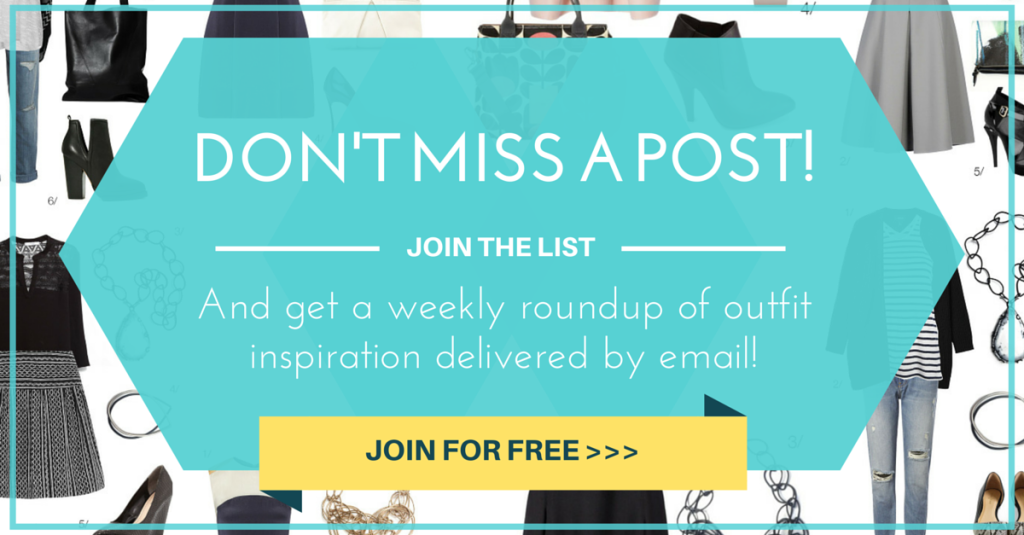 Never miss a post! Get a weekly roundup full of style tips and outfit inspiration delivered by email! Click here to join!