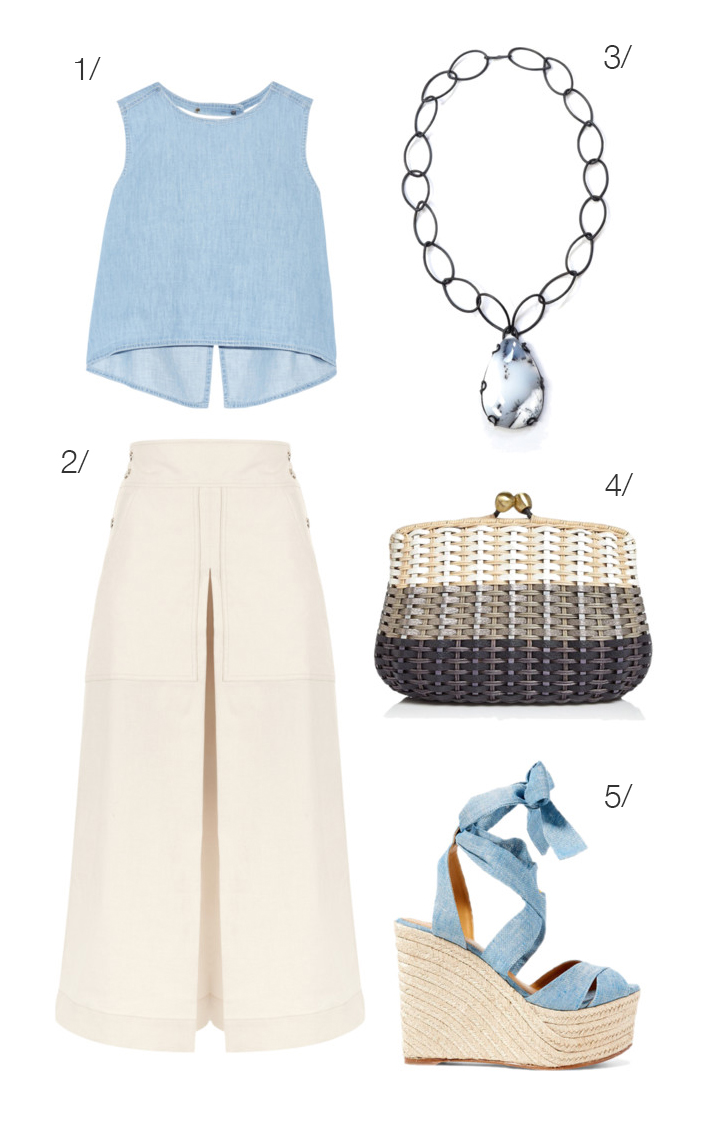 1/ split-back denim top // 2/ cropped culottes // 3/ contra necklace // 4/ ombre clutch // 5/ denim espadrilles
When it comes to the current fashion revivals, I have to admit I'm much more 90s than 70s. (Maybe it's because I was a 90s teen, or that my love of dark colors makes me pre-disposed towards grunge.) But lately I've been obsessed with States of Undress, a TV show on Viceland featuring Hailey Gates. Gates travels around the world using fashion as an entrée into discussing larger social and political issues. If the topic wasn't compelling enough, Gates has a style that borrows heavily from the 60s and 70s, and after multiple viewings of each episode, I have to say, that 70s look is growing on me.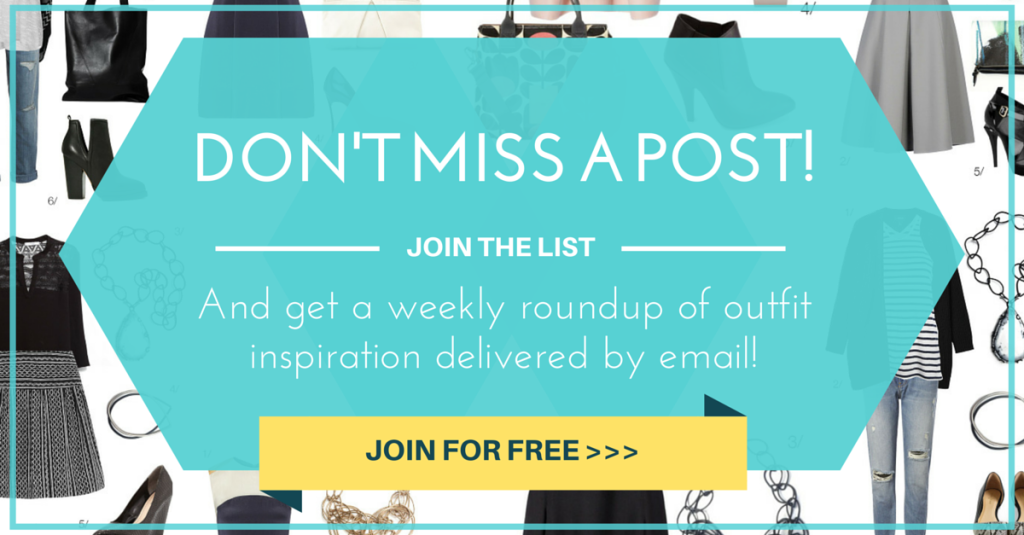 Never miss a post! Get a weekly roundup full of style tips and outfit inspiration delivered by email! Click here to join!