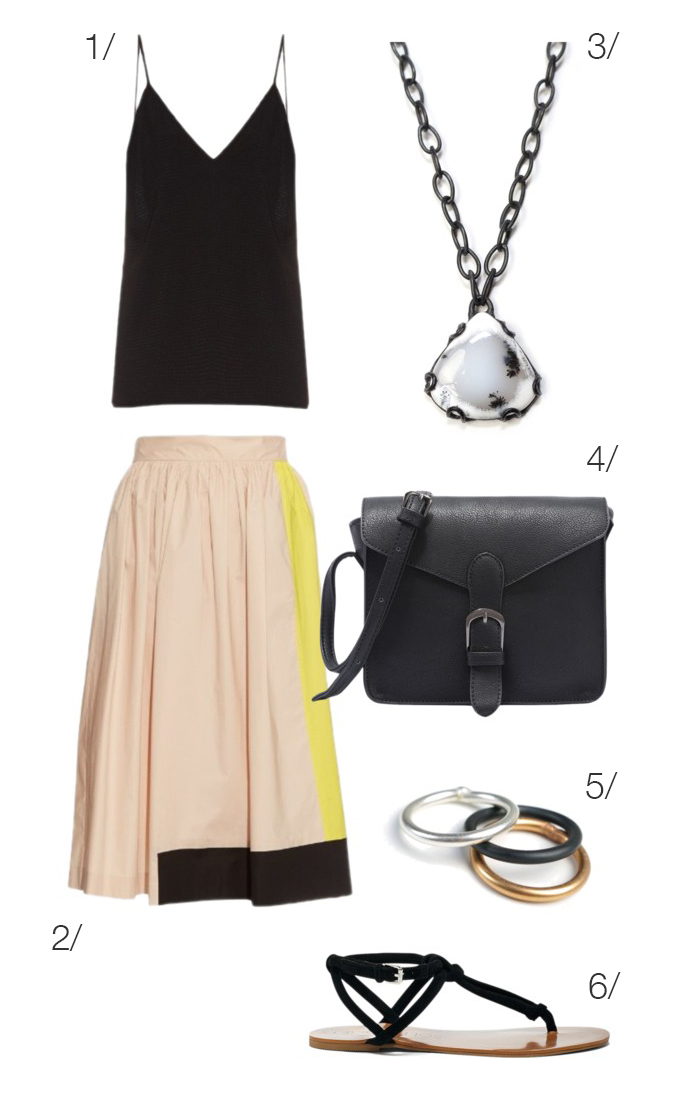 1/ black cami // 2/ volta skirt // 3/ contra pendant // 4/ cross body bag // 5/ mixed metal rings // 6/ t-strap sandal
We've reached that point in July where sumer in Pennsylvania starts to feel a little bit unbearable. As in, it's hot, humid, and unlikely to change in the foreseeable future. This is also the point in the summer where it can feel hard to want to wear anything, yet alone try to make yourself look stylish. Enter this outfit. Because a breezy skirt and basic tank are about as comfortable as you can get when the temp is this hot, and they'll help you look so much more put together than even your comfiest shorts ever will.
And while it may be hot outside, it's even hotter in my studio, where I just finished a new batch of Contra Collection necklaces! Check them out in my online store!