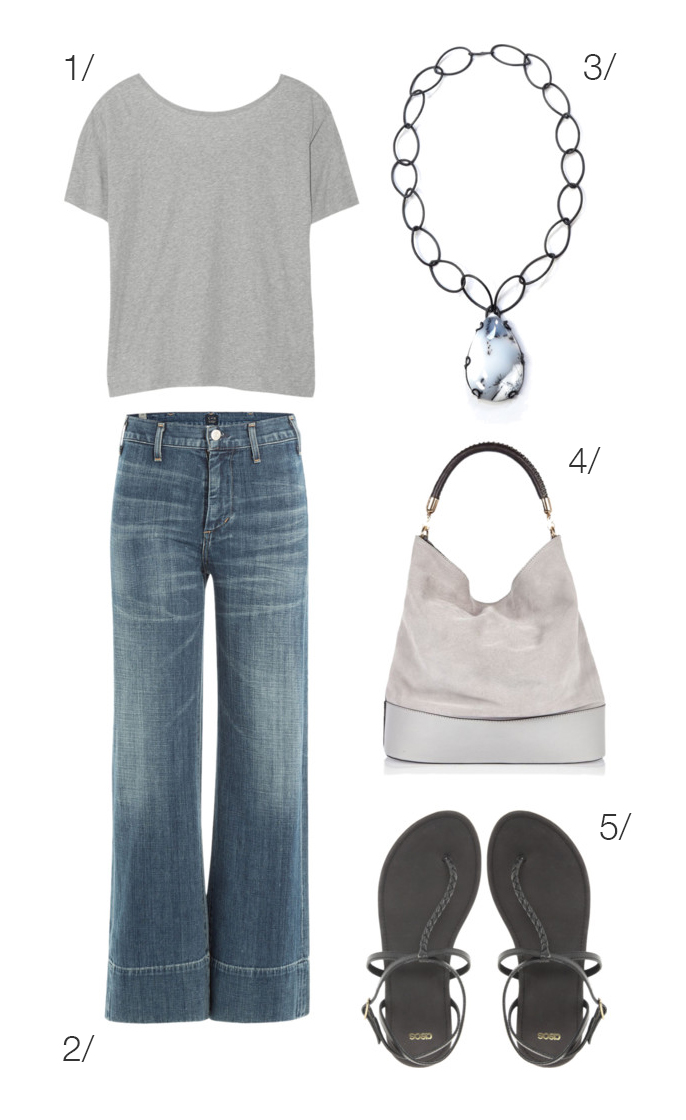 1/ cotton t-shirt // 2/ wide leg jeans // 3/ contra necklace // 4/ slouch handbag // 5/ leather sandals
In my ongoing quest to wrap my head around the return of wide leg jeans, I'm still dreaming up ways to style them. This pair isn't quite as wide as some of the pairs I've been seeing, which makes them an easy way to ease into the wide leg style, especially when paired with a grey t-shirt, sandals, and a one of a kind contra necklace.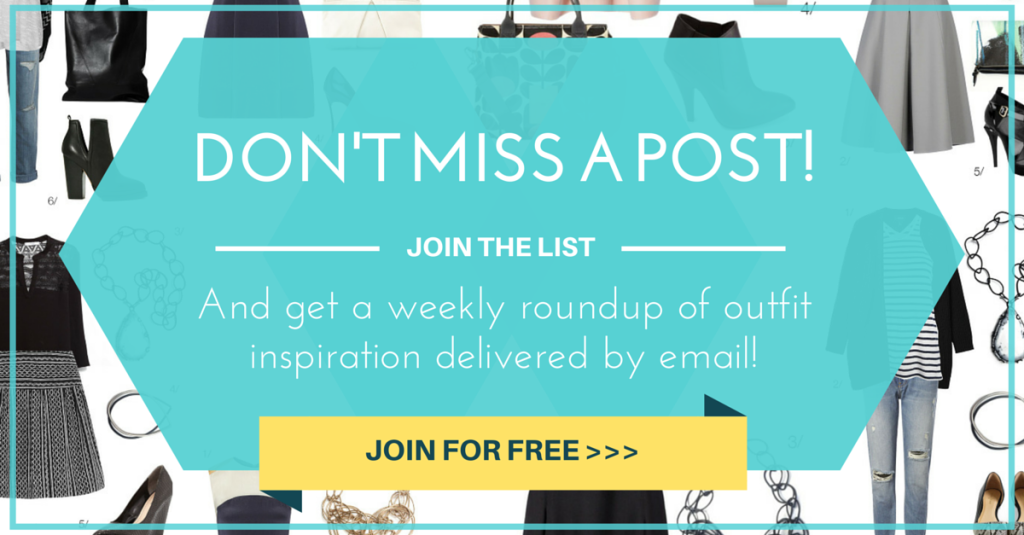 Never miss a post! Get a weekly roundup full of style tips and outfit inspiration delivered by email! Click here to join!