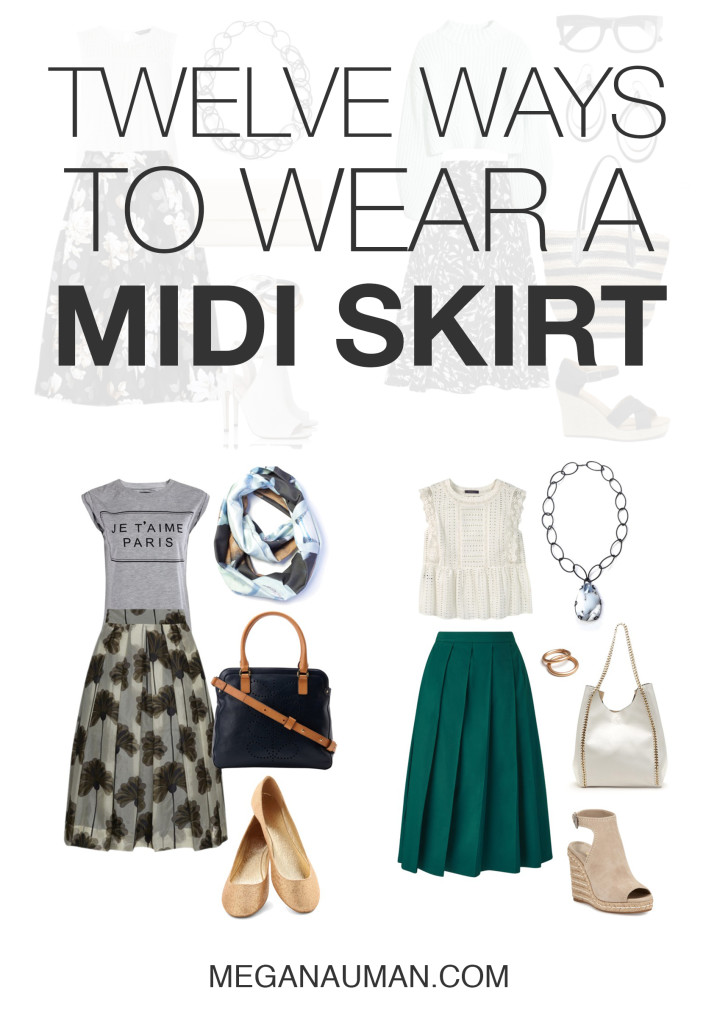 When it comes to dressing up, there's nothing I love more than a great midi skirt. Pair one with heeled boots and you're sure to feel beautiful and badass at the same time. But midi skirts aren't just for fancy parties. They're also a chic option to wear to work or a fun way to mix up your casual summer style, as these twelve outfits prove: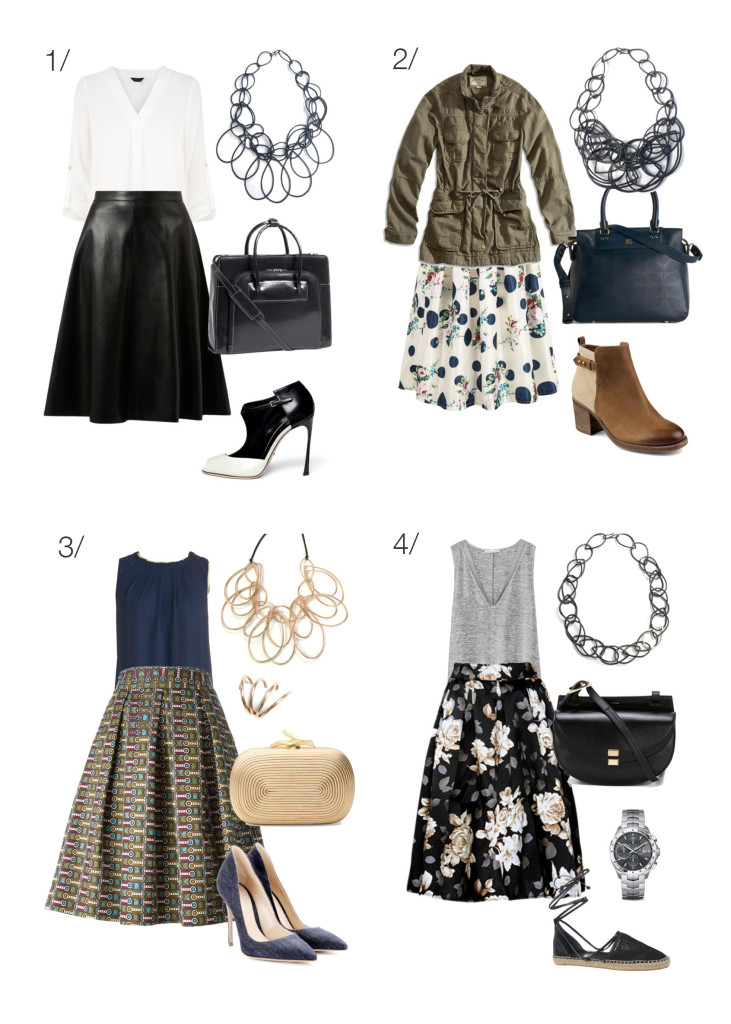 1/ classic black and white // 2/ gritty meets girly // 3/ wearing a work of art // 4/ fun and floral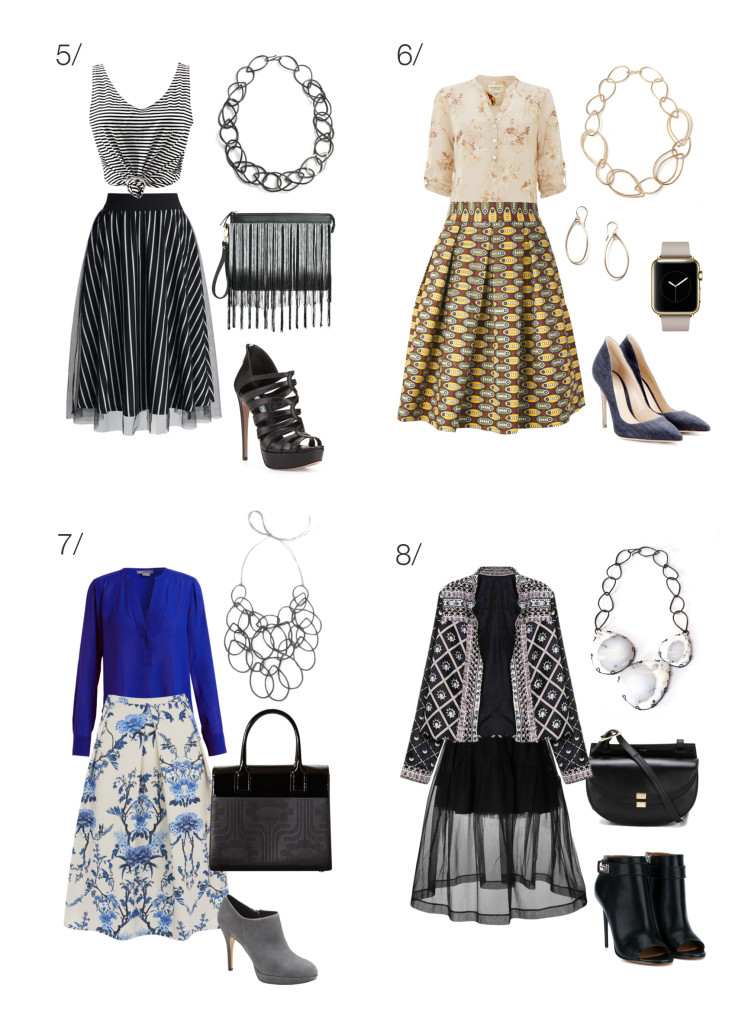 5/ stripes on stripes // 6/ mixed prints // 7/ floral for fall // 8/ sheer with a statement coat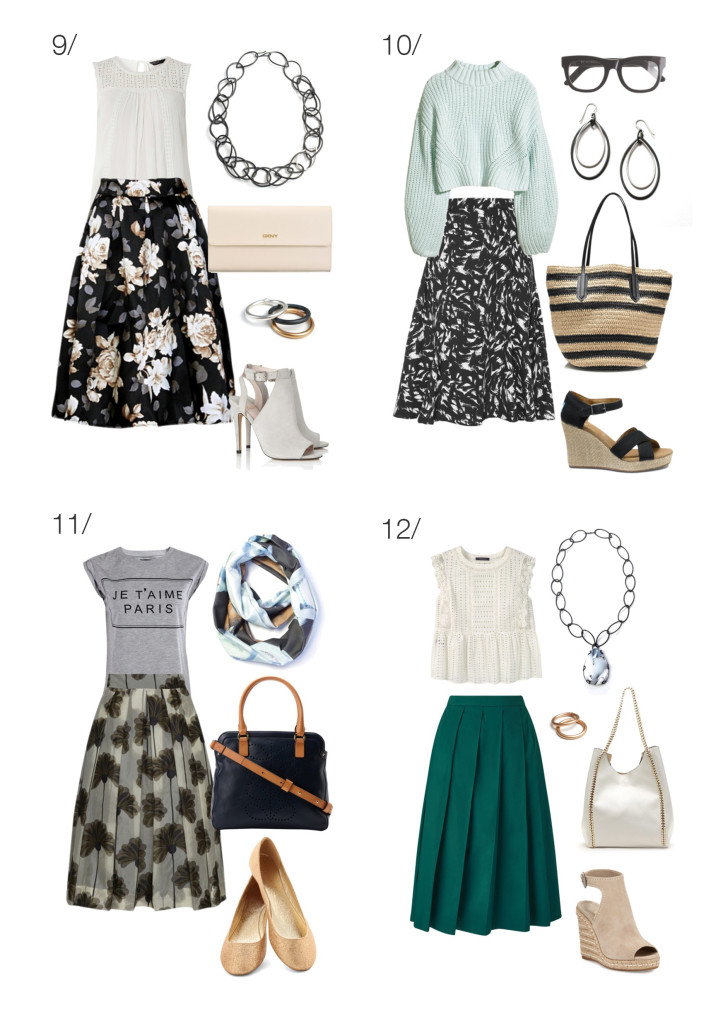 9/ fancy and floral // 10/ cozy and chic // 11/ parisienne charm // 12/ a bit of boho
Looking for something to wear with your midi skirt?  Shop these featured accessories: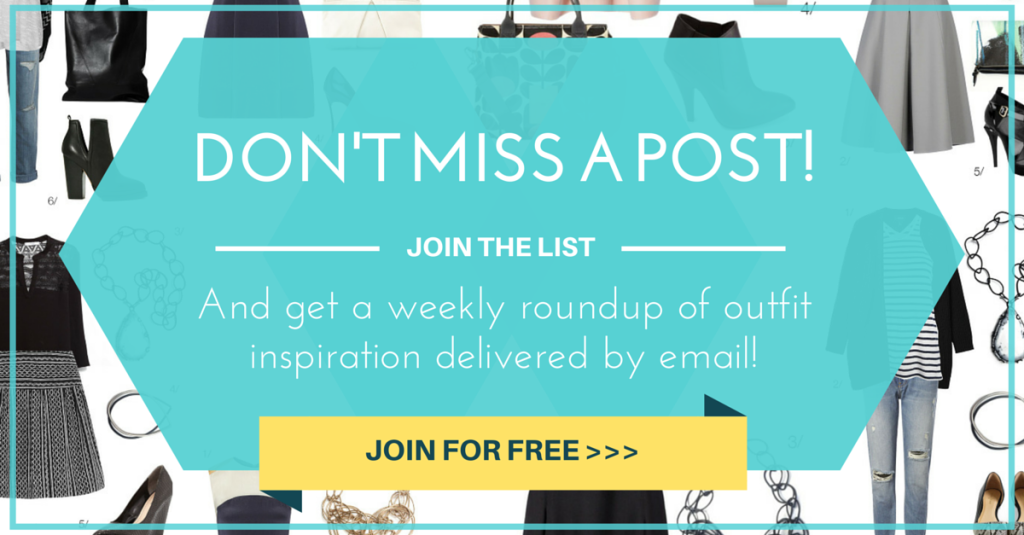 Never miss a post! Get a weekly roundup full of style tips and outfit inspiration delivered by email! Click here to join!