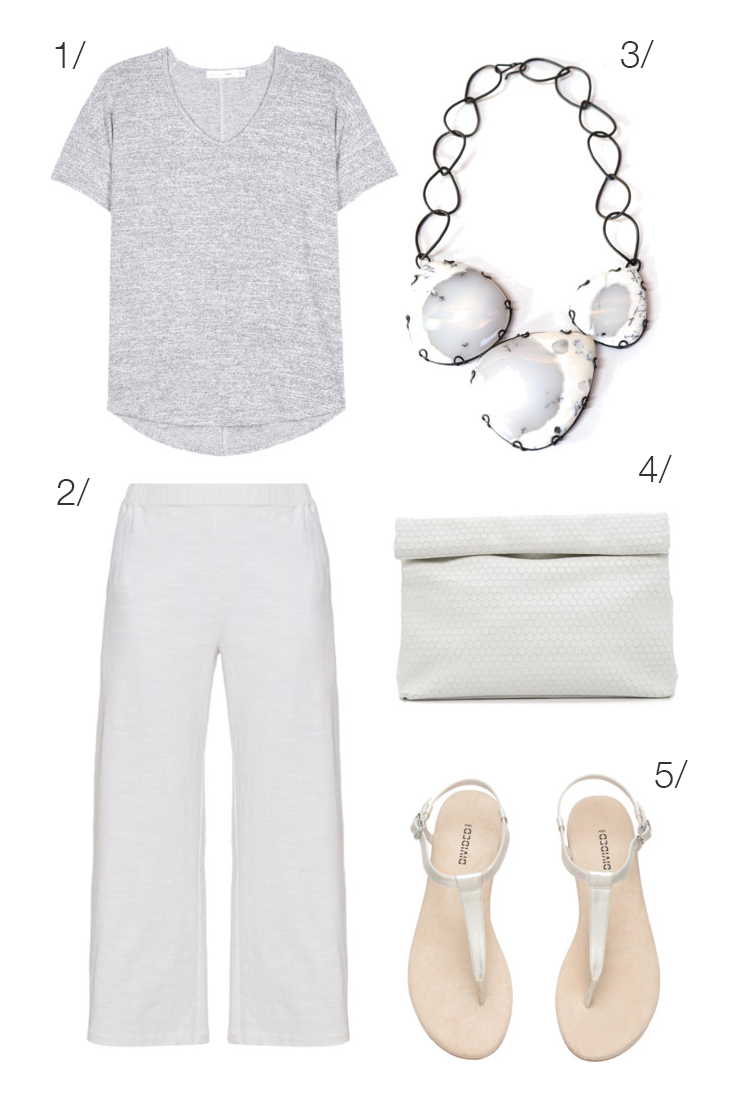 1/ melrose t-shirt // 2/ white cotton trousers // 3/ contra bib statement necklace // 4/ honeycomb clutch // 5/ shimmery sandals
An all white outfit can be super chic for summer, but there's no need to stress about making sure your whites match. Mix in different shades or even a light grey for a casual but sophisticated summer look.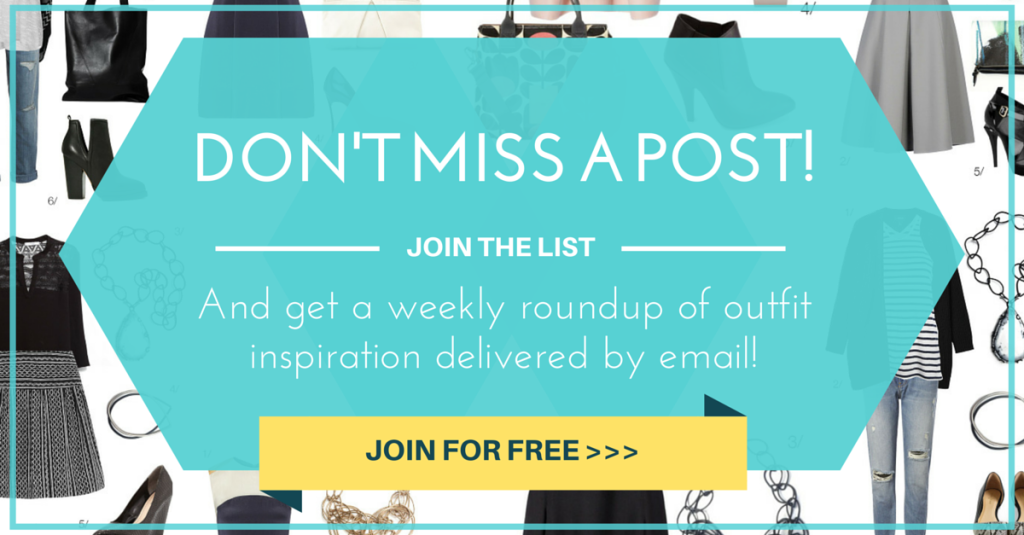 Never miss a post! Get a weekly roundup full of style tips and outfit inspiration delivered by email! Click here to join!