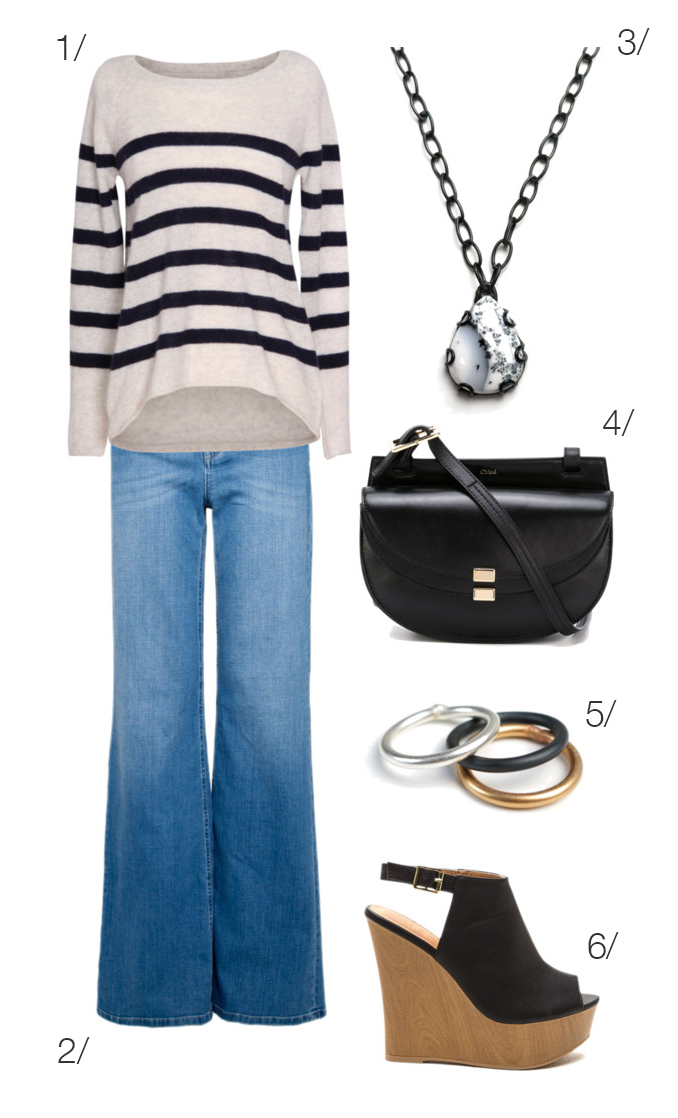 1/ striped sweater // 2/ flared jeans // 3/ contra pendant // 4/ cross body bag // 5/ mixed metal stacking rings // 6/ peep toe wedges
Lately I've been seeing a lot of flared jeans and slouchy sweaters popping up in my Pinterest feed, and I have to admit that it's a casual look I'm starting to love for fall. It's easy and chic at the same time, especially when you opt for a pair of flared jeans that aren't super tight on the knee (which tend to read a little young). Wedges are great for adding a bit of height to overly long jeans (especially if you're too lazy to hem). And if you're the kind of girl who thinks that wedges don't work for casual style, give them another try. You'd be surprised at just how comfortable the right pair of wedges can be and the extra height makes even an average day seem so much more interesting.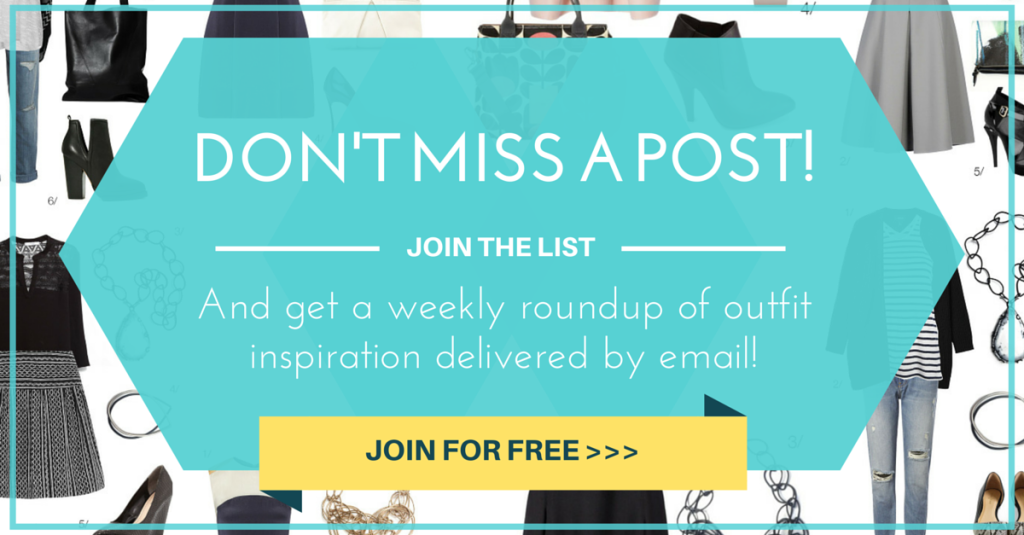 Never miss a post! Get a weekly roundup full of style tips and outfit inspiration delivered by email! Click here to join!