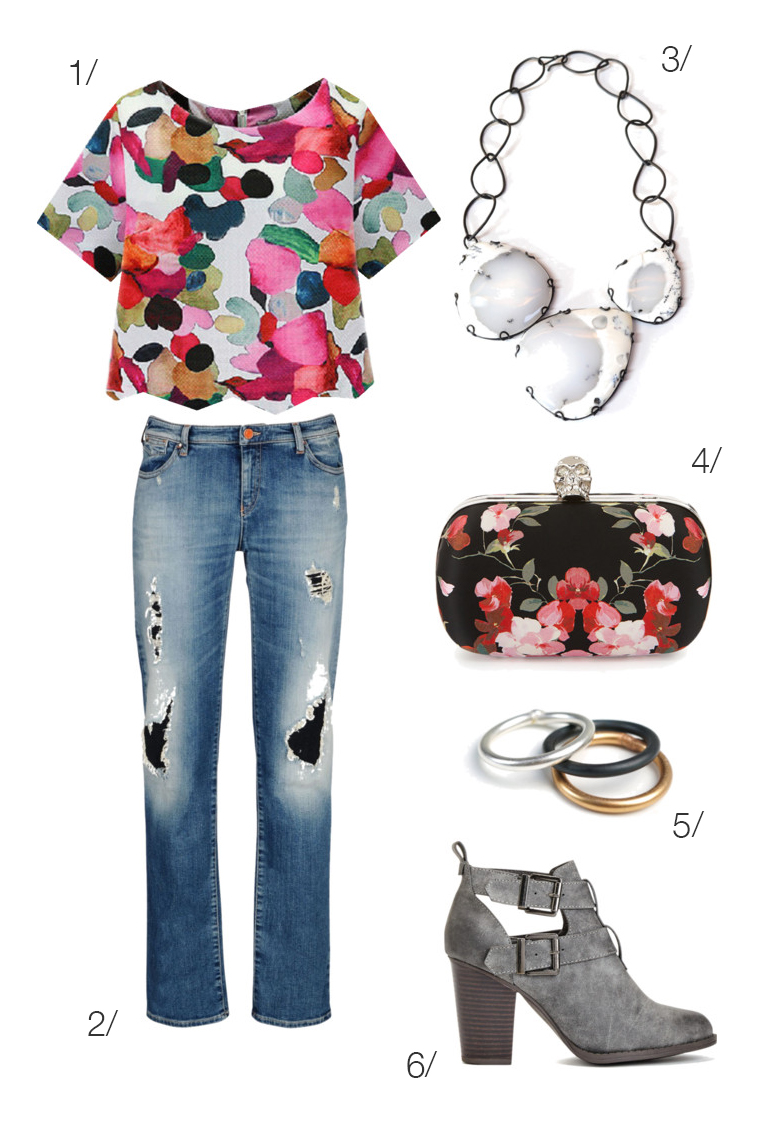 1/ floral blouse // 2/ distressed jeans // 3/ contra bib statement necklace // 4/ floral clutch // 5/ mixed metal stacking rings // 6/ julina booties
I'm a big fan of black and grey when it comes to my wardrobe, but even I like to mix it up from time to time so that I don't fall into a style rut. Lately, I've been finding myself drawn towards layering a big bib necklace over a boldly patterned top. It's the kind of next level pattern mixing that can really help your style stand out.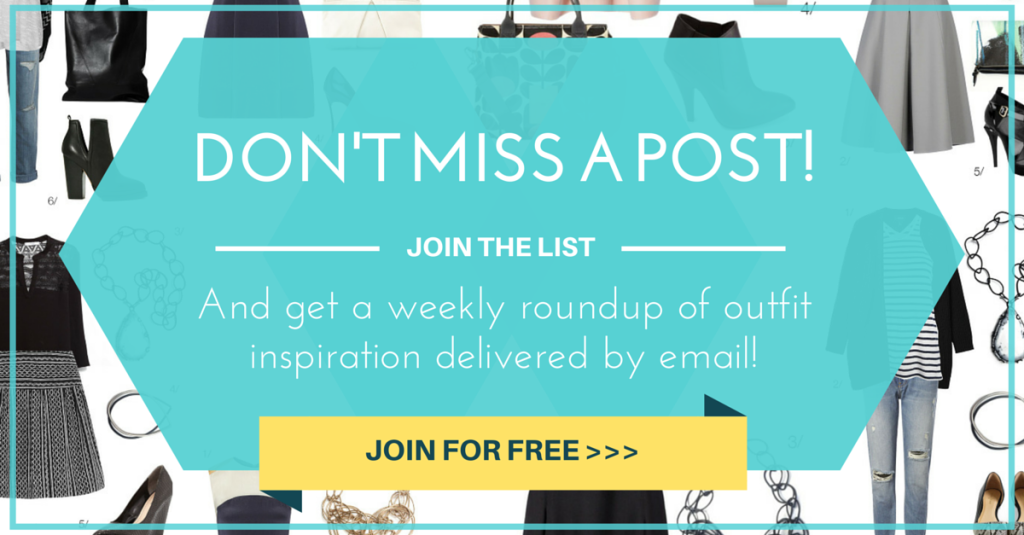 Never miss a post! Get a weekly roundup full of style tips and outfit inspiration delivered by email! Click here to join!