From the minute I first laid eyes on some dendritic opal in a gem shop in Jaipur, I knew it was going to be "my" stone. The black and white color palette and fact that so many of the stones were cut into my signature leaf shape had me hooked from the start.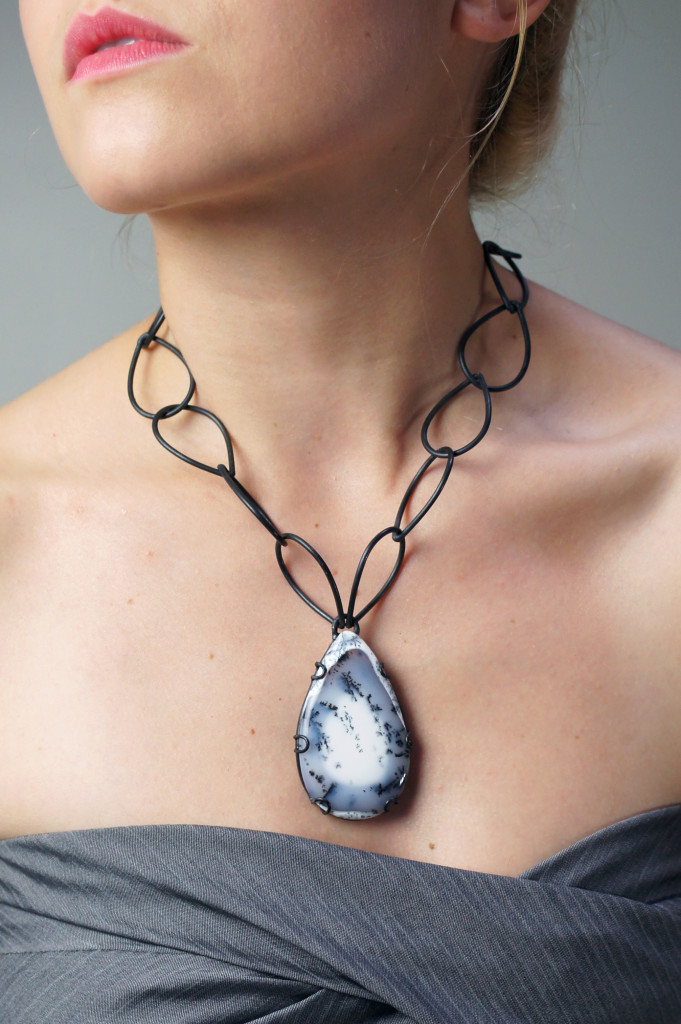 But after working with these stones as part of my Contra Collection, I've fallen in love even more. Each stone truly is one of a kind, with incredible detail and interest, more like a miniature painting than a stone.
And since, almost two years later, I'm still totally obsessed with this stone (and since it's also a mouthful to say) today I thought I'd answer the question…
What is dendritic opal?
Surprise! Dendritic opal isn't actually an opal at all, it's really a type of agate. (Which is why you'll also see it referred to as dendritic agate, and why you don't have to worry if you're one of those superstitious people who thinks that you can only wear an opal if you've got an October birthday.)
You might already be familiar with agates, as they've been pretty popular in jewelry the last few years, but you're more likely used to seeing agate slices and banded agate than dendritic agate.
Dendritic (the word that that makes these stones such a mouthful to say) is just a fancy and technical term to describe those little inclusions throughout the stone that often look like trees or snowflakes or other beautiful, organic imagery. It's these inclusions (formed when minerals seeped into the base stone) that makes dendritic opal so interesting and unique.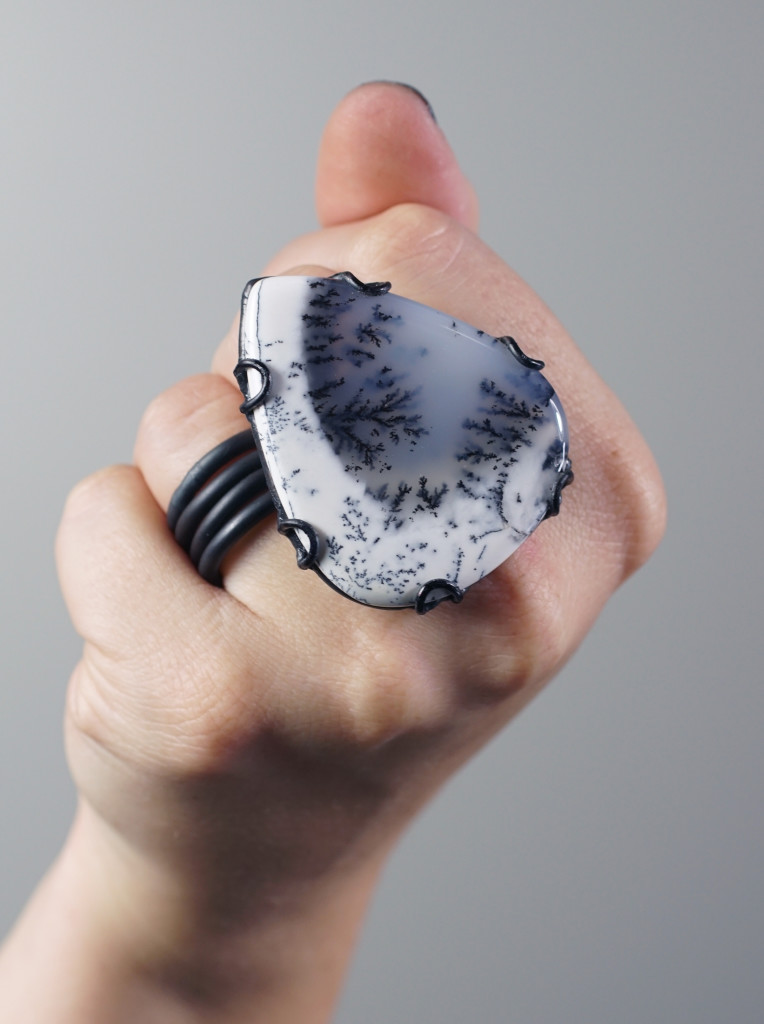 Agates actually come in a huge variety of colors, but one of the characteristics that set dendritic opals apart is that they always feature a white (or off-white or translucent white) base (which is why they are often called opals rather than agates) with dark inclusions. (Though sometimes there are so many inclusions that the stones appear black, rather than white.) But don't let the limited color palette fool you. Dendritic opals actually have an amazing range of white, greys, and blacks that are as subtle as they are striking.
Where does dendritic opal come from?
Dendritic opal is most commonly found in India, Turkey, and Africa. I first stumbled across dendritic opal while in a gem shop in India. (Before that trip, I didn't even know it existed!) I only brought a small selection of stones back from that trip (which all sold in the initial launch of the Contra Collection) but since then I've continued to work with some amazing gem dealers in Jaipur to source these unique stones.
The stones I buy are already cut and polished, ready for me to build my custom steel settings (with open backs to showcase the design of the stone on both sides). From "tiny" rings to bold statement necklaces featuring multiple stones, I design each piece of jewelry in my Contra Collection to highlight the natural beauty of these incredible, one of a kind stones.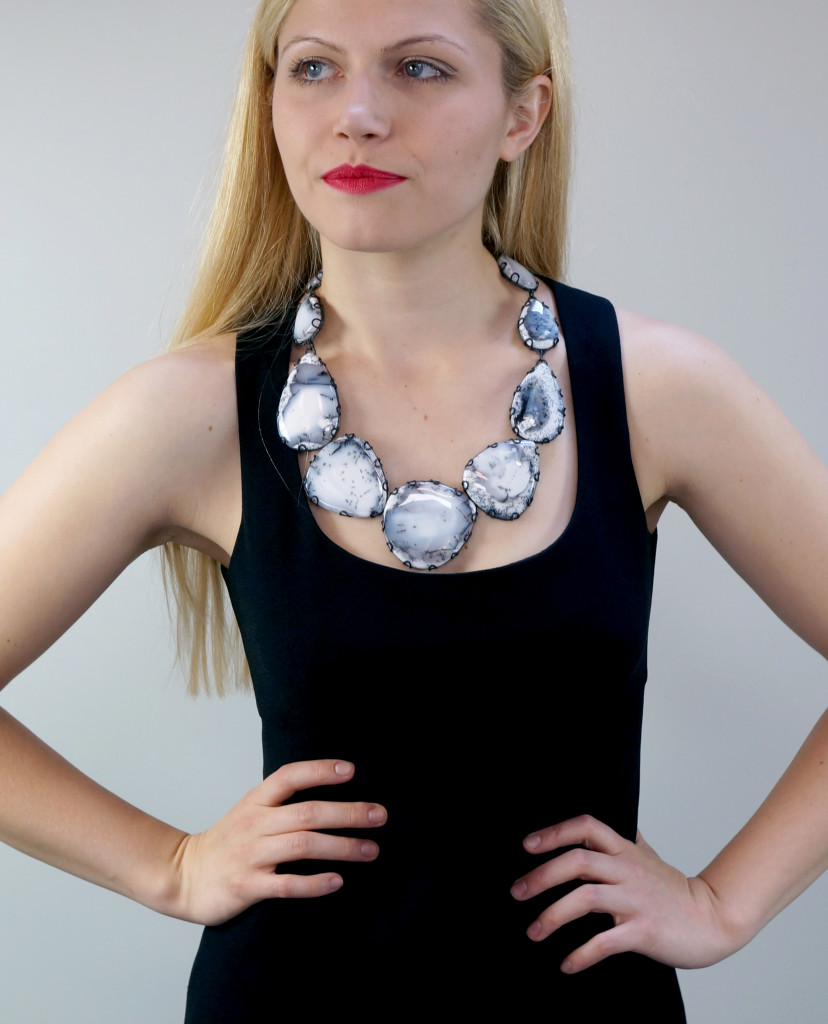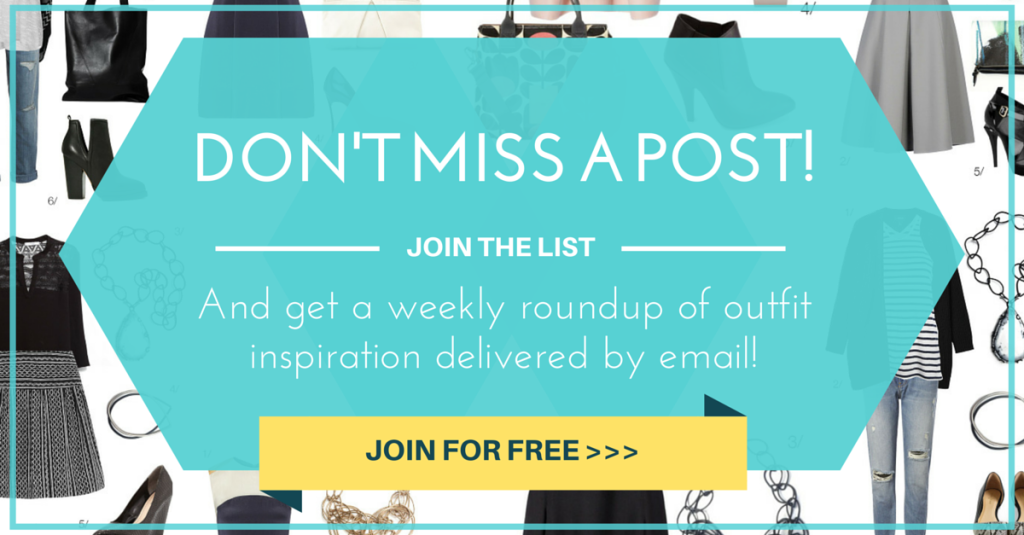 Never miss a post! Get a weekly roundup full of style tips and outfit inspiration delivered by email! Click here to join!