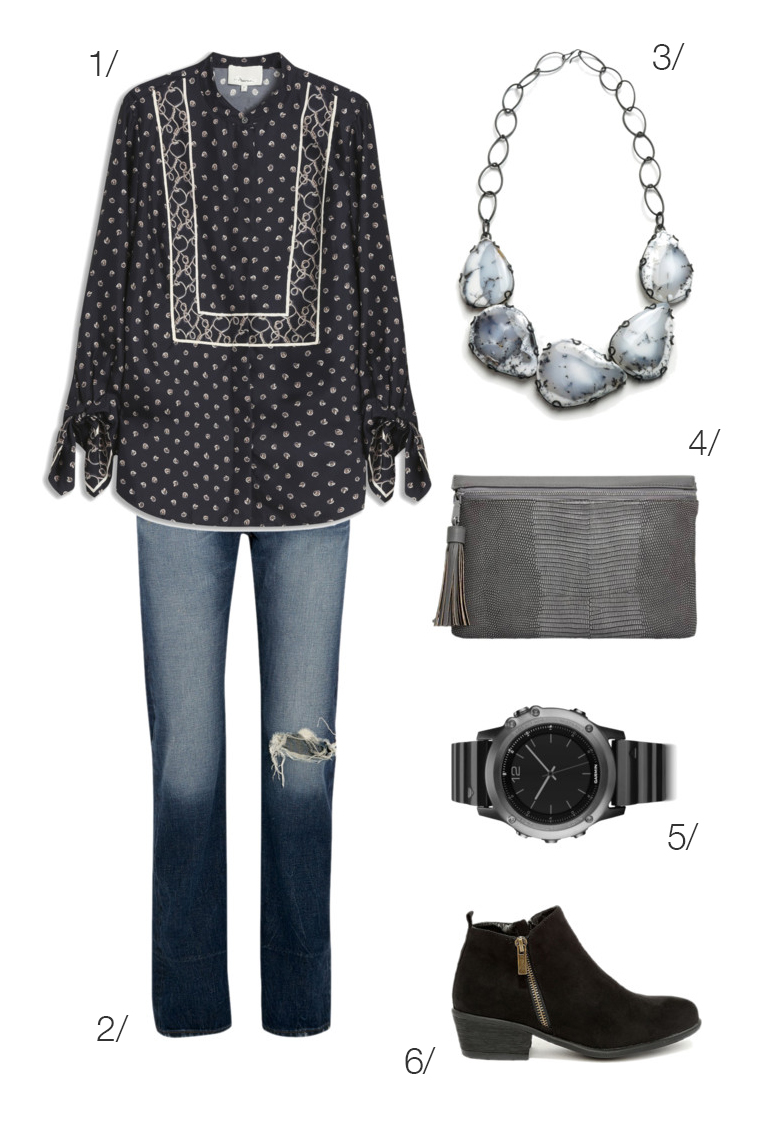 1/ printed blouse // 2/ distressed boyfriend jeans // 3/ contra bib necklace // 4/ grey clutch // 5/ fenix smart watch // 6/ suede ankle booties
There's no denying that are collective casual style has gotten increasingly casual. (I'm looking at you, athleisure.) But just because everyone else has gotten increasingly lazy in their everyday wear doesn't mean you have to. A great pair of jeans can be incredibly comfortable, and when paired with a simple blouse and easy to wear statement necklace, you've got an easy everyday look that's chic and stylish at the same time.
PS. This one of a kind necklace is perfect for special occasions but it's equally at home as part of your everyday style. (Don't let the size of the stones fool you. It's actually incredibly comfortable to wear!) Available now in my online shop.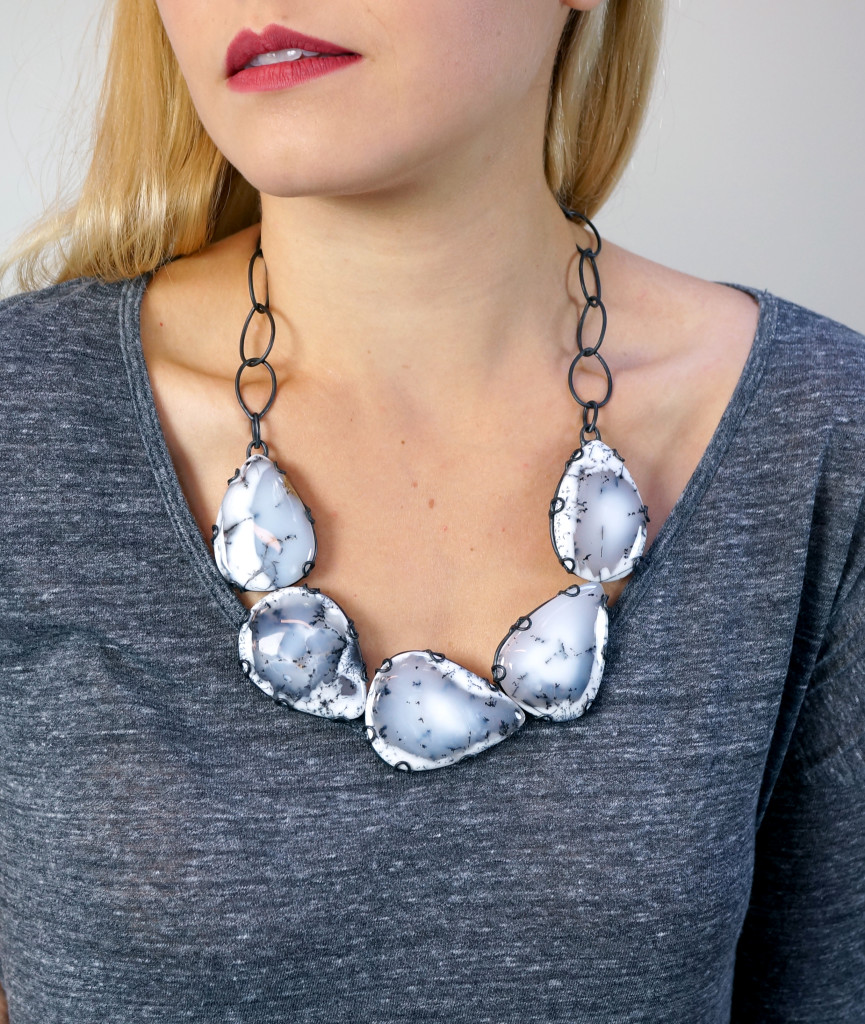 {This post contains an affiliate link to amazon.com}