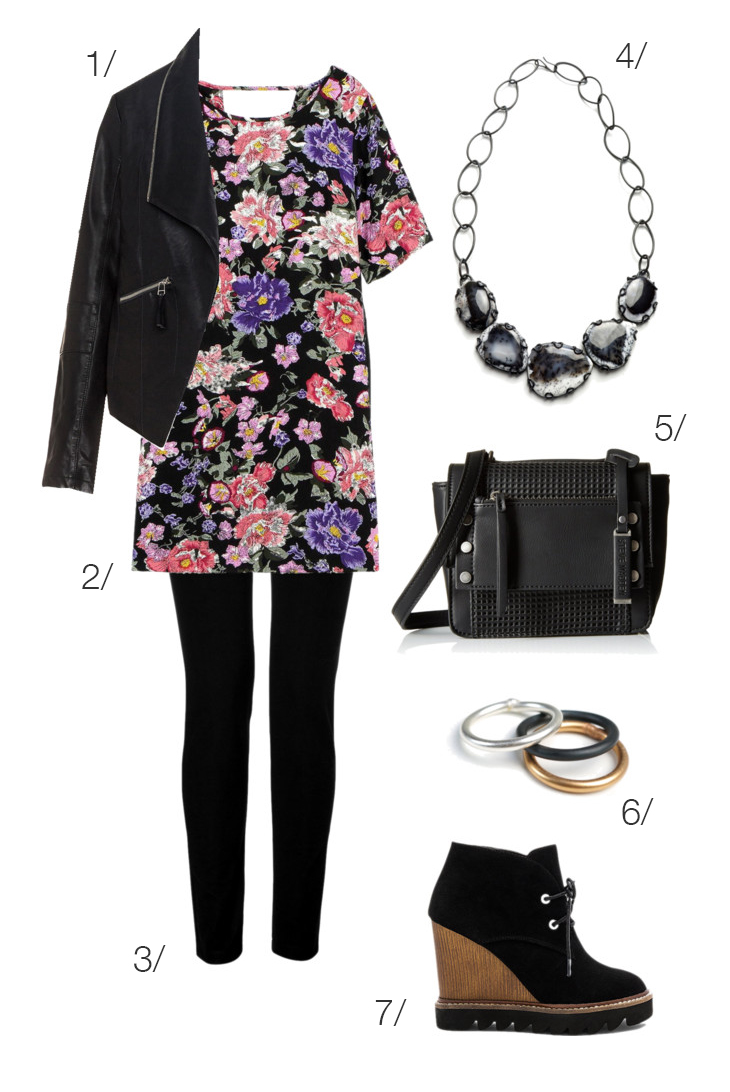 1/ leather biker jacket // 2/ floral dress // 3/ leggings // 4/ contra bib necklace // 5/ cross body bag // 5/ mixed metal stacking rings // 6/ wedge bootie
When it comes to my own closet, I'm not really the kind of person who thinks in terms of "summer" or "winter." (Maybe it's because I'm not organized enough to put clothes away at the end of a season!) But this outfit proves that even pieces that feel particularly seasonal can be adapted for year-round wear. This summery floral dress becomes fall appropriate (and definitely edgier) when paired with black leggings, tough ankle boots, and a leather biker jacket.
PS. This one of a kind statement necklace is another piece that works year round. And it works just as well with jeans and a t-shirt as it does with fancier (or edgier) outfits. Available now in my online store.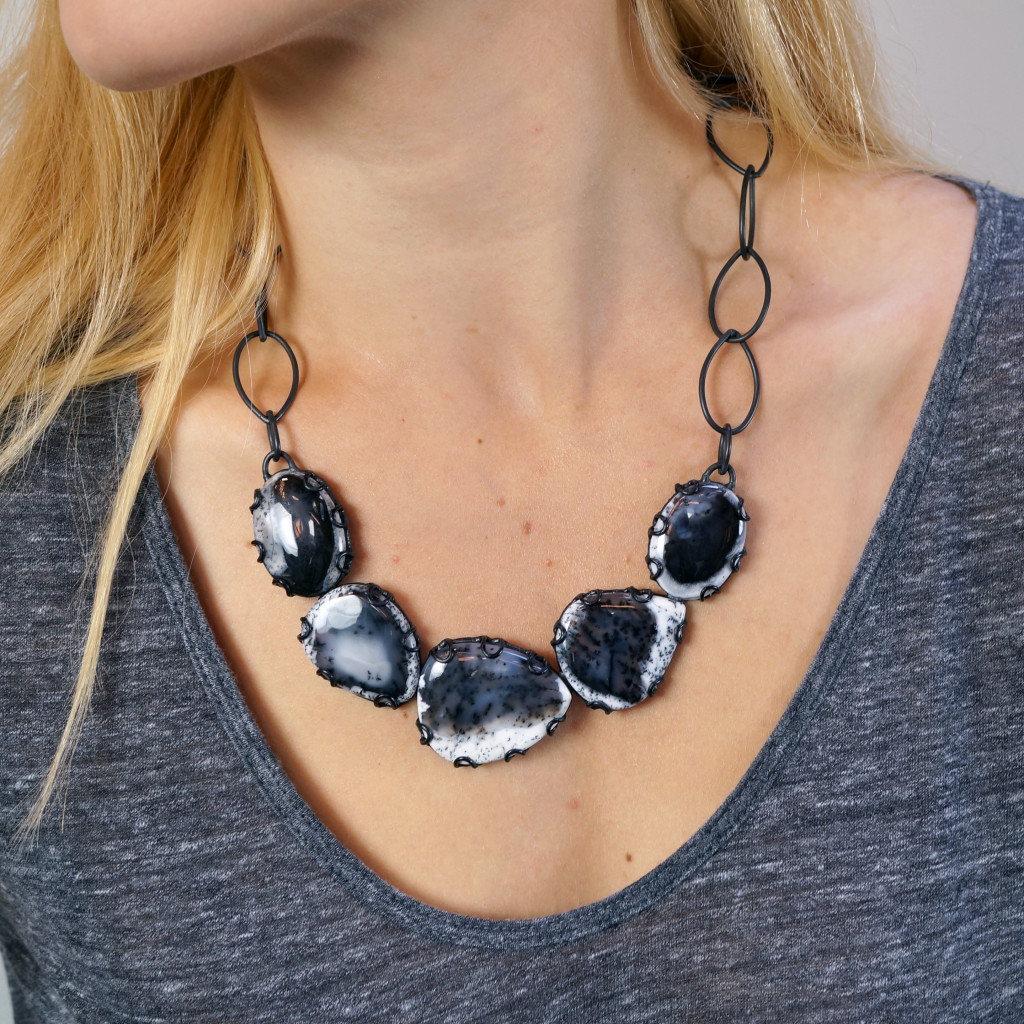 {This post contains an affiliate link to amazon.com}