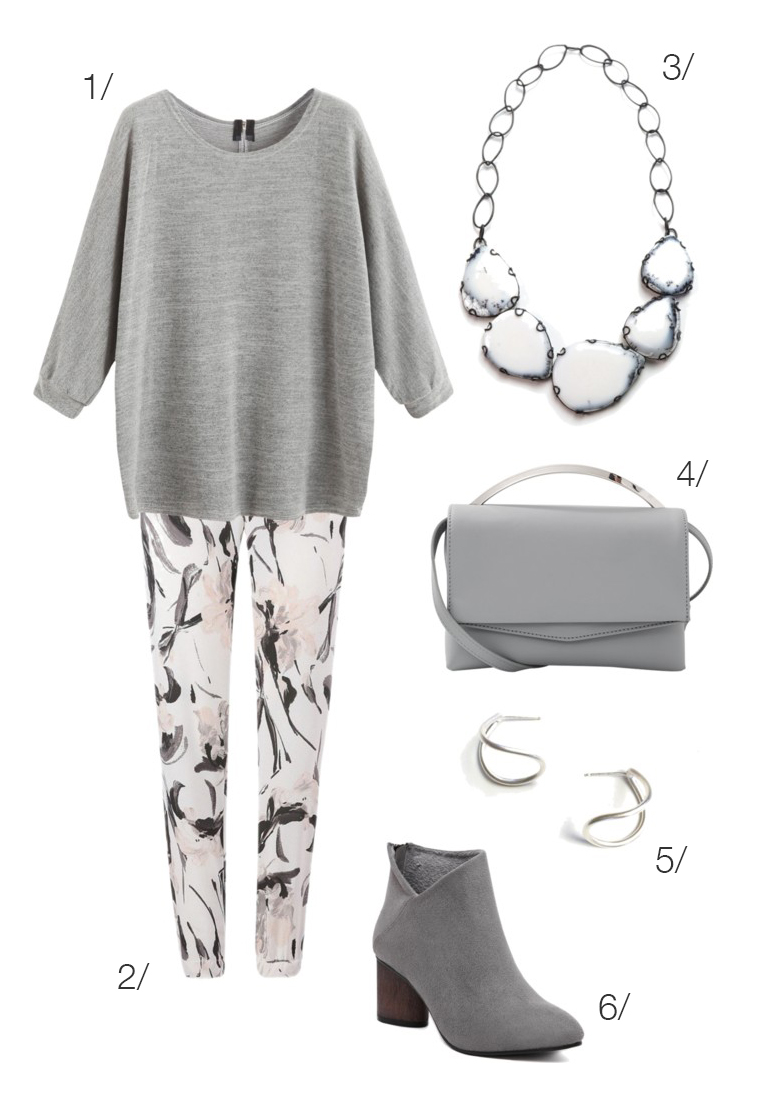 1/ zipper back t-shirt // 2/ floral trousers // 3/ contra bib necklace // 4/ boyd handbag // 5/ curve post earrings // 6/ ankle boots
I love finding simple ways to make everyday style more interesting. Like swapping jeans for abstract floral print pants and topping the whole look off with a bold bib necklace. It's a perfect look for when you want to show up and look chic without putting in too much effort!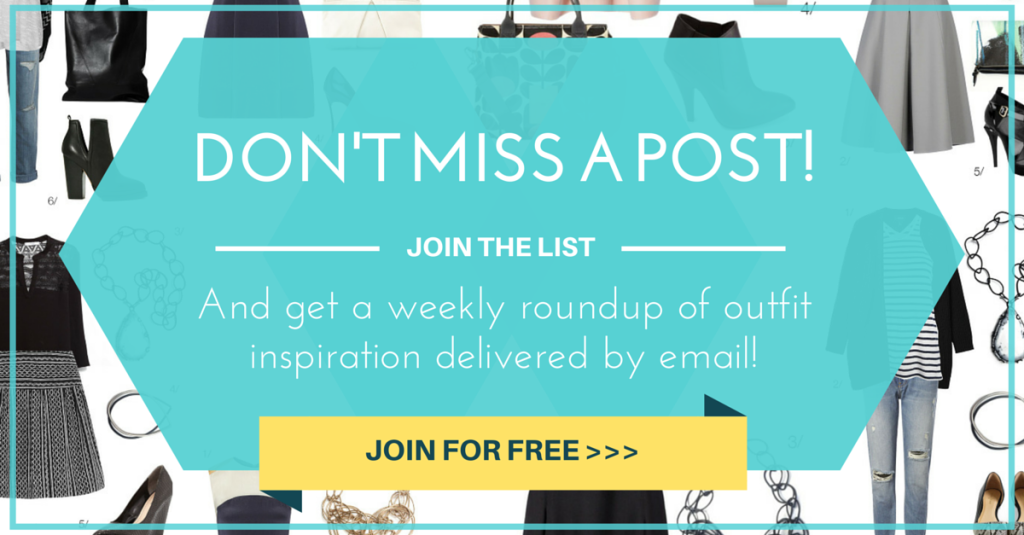 Never miss a post! Get a weekly roundup full of style tips and outfit inspiration delivered by email! Click here to join!