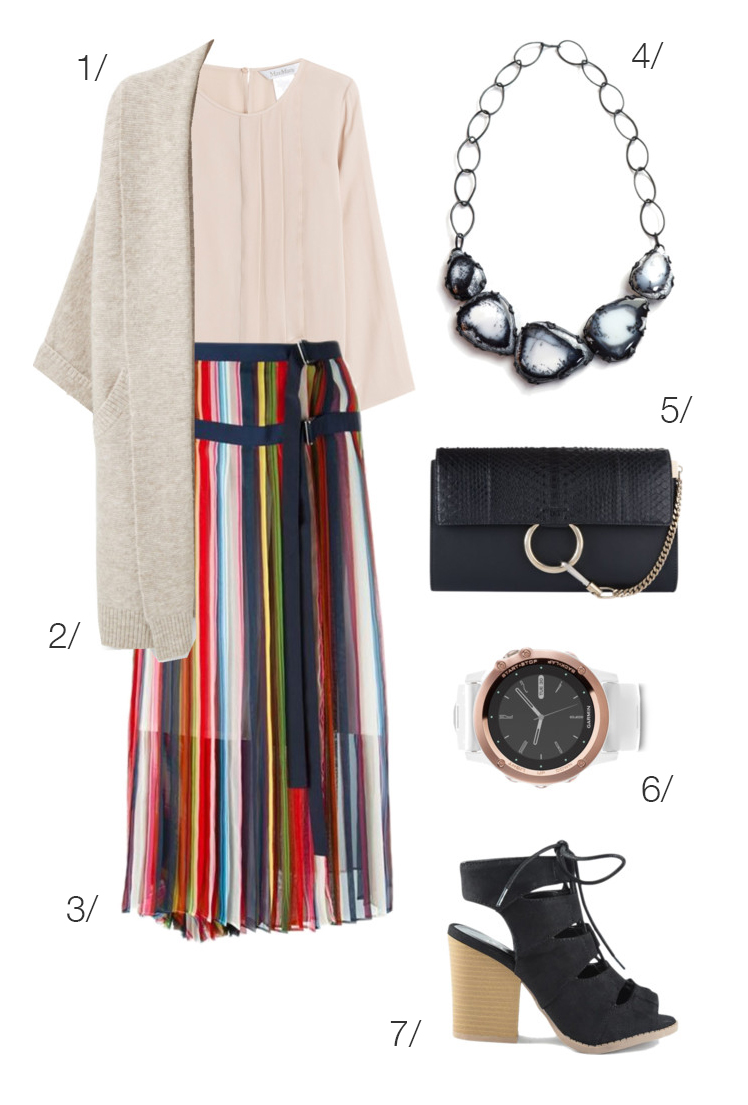 1/ silk blouse // 2/ long cardigan // 3/ striped midi skirt // 4/ contra bib necklace // 5/ faye clutch // 6/ fenix watch // 7/ lace up open toe heels
How do you take a playful skirt that feels party ready and make it appropriate for everyday? By layering on a more casual cardigan, of course! I'm all about using a cardigan to make a fancy look more casual. (Not to mention the fact that I'm always cold, so any time I can add another layer, I will.) The end result is definitely a little granny chic, but in a really fun way that's perfect for work (or just for fun).
Update: The one of a kind necklace featured in this outfit has sold. Be sure to join the mailing list to be the first to know when new one of a kind designs are available!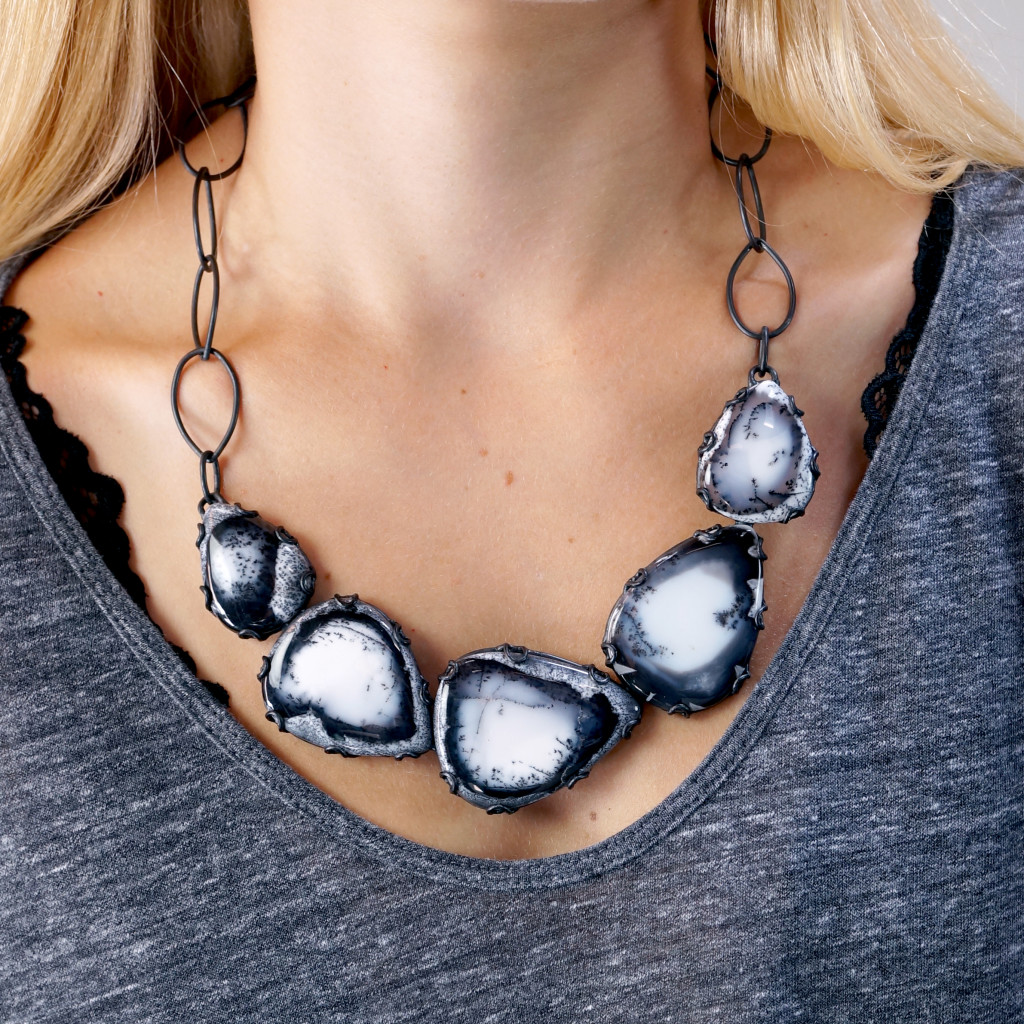 {This post contains an affiliate link to amazon.com}