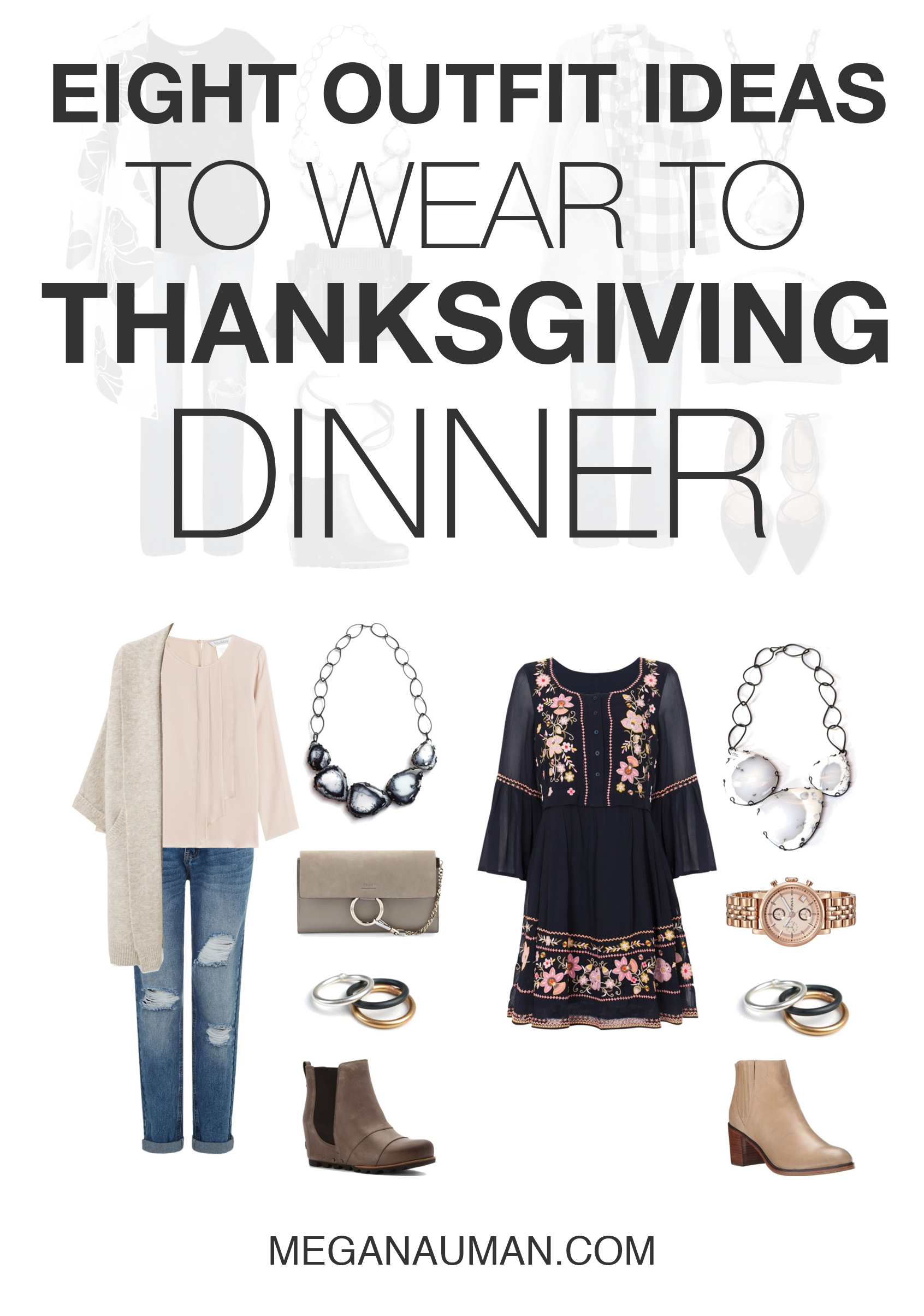 Thanksgiving can be one of the trickiest holidays to dress for. (At least it is for me.) My gut instinct is always to dress up (because it's fun), but we typically do Thanksgiving dinner with my in-laws, who are always dressed very casually. So choosing my Thanksgiving outfit always seems to be about finding the balance between casual and dressy. (Not to mention the fact that, after eating all that food, you've also got to throw in the comfort factor.) Whether your style swings more towards casual or you're looking to go just a little dressier, I've rounded up eight outfit ideas that would be perfect to wear to Thanksgiving dinner!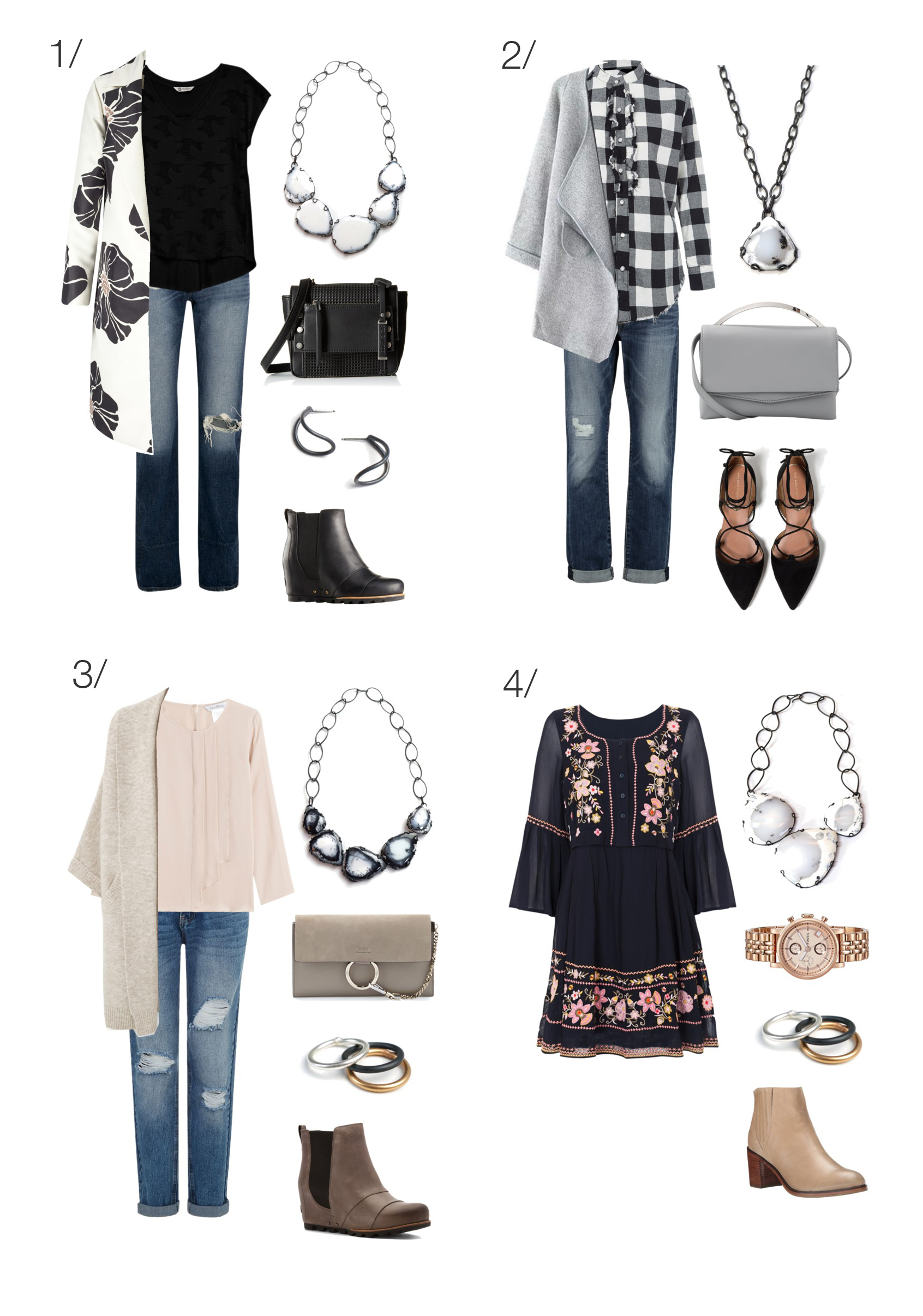 1/ A simple black t-shirt and jeans gets an added pop with a bold coat. // 2/ Plaid is always a classic Thanksgiving outfit choice. // 3/  A cardigan will keep you feeling cozy after you're full to bursting with Thanksgiving dinner. // 4/ A floral dress is the perfect way to dress up without being too dressy.  (And is actually more comfortable than jeans when you're feeling full.)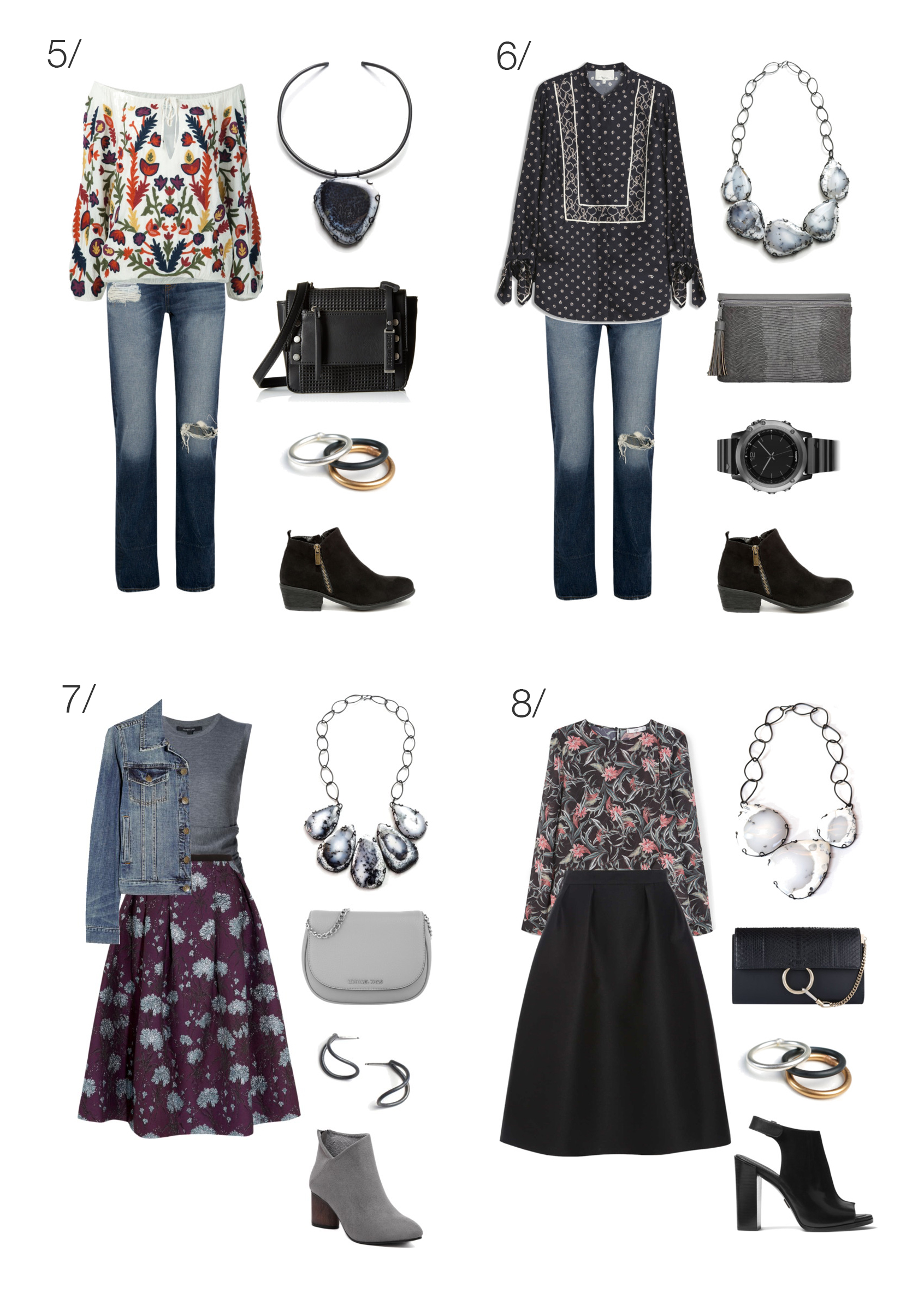 5/ A fun off the shoulder embroidered top is perfect if the weather isn't too cold.  // 6/ You can't go wrong with jeans and a great blouse.  // 7/ A denim jacket dresses down a full (and fabulous) skirt. // 8/ If all else fails, just wear a fantastic full skirt.  You might be the most dressed up person at dinner, but you'll certainly feel fabulous!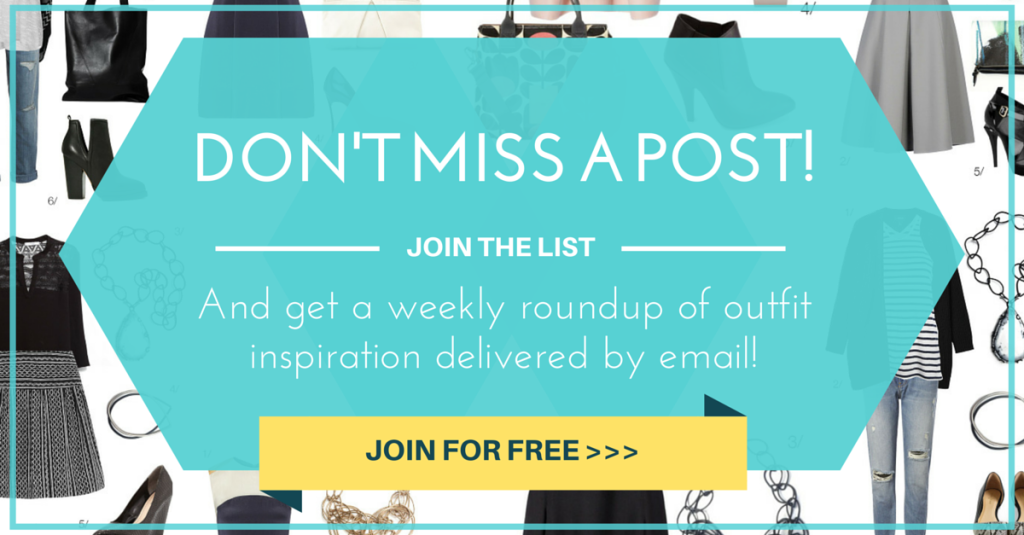 Never miss a post! Get a weekly roundup full of style tips and outfit inspiration delivered by email! Click here to join!