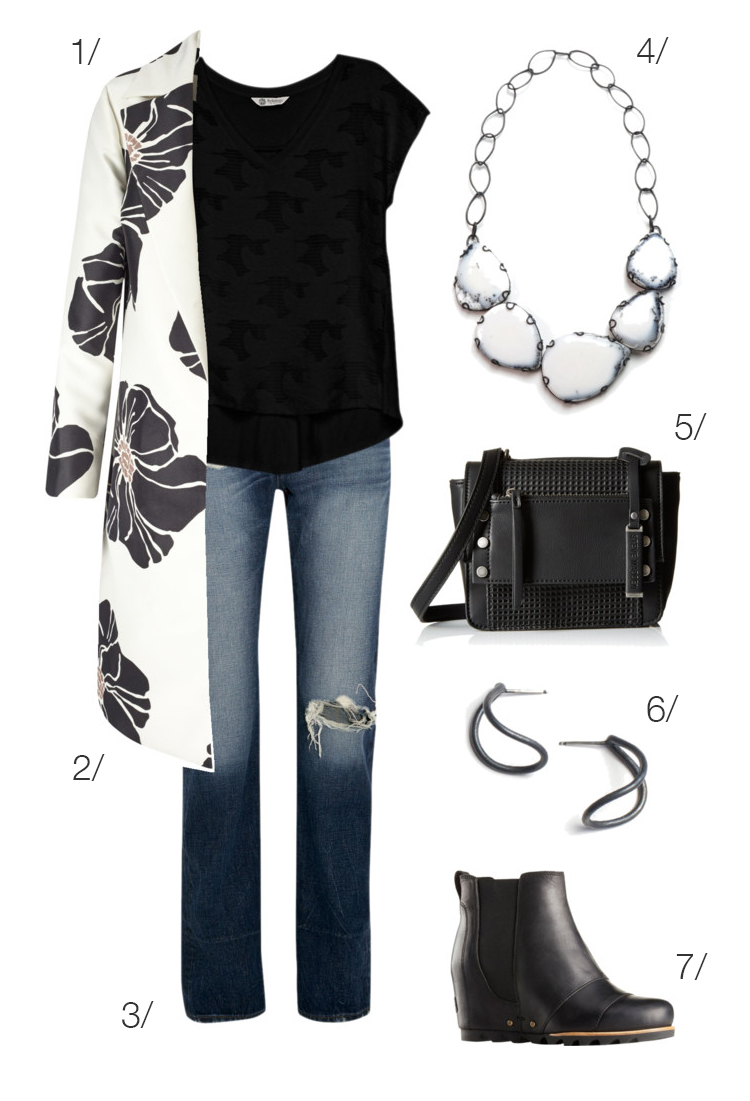 1/ mixed media tee // 2/ floral print coat // 3/ boyfriend jeans // 4/ contra bib necklace // 5/ cross body bag // 6/ curve post earrings // 7/ lea wedge bootie
While this fall I've been celebrating my love for all things floral, my favorite floral prints will always be those that have a more modern, graphic feel to them. And this bold, black and white coat definitely fits the bill. It adds some punch to a basic outfit (like a black t-shirt and jeans) and would be perfect for dressier occasions throughout the fall as well.
PS. I'm breaking one of my own rules and styling this outfit with a necklace that's already sold out. But it's so perfect with this look that I couldn't resist! (And it sold out in under an hour, so I didn't have a lot of opportunities to style it here on the blog.) Fortunately, I'm heading into my studio this week to work on a new batch of one of a kind necklaces. So if this necklace caught your eye, make sure that you're on my mailing list to be the first to know when the next batch of necklaces is released!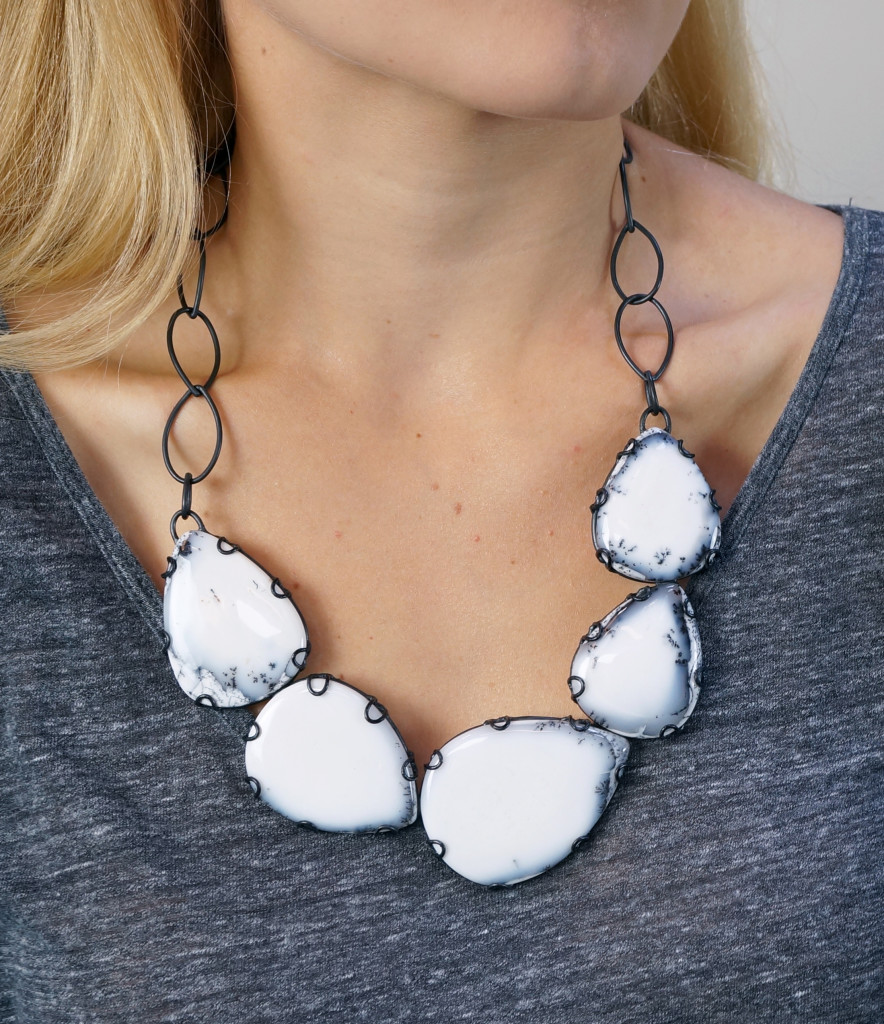 {This post contains affiliate links.}