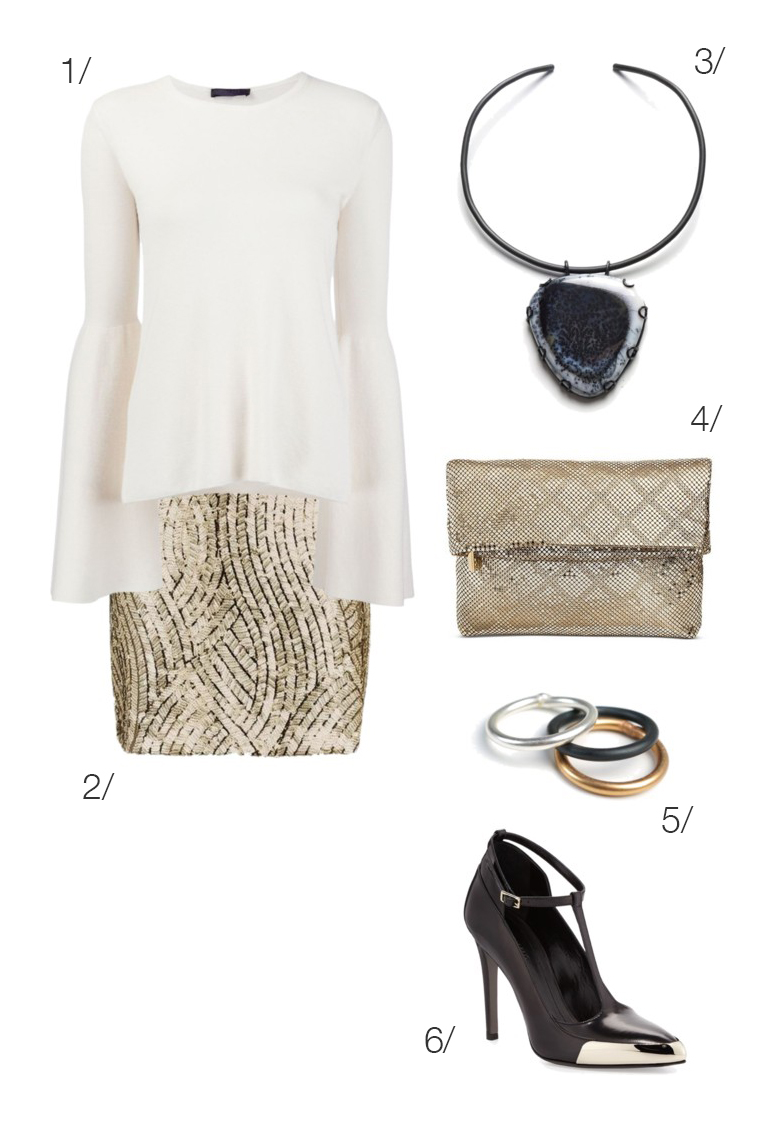 1/ bell sleeve sweater // 2/ sequin skirt // 3/ contra necklace // 4/ mesh clutch // 5/ mixed metal stacking rings // 6/ t-strap pump
This outfit seems a little impractical now that it's finally cold here in Pennsylvania. But maybe you live somewhere warmer than I do. Or maybe it will be 65 degrees on Christmas again, like it was last year. Or maybe you don't care, and you're going to wear some sparkles to that holiday party no matter what. I mean, you're going to be in a hot crowded room full of people anyway, right?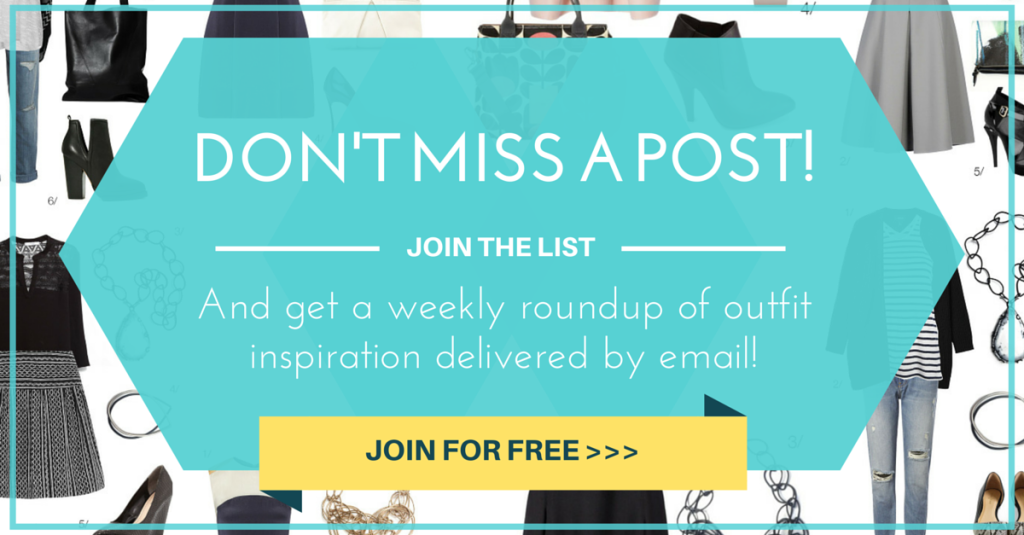 Never miss a post! Get a weekly roundup full of style tips and outfit inspiration delivered by email! Click here to join!