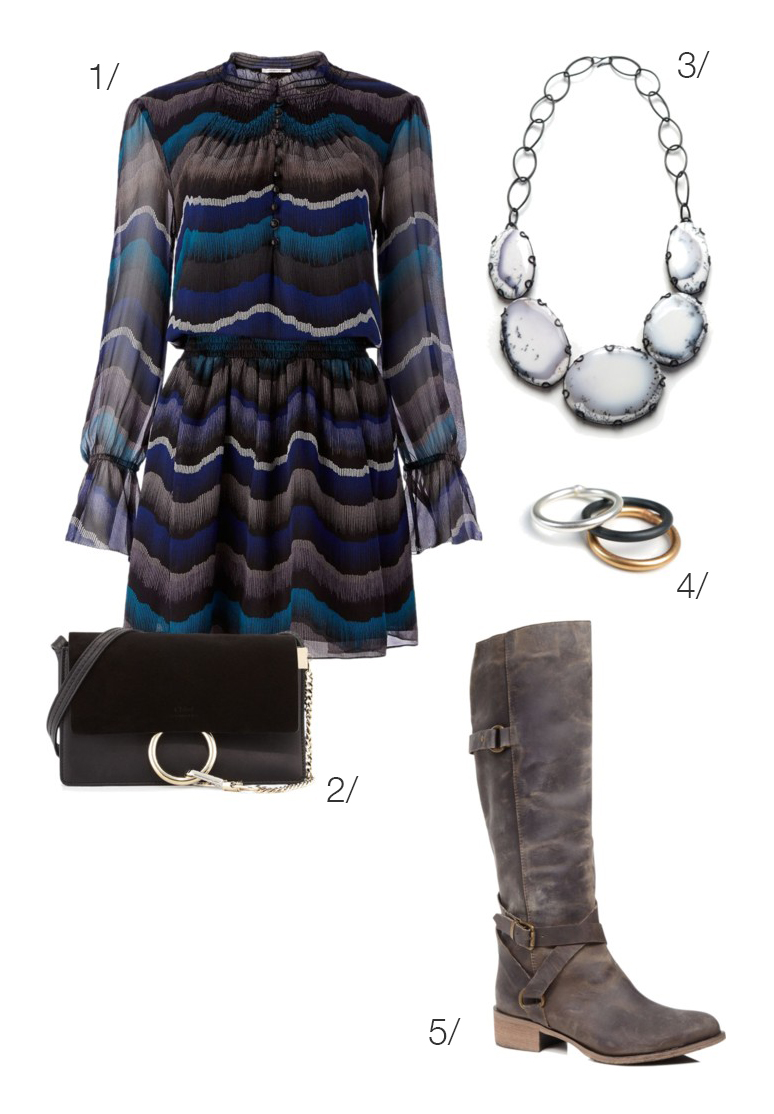 1/ chiffon dress / 2/ faye shoulder bag // 3/ contra bib necklace // 4/ mixed metal stacking rings // 5/ tall boots
Ok, so I know there's nothing about this look that overtly says "I'm going to a holiday party." But that's also the beauty of a look like this. I mean, I'm a big fan of sequins and sparkles, but it's hard to wear them once the holidays are over. But a dress like this? You'll get a ton of mileage out of it, from wearing it with boots and tights for a cozy holiday look to dressing it up with some amazing heels. You can even pair it with sandals to extend it's life well into the spring. Which makes a holiday party the perfect excuse to invest (or splurge) in that dress (or statement necklace) you've had your eye on, knowing you'll be able to wear it long after the holidays end.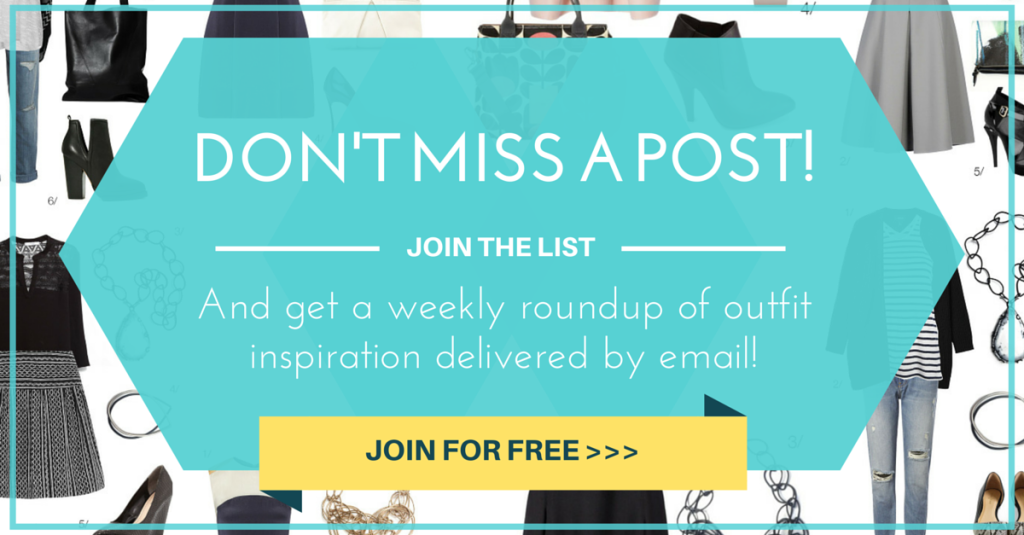 Never miss a post! Get a weekly roundup full of style tips and outfit inspiration delivered by email! Click here to join!