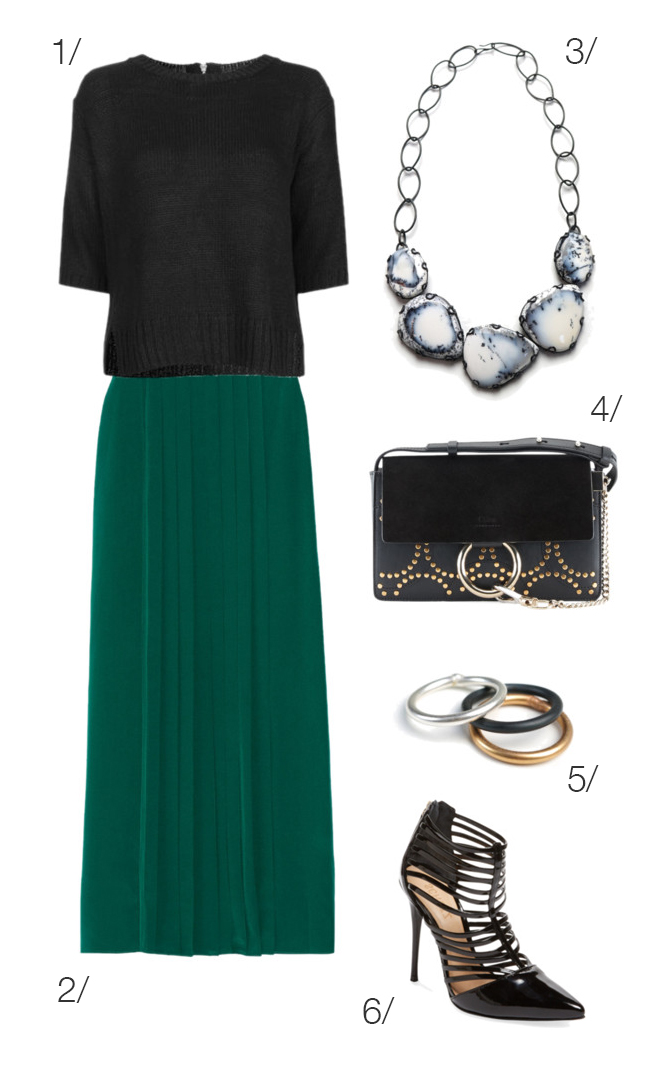 1/ 3/4 sleeve sweater // 2/ silk maxi skirt // 3/ contra bib necklace // 4/ faye shoulder bag // 5/ mixed metal stacking rings // 6/ point toe heeled sandal
I love a maxi skirt for winter. All that fabric keeps you cozy and warm, but there's nothing like wearing a maxi skirt to make you feel like a real lady. If you're headed to a slightly less fancy party, you could swap the heels in this outfit for flats (or even boots) to up the comfort factor without sacrificing style.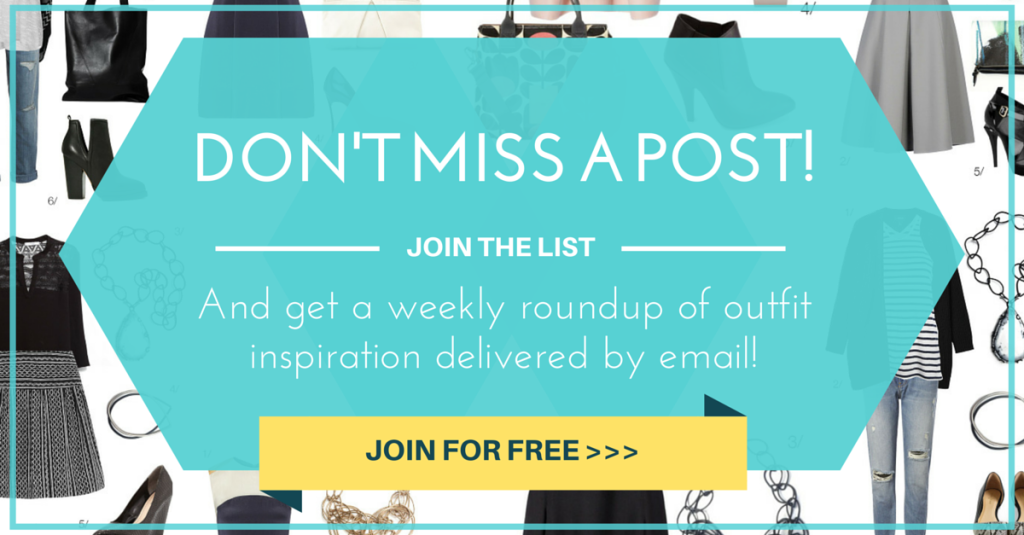 Never miss a post! Get a weekly roundup full of style tips and outfit inspiration delivered by email! Click here to join!