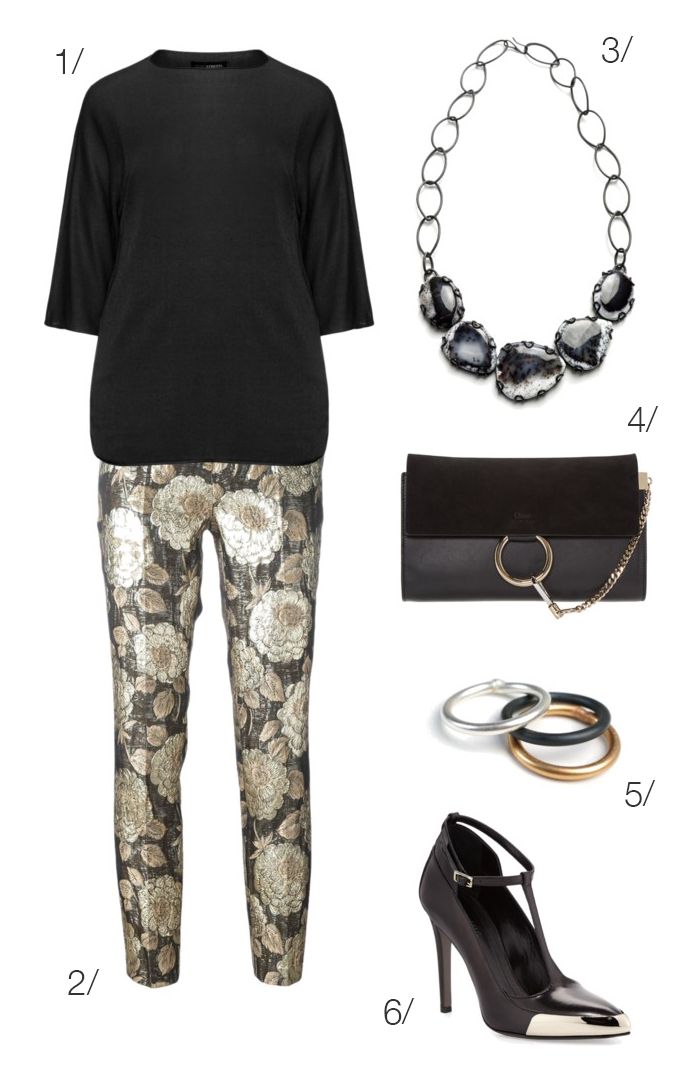 1/ cropped sleeve sweater // 2/ metallic floral jacquard pants // 3/ contra bib necklace // 4/ faye clutch // 5/ mixed metal stacking rings // 6/ t-strap pump
I'm just going to keep designing holiday part outfits, because it's fun! And let's face it, how many opportunities in your everyday life do you really have to wear metallic jacquard pants?
Fun fact: jacquard is actually a type of fabric where the pattern is created during the weaving process. (Instead of printed on top.) When jacquard looms were originally invented, the design was controlled by a series of punch cards, but now they're controlled by computers. (The invention of the jacquard loom actually pre-dates the computer by almost 150 years.) And now you can be stylish and smart at the same time! You're welcome!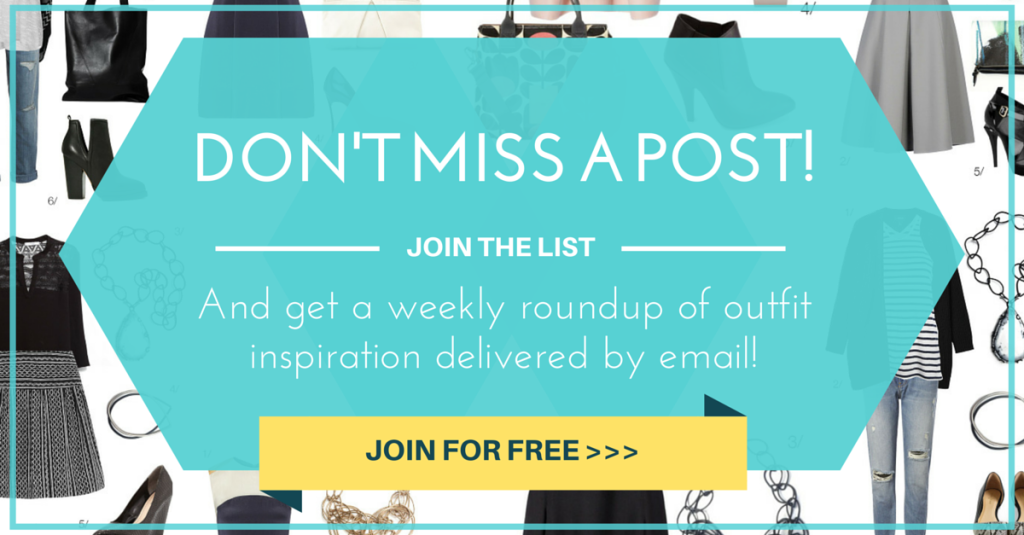 Never miss a post! Get a weekly roundup full of style tips and outfit inspiration delivered by email! Click here to join!