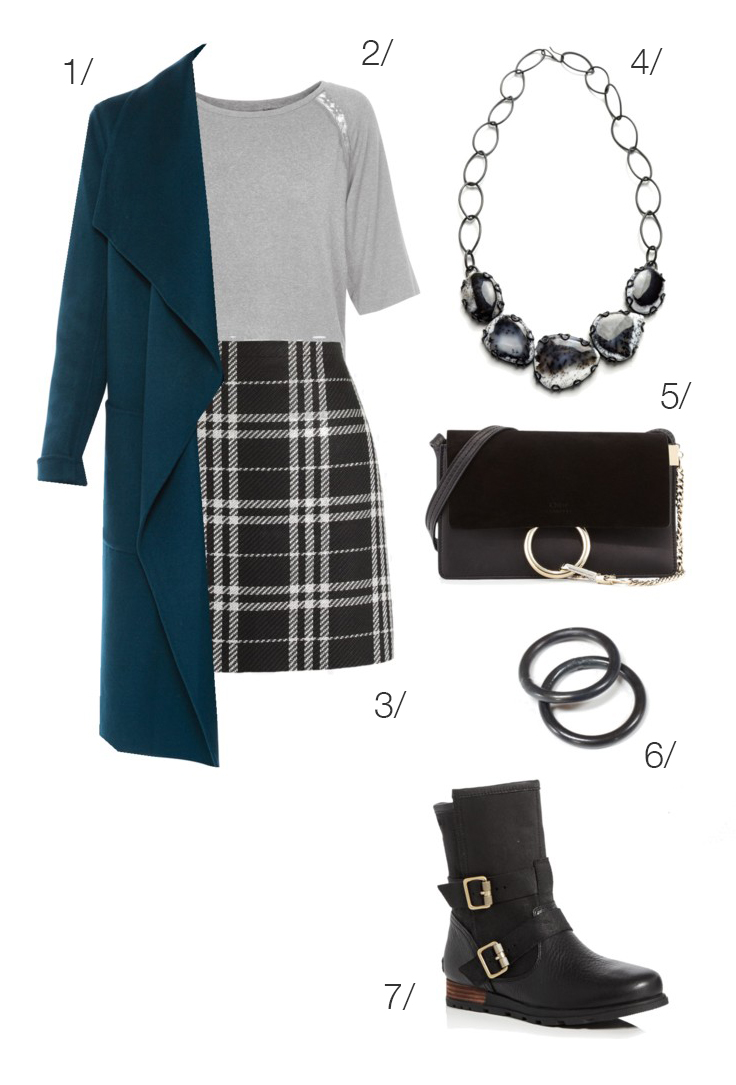 1/ wool coat // 2/ cropped sleeve sweater // 3/ plaid skirt // 4/ contra bib necklace // 5/ faye shoulder bag // 6/ black stacking rings // 7/ moto booties
I started out trying to find a way to style this plaid skirt for a holiday party, and soon realized that I managed to put something together that looks like it was pulled from the wardrobe department of any number of 90s movies. (Personally I'm pretending it's from Empire Records, one of my all time faves.) But then I figured, if you have to go home for the holidays anyway, why not relive a little of your teen angst with a holiday outfit that's a nod to the 90s.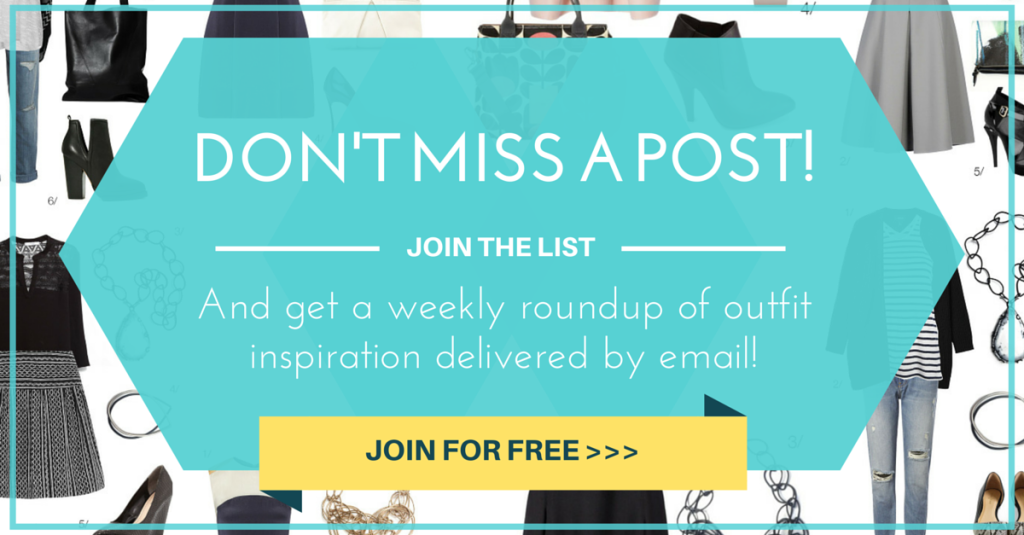 Never miss a post! Get a weekly roundup full of style tips and outfit inspiration delivered by email! Click here to join!