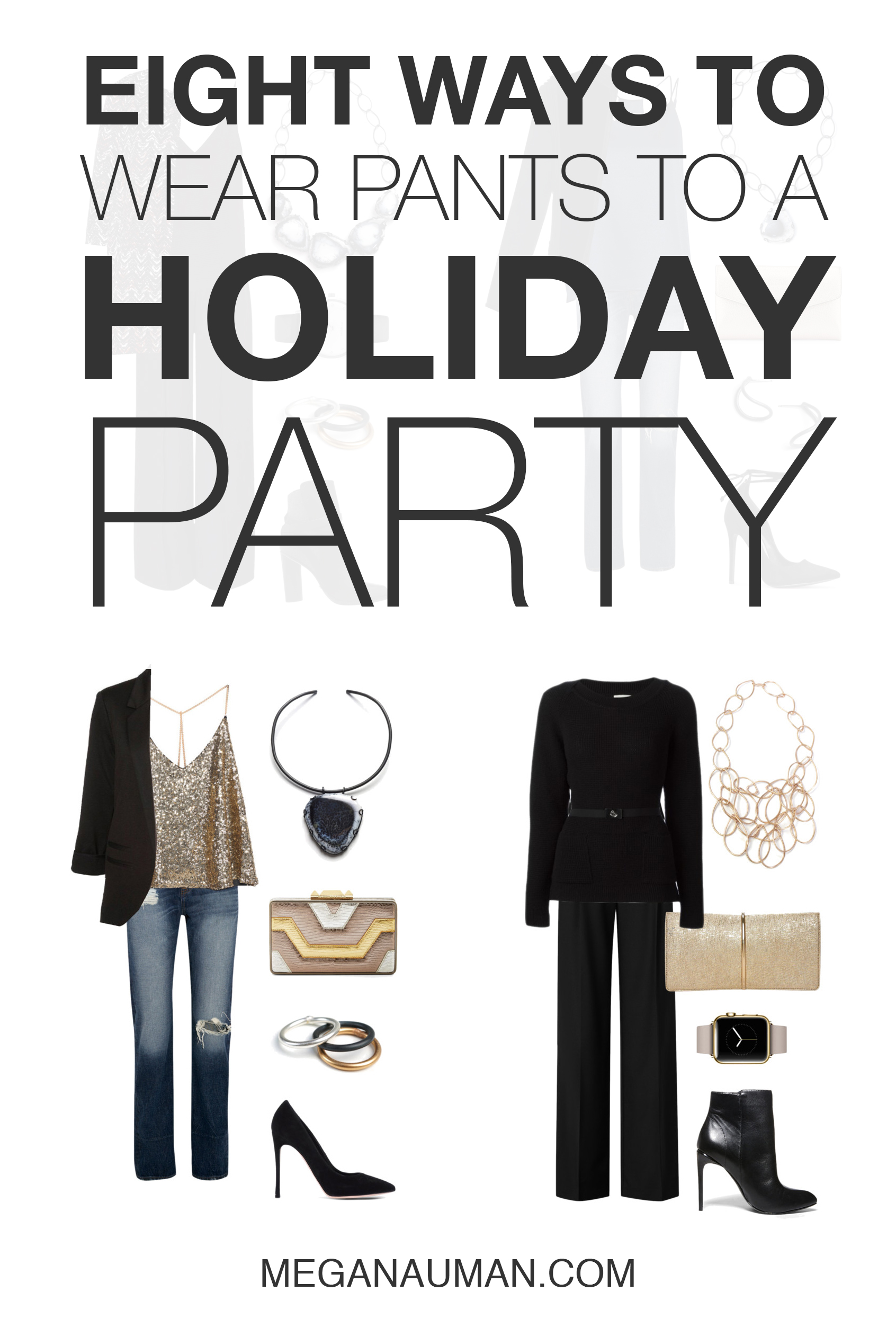 I don't know about where you live, but it's starting to get pretty cold here in Pennsylvania. The news is even starting to throw around phrases like Polar Vortex again. And when that's the case, the last thing I feel like doing is throwing on a dress to head out to a holiday party. (Because let's face it, I doubt I own a pair of tights without holes in them, and I couldn't tell you where they were even if I did.) But not to worry. You can absolutely wear pants to a party and still look chic and festive, as these eight outfits prove.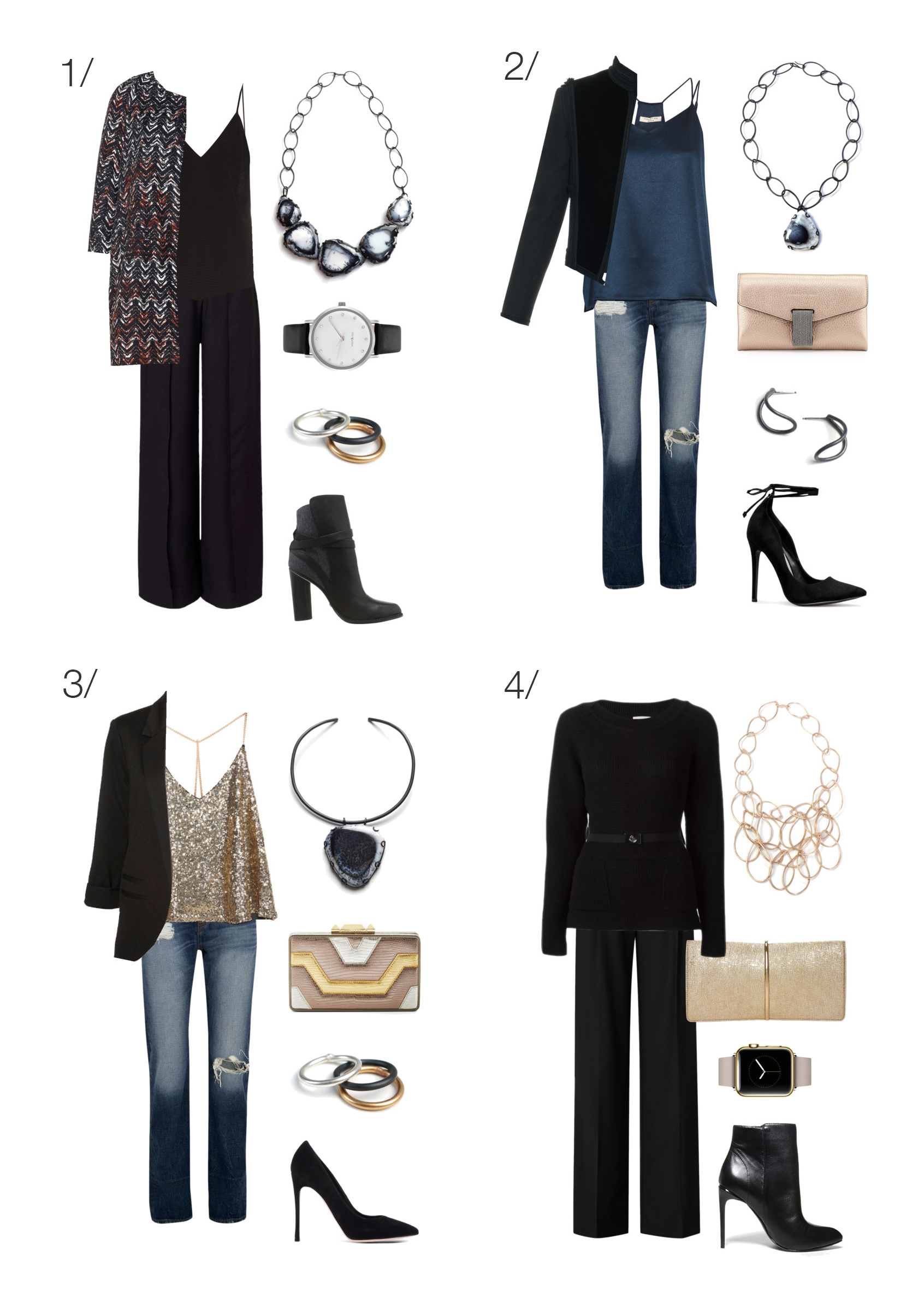 1/ Add interest to basic black pants with a beautifully patterned coat and statement necklace.
2/ A satin cami and velvet blazer make distressed denim incredibly chic.
3/ You can't go wrong by pairing sequins with a great pair of jeans.
4/ Opt for a super chic and sophisticated all black look.  (With gold accents.)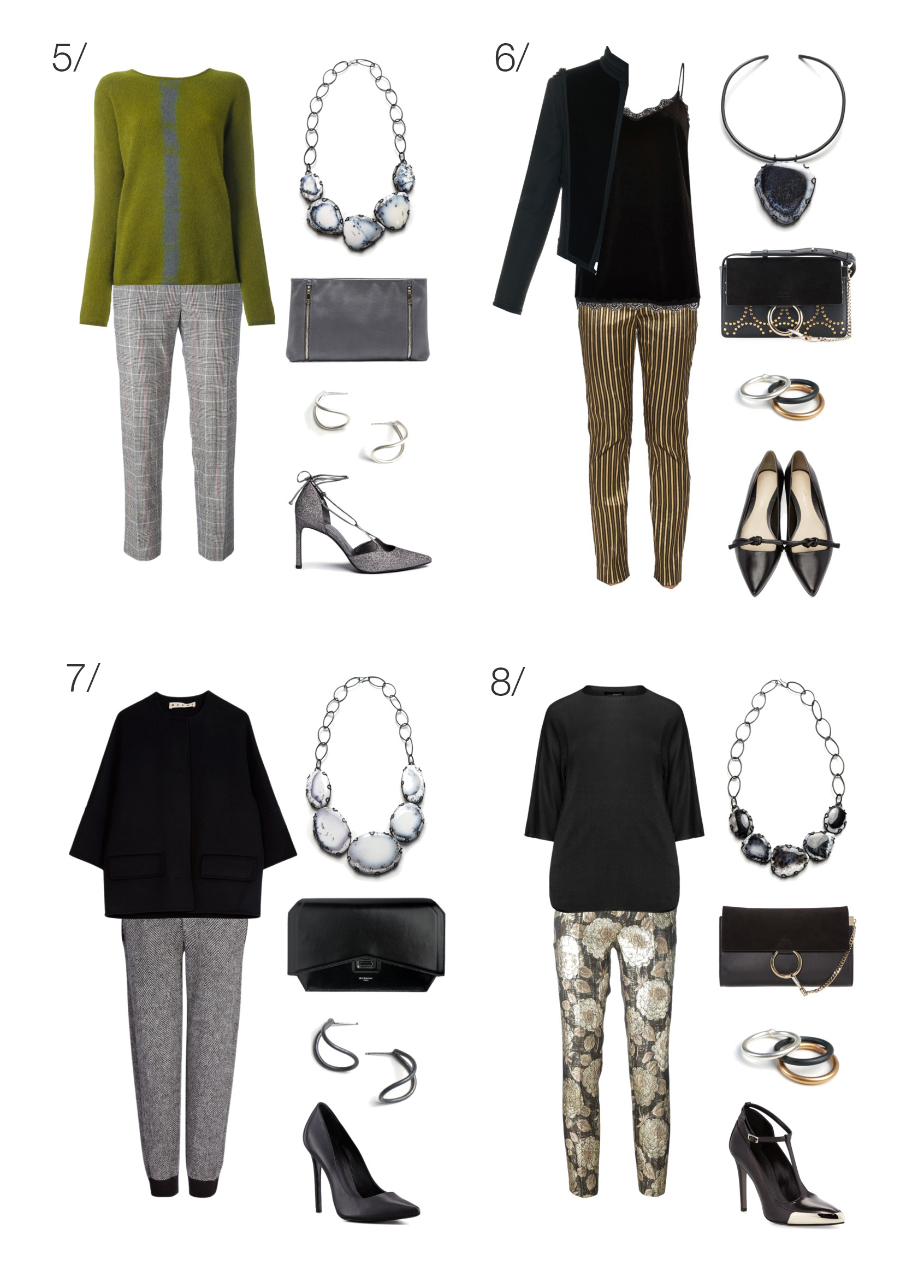 5/ Keep things simple and chic with subtle plaid and a great sweater.
6/ Gold pants.  Because what other time of year can you pull off gold pants?
7/  Dress up sweatpants for the ultimate in cozy and chic party attire.
8/  Metallic jacquard pants are an elegant and chic option.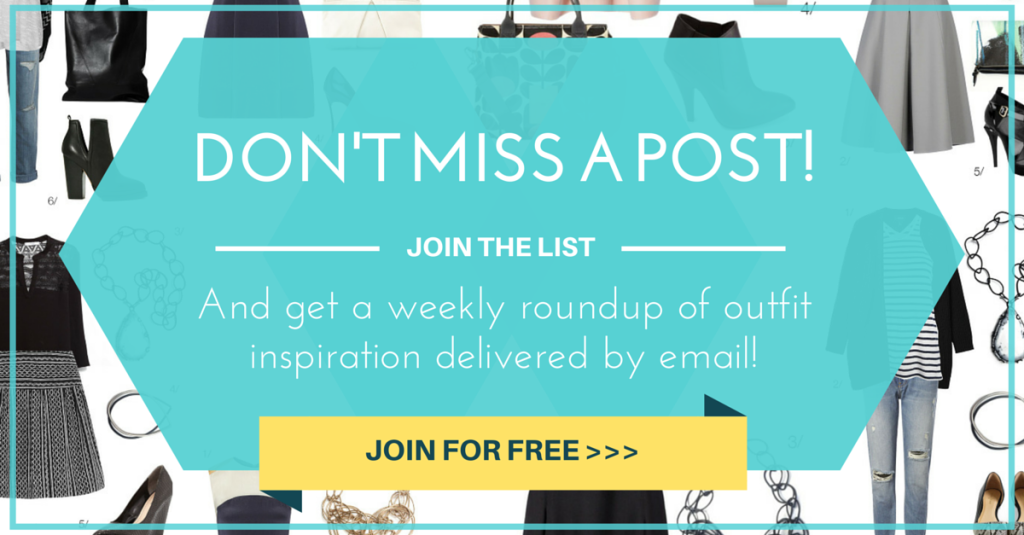 Never miss a post! Get a weekly roundup full of style tips and outfit inspiration delivered by email! Click here to join!