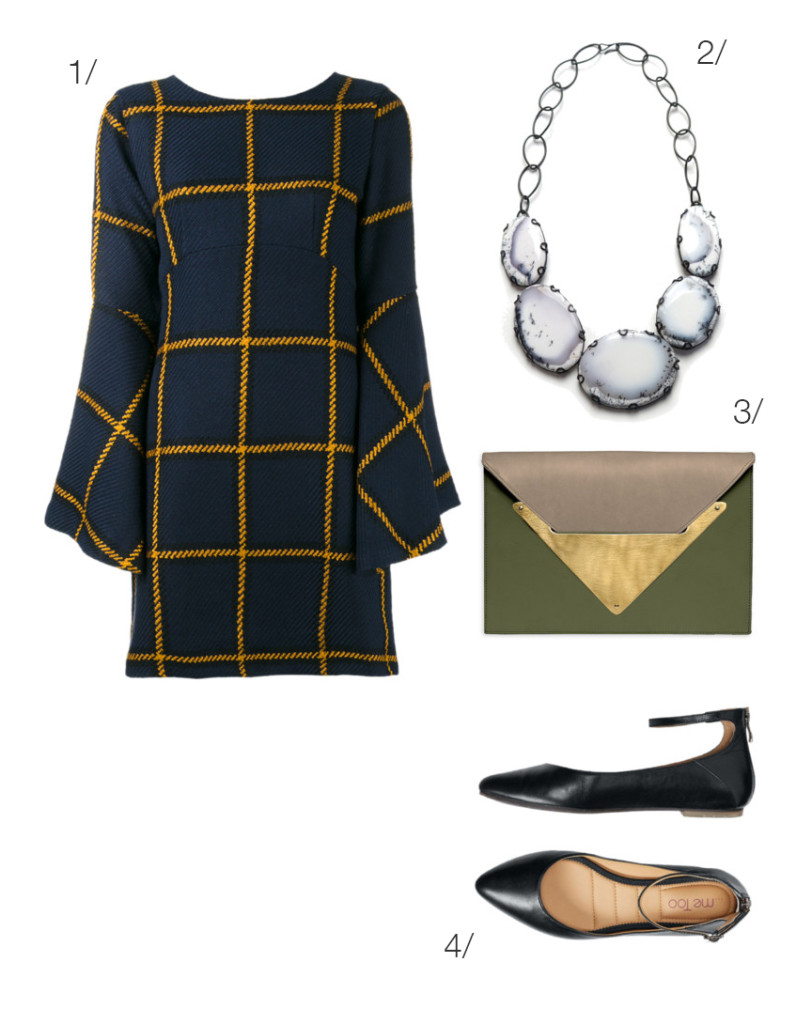 1/ checked knitted dress // 2/ contra bib necklace // 3/ clutch // 4/ ballet flats
I had grand plans to post some pretty fantastic party dresses here in the weeks leading up to Christmas. But then the Christmas craziness got to me, and I fell a little behind. But that shouldn't stop me from sharing these fun outfits right? Besides, Christmas isn't the only time to wear a fun dress, right? January is a great time to commit to upping your everyday style. Plus, post-Christmas sales are a great time to snag a cute new dress, and it's silly to wait until next holiday season to wear it!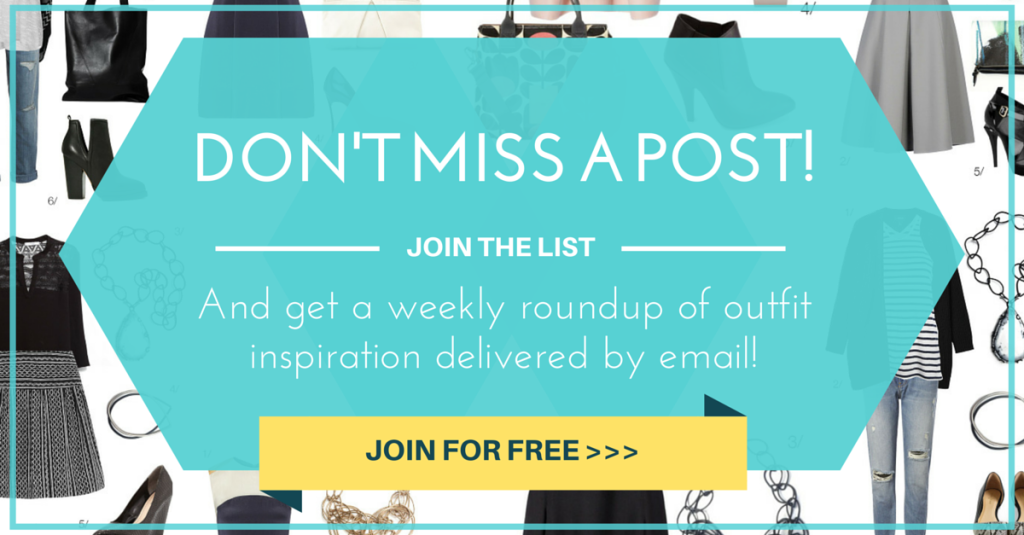 Never miss a post! Get a weekly roundup full of style tips and outfit inspiration delivered by email! Click here to join!